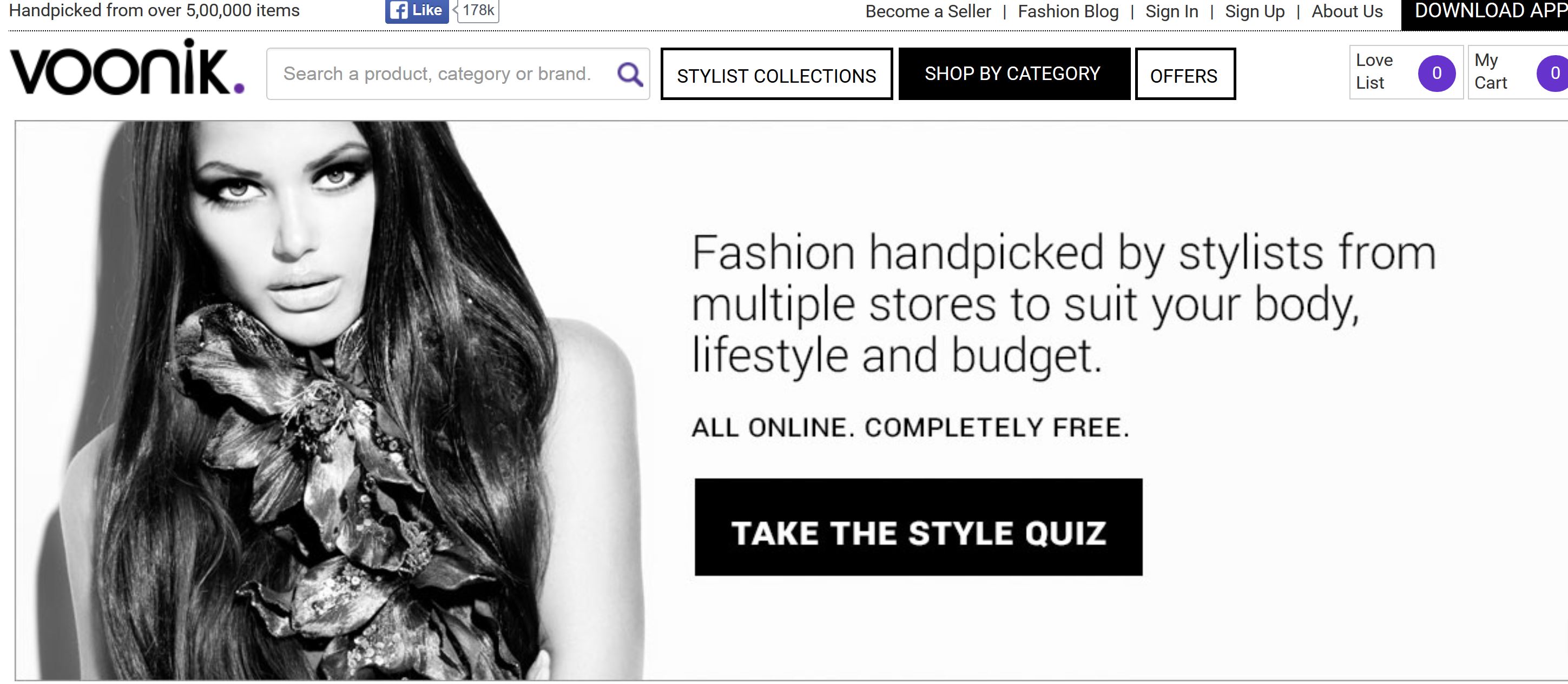 New Delhi, August 26, 2015: Voonik, India's first and fastest growing personal shopping app has acqui-hired TrialKart, the mobile platform for providing a virtual dressing room experience. Its core proposition dovetails perfectly with that of Voonik which is to leverage technology to offer a completely personalised shopping experience to users. The acqui-hiring of TrialKart further consolidates Voonik's leading and pioneering status in the mobile shopping space in India. The TrialKart team will also build a new division at Voonik called 'Image Intelligence' which will further augment the technology backbone of the Voonik app.
The TrialKart mobile app enables users to choose any listed product and click on the 'Try' option to visualise how the piece of clothing or accessory would look on them. They can also zoom in, readjust and reorient the product to get a holistic picture.
Speaking on the acquisition, Voonik CEO and Co-Founder Sujayath Ali said, "Our endeavour at Voonik is to constantly innovate and bring to the fore a completely seamless and exciting virtual buying experience for our users. By acqui-hiring TrialKart, we will now be able to offer their virtual dressing room solution to our customers as well as enlist the expertise of their team to create the Image Intelligence division to boost the backend infrastructure for Voonik. The TrialKart team will be a valuable addition to our technology team in redefining the fashion shopping experience."
TrialKart Co-founder Harsha said, "We are excited to be a part of the Voonik family and are looking forward to innovating further to bring about greater disruption in the fashion e-retail space in India. Voonik has made tremendous headway by offering the most personalised and compelling shopping experience. Our entire team is thrilled at the opportunity to grow under the brand's aegis."
TrialKart was co-founded by Vipul Divyanshu, Jayalakshmi Manohar and Harsha M about five months ago to solve fundamental consumer problems in the fashion e-tail space. They gained tremendous attention from players in the market as well as from potential investors. However, the team has always been technology-focussed and hence decided to join hands with Voonik.
Headquartered in Bengaluru, Voonik is India's fastest growing fashion shopping app for women where you can buy fashion that suits your body, personality, lifestyle, and budget preferences. Voonik app has been downloaded 2.5 Million times and is the best engagement app in fashion. The company has a strong team of people who have worked at leading technology companies and alumni from top engineering and management institutes in India.
Comments
comments