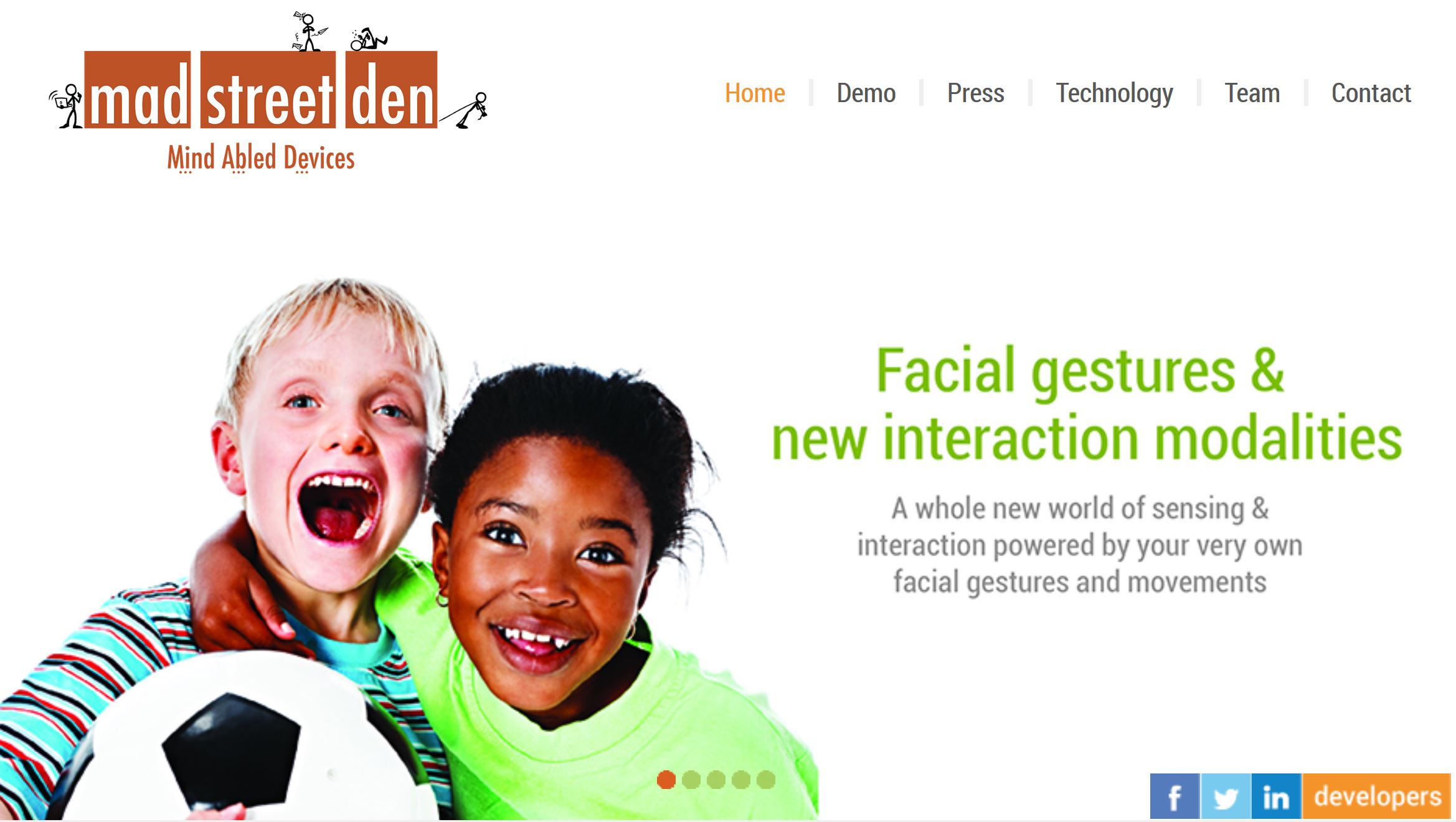 How technology can be used by people is something that always fascinated Ashwini Ashokan, Co-founder & CEO at Mad Street Den & Mad Street Labs. An artist at heart, Ashwini, armed with a Masters in Design from Carnegie Mellon University was leading the mobile innovation team at Intel's Interaction and Experience Research Lab (IXR) in the USA. Her team of designers, anthropologists, and engineers were exploring the future of mobile technology. She spent 10 years in California working on how cutting edge technology can be useful to people.
Her husband Anand Chandrasekaran had just completed his post-doctoral studies in neuromorphic engineering – building computer chips that imitate the human brain – at Stanford University, and was working on neuroscience-based projects as a consultant. During his three years at Stanford, he was in the thick of artificial intelligence.
The couple discussed endlessly about science of machines that see – computer vision, in other words, and the possibility of whether this technology be brought to smartphones, even low-end ones, and used to create a compelling experience for the mobile users.He had the passion for technology. She was interested in how to apply it to be useful to people. Thus was born the idea of Mad Street Den.
The couple set up Mad Street Den in August 2013 with an initial capital of $50,000. Ashwini was still working with Intel in their Bangalore location and setting up a mobile business for Intel India.Ashwini quit her job at Intel only in May 2014 to work full time with Mad Street Den.
At the heart of the startup is a cloud-based platform, MADstack, which can be incorporated into applications under development or even existing products, which need a dose of artificial intelligence. That means a mobile phone camera can be harnessed to detect different parts of your face, picking up on gestures like moving your head from side to side and even expressions and emotions.
But what is most useful—and perhaps, most lucrative—for India's fast-growing e-commerce market is its ability to recognize objects.
"If someone takes a picture of a shirt, our platform can help identify different things about the shirt, like if its pink, what kind of cut and design it has and then our technology will pick up the closest match on an e-commerce site,"
Asokan explains. The couple believes that first click for an e-commerce purchase will soon be on a camera and are creating  applications that drives this process. Besides e-commerce, the startup is also looking to focus on gaming, social media and analytics.
Visual search is a very natural extension of human behavior and team Mad Street want to be very careful about whom they work with. They are already working with 3 e-commerce companies and 2 ad agencies. The company also plans to rope in B2C, social media and gaming companies to their client list. They are currently a 6 people team and plan to expand internationally to United States very soon.
Ashwini  is a Women leading a team of an Artificial Intelligence company. A sight not so common in our world of today. So what does Ashwini feel about being a Women Entrepreneur in her field.
"About being a women in the boy's entrepreneur club was not easy. It is specially more difficult in an area of Artificial Intelligence.Your partners, customers tend to take the men more seriously than you. It is difficult for people to trust a woman who has 2 kids and has recently moved from across the globe to start a company."
she adds. Ashwini feels that women entrepreneurs have a huge role to play if the startup industry in India has to succeed.
"Women are major consumers of technology and much more empathetic. Women will therefore play a huge role in creating tech products.And to be able to create tech companies you don't need to be able to code always . You just have to have a passion for what you do and you will find a way to do it."
Her advice to all the women trying to start something on their own or trying to break the glass ceiling  is
"Don't let people tell you what you can and can't do. Be bold ! And success will be waiting for you !"
Ashwini ends the interview on a bold note, just the way we like it .
" I want to build and Artificial Intelligence empire. I want to build several different companies and not just this one"
 Here is the Demo to some of the Mad Street Den apps  : http://www.madstreetden.com/index.html#demo
Comments
comments