On March 30th, 2023, the New York Grand Jury made a decision to indict former US President Donald Trump for reportedly paying hush money to adult film actress Stormy Daniels before the 2016 US presidential election.
Manhattan District Attorney Alvin Bragg issued a statement following the indictment, stating that he had contacted Trump's lawyers to arrange for the former president's surrender to the Manhattan DA's office.
— Alvin Bragg (@ManhattanDA) March 30, 2023
However, several prominent members and officials of the Republican Party, including Speaker of Congress Kevin McCarthy, are now strongly criticizing Alvin Bragg, the Manhattan District Attorney who played a critical role in investigating and indicting Donald Trump in the hush money case.
Brief about the case against Donald Trump
According to the case, Donald Trump had a sexual encounter with Stormy Daniels in 2006, after meeting her at a celebrity golf tournament in Nevada. During his presidential campaign in 2016, Trump is accused of paying hush money to Daniels to keep the affair a secret from the public.
Trump and his legal team are accused of violating multiple rules and laws related to presidential campaigns. Additionally, the money paid to Stormy Daniels was allegedly falsely classified as "legal expenses."
Who is Alvin Bragg?
Alvin Leonard Bragg Jr. is currently serving as the 37th District Attorney of New York County. A member of the Democratic Party, Bragg won the 2021 New York County District Attorney election to assume his current position.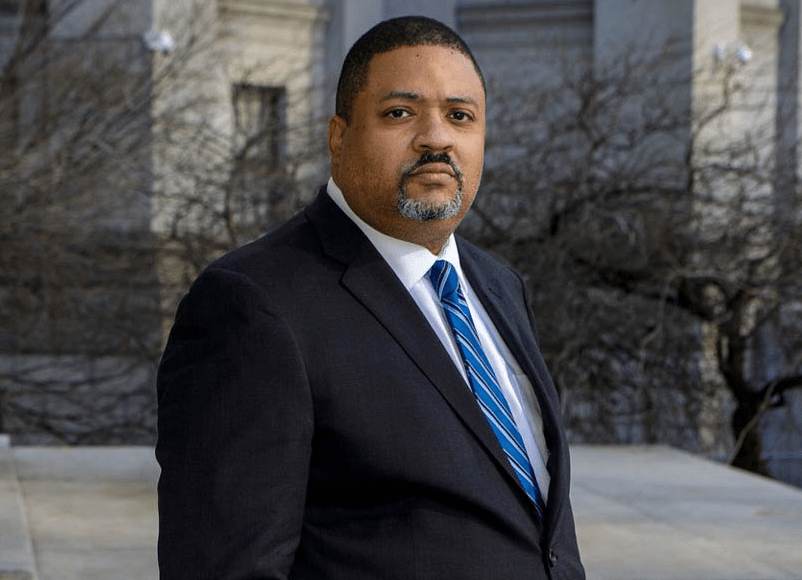 Since taking office as the Manhattan District Attorney in January 2022, Bragg has played a crucial role in the prosecution of high-profile cases involving individuals such as Jose Alba, Stephen Kevin Bannon, and most recently, former Republican Party leader Donald Trump.
Although the legal proceedings related to Trump's hush money case initially progressed slowly after Bragg's appointment, news agencies reported in November 2022 that the district attorney's office had taken steps to accelerate its criminal investigation into Trump's reported payment to a porn star.
Following this development, the investigation progressed rapidly, and by January 30, Bragg and his team had submitted their investigation report and evidence to a grand jury regarding Trump's alleged involvement in the payment.
Republican Party launches attacks against Alvin Bragg
Since the indictment of Donald Trump, Republican Party leaders and members have launched political attacks against Manhattan District Attorney Alvin Bragg. Speaker of the House and Republican Party leader Kevin McCarthy tweeted on Friday, accusing Bragg of irreparably damaging the country by attempting to interfere in the presidential election.
Alvin Bragg has irreparably damaged our country in an attempt to interfere in our Presidential election.

As he routinely frees violent criminals to terrorize the public, he weaponized our sacred system of justice against President Donald Trump.

The American people will not…

— Kevin McCarthy (@SpeakerMcCarthy) March 30, 2023
McCarthy also claimed that Bragg regularly frees violent criminals, and that he weaponized the justice system against President Trump. Representative Andy Biggs from Arizona went as far as to suggest that the indictment of President Trump should be viewed as an act of election interference.
I view the indictment of President Trump as election interference.

Manhattan DA Alvin Bragg knows exactly what he is doing. pic.twitter.com/XfauVdfiB8

— Rep Andy Biggs (@RepAndyBiggsAZ) April 1, 2023
Representative Jim Jordans from Ohio's fourth district also weighed in, questioning whether Bragg was investigating Hunter Biden's art sales and business records in New York City.
Is Alvin Bragg looking into Hunter Biden's art sales and business records in New York City?

— Rep. Jim Jordan (@Jim_Jordan) March 31, 2023
Meanwhile, the Trump team has responded to the alleged "political indictment" by Alvin Bragg by releasing a video.
Trump's team just dropped the most badass response to Alvin Bragg's political indictment against him— CHILLS🇺🇸

— Benny Johnson (@bennyjohnson) March 31, 2023
Comments
comments