Marvell Technology, the semiconductor company headquartered in Santa Clara, experienced a notable surge in its shares, rising by 32 percent on Friday. This increase came as a result of the company surpassing market expectations in its latest quarterly earnings reports.
The company outperformed market expectations by reporting adjusted earnings per share of 31 cents for the first quarter, surpassing the Refinitiv consensus estimate of 29 cents per share. Marvell's revenue exceeded expectations by reaching $1.32 billion, surpassing the anticipated maximum of $1.3 billion.
During an analyst conference call, Marvell CEO Matthew Murphy expressed that the company has started to reevaluate its perspective on the significant business potential of AI. Previously, Marvell regarded AI as just one of the many exciting applications in the cloud.
However, the company has now recognized the tremendous business opportunities associated with AI, which can generate substantial revenue for the company. As the importance of AI surges in the tech world, the opportunities presented by AI are also expected to increase exponentially.
According to Citi analysts, Marvell has a significant opportunity to increase its revenue through AI-driven initiatives. Citi raised its price target for Marvell's stock from $58 to $61 and maintained its recommendation to buy the stock.
The note from Citi's Atif Malik stated that Marvell projected its AI revenue to be around $200 million in FY2023, showing a substantial increase compared to FY22. The company anticipates that AI sales will reach approximately $400 million or more in FY24, with a further doubling of revenue expected in FY25.
The company expects its revenue from AI-related endeavors to grow steadily over time. This means that as the company continues to invest in and develop AI technologies, the revenue generated from these efforts is projected to increase in proportion.
Quarterly Results
Marvell Technology few hours ago released its financial results for the first quarter of fiscal year 2024. The company reported a decline in net revenue, which stood at $1.322 billion, representing a 9% decrease compared to the previous year.
The gross margin for the quarter was 42.2% on a GAAP basis and 60.0% on a non-GAAP basis. Marvell reported a net loss of $168.9 million or $0.20 per diluted share on a GAAP basis, while on a non-GAAP basis, the company achieved a net income of $264 million or $0.31 per diluted share. Cash flow from operations for the quarter reached $208.4 million.
Despite the decline in net revenue, Marvell's performance exceeded the midpoint of its guidance, providing a positive note. The company remains focused on its data infrastructure semiconductor solutions, catering to the growing demand for advanced technologies.
Looking ahead to the second quarter of fiscal 2024, Marvell provided its financial outlook. Net revenue is expected to be around $1.330 billion with a range of +/- 5%. The GAAP gross margin is anticipated to be between 44.3% and 46.8%, while the non-GAAP gross margin is projected to be approximately 60.0% to 61.0%.
Marvell also provided estimates for operating expenses, expecting GAAP operating expenses of approximately $694 million and non-GAAP operating expenses of around $455 million. The company anticipates basic weighted average shares outstanding to be 861 million and diluted weighted average shares outstanding to be 865 million.
AI stocks continue to surge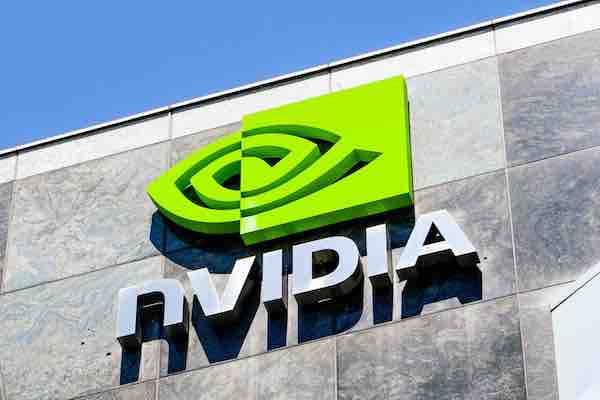 AI-related stocks have been on the rise recently due to positive news and strong financial targets. Nvidia Corp, a prominent player in the industry, exceeded expectations by announcing a second-quarter revenue target that surpassed estimates by over 50%. This led to a substantial 26.7% increase in Nvidia's stock price.
Other companies involved in AI, like Advanced Micro Devices (AMD) and chip manufacturing suppliers, also saw significant gains. The market's excitement about AI-related stocks highlights the increasing acknowledgment of AI's potential and its impact across various industries.