Maserati unveils its first all-electric coupe, The Maserati GranTurismo Folgore. It was unveiled with a tagline, "others just travel," indicating that it hopes to create something that fits into its traditional models. The Stellaris brand is a storied brand in the performance/luxury gas vehicle market.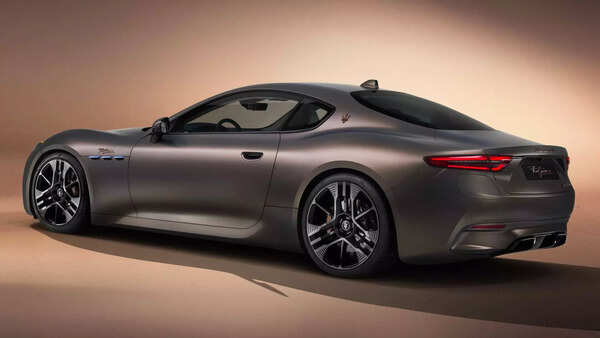 The Maserati GranTurismo is not a new name to the lineup; it has long been the coupe offering from the brand and has been one of the brand's most successful nameplates. However, this does mean that the vehicle is a dual platform, allowing for both gas and electric versions to be made in an effort to maintain considerable market success. The gas version is powered by a three-liter twin-turbo V6, available in the Modena and Trofeo trim levels, but the electric drivetrain is reserved for the top-of-the-line model.
The GranTurismo "Folgore," or Thunderbolt in English, uses a tri-motor setup to produce 760 horsepower and 996 pound-feet of torque, 210 horsepower more than and almost double the torque of the top gas model. It is powered by an enormous 92.5kWh battery pack, employs an 800-volt architecture, and can charge at a rate of up to 270kW. Range numbers have not yet been released for the vehicle.
Experience
However, as usual for Maserati, the vehicle is more than just its numbers. The brand is trying to create a more emotional experience if it wasn't eminently obvious from their tagline. The vehicle is equipped with 19 speakers, producing the vehicle's signature sound. While it maintains the styling cues from the Ghibli sports sedan; broad rear haunches, a low-slung cabin, and a signature oval front "grill."
The new GranTurismo uses the Nettuno V6 engine the automaker introduced with the MC20. All-wheel drive is standard across the range, which has a rear-wheel-drive bias. The twin-turbocharged 3.0-liter engine features a wet sump in the coupe rather than a dry one, and it's equipped with cylinder deactivation. The engine makes 489 horsepower (365 kilowatts) and 442 pound-feet (600 Newton-meters) of torque in the Modena. It produces 550 hp (410 kW) and 479 lb-ft (650 Nm) in the Trofeo.
Maserati says the Folgore can sprint to 62 miles per hour (100 kilometers per hour) in 2.7 seconds, on its way to a top speed of 198 mph (320 kph). The Trofeo, which has the same top speed, can hit 62 in 3.5 seconds, while the Modena needs 3.9 seconds. It's limited to 187 mph (302 kph). Visually, the three versions feature different trim and badging colors. The Folgore has glossy black accents, including grille inserts, splitters, door handles, and DLO trim.