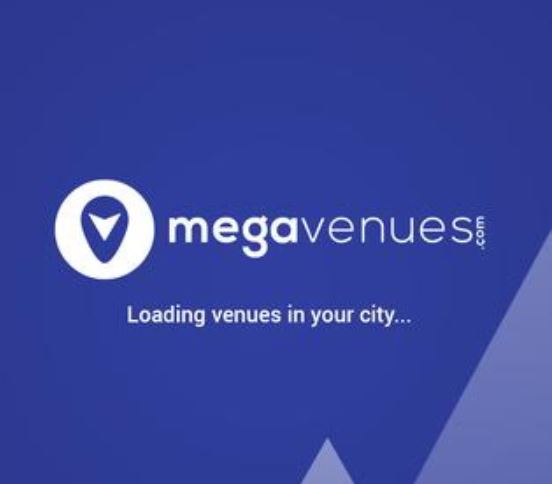 Pune, March 22, 2016: India's largest online marketplace for personal and professional event venues announced the launch of the Megavenues App for iOS today, in line with its extensive expansion plan. Megavenues helps users find suitable venues and services for their events like wedding, reception, private party, birthday party, training, conference, meeting and many more and with the launch of the app finding the perfect venue would be a breeze!
The Megavenues app will enable users to connect to venues, decorators, photographers, caterers, makeup artists and DJs of their choice with just one click. Users can browse through and select from over 12,000 venues and vendors listed with Megavenues.com. A chat based interface means the users can expect faster replies, quotations and eventually hassle-free, faster bookings.
To name a few of the app's distinctive features; users can send booking requests in just one click, chat with venue owners, use a map-based search to find venues in any locality, option to shortlist quotations on the go, trust indicators in the form of genuine customer reviews.
"Like the Megavenues android app, the Megavenues iOS app enables seamless peer-peer communication with venues and vendors who are already using our Business side app. You can also send booking requests from the app itself and tentatively block dates. What is more exciting is that you can now book experiences like hot air balloon parties or yacht parties instead of booking a traditional event space. With the Business App, venues, vendors and property owners can track and respond to booking requests instantly. We are making private event planning extremely fast, easy and affordable" said Rahul Rane, CEO, Megavenues.com
Talking about Jaipur to its operations, Shrinivas Chaphalkar, Co-founder and COO, Megavenues.com said, "Jaipur is one of the top choices for destination weddings in India. We believe Megavenues Jaipur is not only going to solve venue discovery problem locally, but also be very popular amongst global users planning weddings and conferences in this beautiful city."
Megavenues is one of the few startups born out of India that have gone global. The platform now operates across 4 countries including India, USA, Dubai and Singapore.
This app is available on the Apple Store for all iOS devices.
The app can be downloaded from – https://itunes.apple.com/in/app/megavenues/id1050457977?mt=8
Megavenues is an online and mobile venue search and discovery service which provides in-depth information for 10000+ venues across 4 countries. Megavenues' core content features include authentic info, photos, and geocoded coordinates for venues; users can rate and review venues, as well as create events and invite guests.For business owners, Megavenues acts as a highly targeted booking platform, making it convenient for event space owners to interact effectively with customers searching for event venue options. Megavenues was founded by Rahul Rane and Shrinivas Chaphalkar in 2013. The company is present in over 10 cities across India and expanding its global footprint across USA, UAE and Singapore.