On Tuesday, E commerce roll up company Mensa Brands has collected Rs 300 crore debt from TradeCred. The company received new money after a span of 15 months.
In a statement, the company said that Mensa plans to use the funds for new brand take over and grow them through product development, supply chain integration, and working capital investment.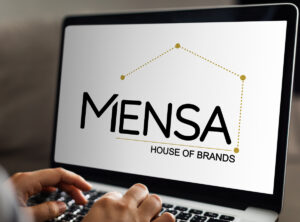 In a Series B round led by Alpha Wave Ventures, Mensa became India's fastest unicorn after raising $135 million. Mensa was introduced in May 2021.
Mensa affiliates and invests in digital-first brands throughout fashion and apparel, home and garden, beauty and personal care and food and scales them tenfolds. Until now, the company claims to have partnered with 25 brands. It recently acquired MensXP, iDiva, and Hypp from Times Internet for an undisclosed amount.
Right now, the company now has approximately 700 employees across offices in Bengaluru, Mumbai, Gurgaon, UAE, and the US and claims to have served more than 10 million customers.
Founded by Hardik Shah in 2018, TradeCred is an alternative debt platform with Rs 2,200 crore of AUM. According to the release, approximately 50 UHNIs via TradeCred collectively participated in Mensa's Rs 300 crore financing arrangement. In the past, it has backed companies such as Boutique Spirit Brands, and Matrix Partners-backed construction supply platform ZippMat.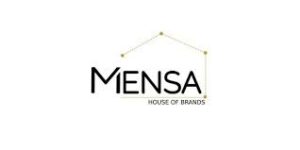 The company also includes Norwest Venture Partners, Prosus, Tiger Global and debt financing platforms Alteria Capital, InnoVen Capital, Oxyzo, and Stride Ventures as its backers.
Mensa's rivals includes GlobalBees, Goat Brand Labs, Evenflow, 10club, and Powerhouse91.
The Thrasio-style company registered around Rs 310 crore in revenue during its first year of operations. According to Fintrackr's analysis, "the sale of products from these acquired companies was the only source of revenue for the Ananth Narayanan-led company. The firm registered a loss of $16.41 million (Rs 120 crore) in the last fiscal year."
Ananth Narayanan, founder and chief executive officer at Mensa Brands said, "We are pioneering the path to an industry-first tech-led house of brands with our five breakout category leaders. With this additional capital, we will be able to double down on our growth ambition."
According to VCCircle, "Mensa has raised more than $300 million (about Rs 2,251 crore) in equity and debt in less than six months since launching the company. Accel Partners, Alpha Wave Global, Norwest Venture Partners, Prosus and Tiger Global Management are among the company's notable investors. Alteria Capital, InnoVen Capital, Piramal Capital, Stride Ventures, and TradeCredit have all provided debt financing to the company."