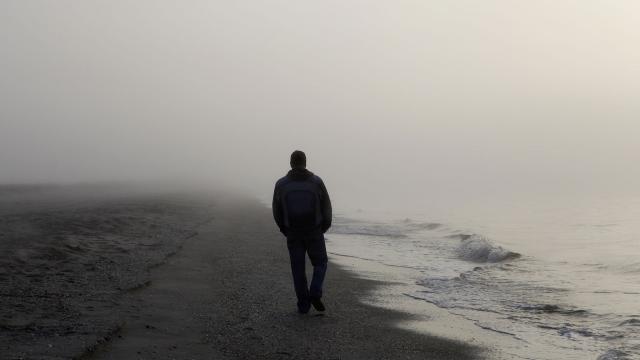 It's time we address the elephant in the room and that is the mental-health issue epidemic in India. India now has the highest rate of suicides in the 15-29 age category, 42.5% of people working in the private sector are battling either depression, anxiety or some form of similar issue according to ASSOCHAM report. WHO reports that 20% of Indian population will be suffering from at least one mental-health problem by 2020. Untreated mental-health disorders are leading cause of disability worldwide! The cause of absolute worry and one that demands hands-on action is the fact that more than 60% of Indians facing mental health issues (ranging from mild to severe) do not seek help! We all know that stigma is a major issue for reluctance in seeking help.
But what about the supply side? Let's discuss the gaps within the mental-health care ecosystem and how some of these can be addressed.
Where are the Providers? Mental-healthcare providers' availability is globally one of the lowest on a per population basis. In India, there were 3 Psychiatrists per 10 lakh population and around 5 Psychologists per 1 crore population in 2011 (who.org). This makes availability of professionals limited to most demanding and high paying locations, leaving rest of the locations un-served. With more than 50% of its population still dwelling in villages, there is acute shortage of basic healthcare, mental-healthcare services and facilities. On the other hand, mental-healthcare providers are overworked.
Where is the Budget? Presently, India spends 0.06% of its health budget on mental-healthcare (who.org). This budget is even less than Bangladesh (0.44%). Most of the developed nations spend above 4% of their budgets on mental-health research, infrastructure, frameworks and talent pools. Thus, increase in spending in establishing more institutes, training centres and treatment facilities, running large scale awareness campaigns to eliminate social stigma, providing affordable facilities and cover by insurance is what India needs urgently.
Is provider ecosystem contributing to stigma? One of the important factors stopping people from seeking help is that the imagery of a mental-healthcare unit/hospital is frightening. Back in the 70's & 80's, the condition of such units in India was no less than horror. Things have started to improve since then, but then again in 2007 Justice JN Patel categorically stated that the condition of 4 mental-health hospitals in Maharashtra was shocking. Talking about the condition of hospitals, there was a time when Pune Mental Hospital had only 25 working toilets for 1850 mental health patients. This also highlights the deplorable condition of women with intellectual disabilities and attitudinal issues in some of these hospitals.
Financial Support for Mental healthcare? Insurance companies do not provide medical insurance to people who are admitted in hospitals with mental illnesses. In the developed nations, even therapies, consultation and medication is covered by Insurance. How do we expect people to seek help when we do not provide them basic financial support?
Government's positive step in the right direction: Government of India has already launched first ever National Mental Health Policy to provide universal psychiatric care and include psychiatric treatment in primary health care. Some great steps are discussed in the new framework, including rights of the mentally ill, support to care-givers, community level actionand increasing "compassion and responsibility". India has a long way to go in terms of an all-inclusive mental health ecosystem, but this step could berevolutionary if implemented with speed and accuracy.
Let's Talk More Solutions
A nationwide campaign structured to cut the Social Stigma: Government Campaigns similar to "Beti-Bachao-Beti-Padhao", if structured for mental wellness for all Indians can have resonating positive impact.The key here is to involve various stakeholders including communities, NGOs, technology/data firms andprivate mental-healthcare players,so that the campaign is integrated for awareness, action, regular tracking of impact& pivoting as required.
New measures to tackle the resource shortage: Embrace Tele-Mental health Solutions, NGOs working in mental health care space, community level efforts and small private players. Tele-health businesses like ePsyClinic.comexist to work with the traditional channels. They can make help reach the most unreachable areas. Even in urban centres, they help in reaching out to a wider audience, helping people facing mild to moderate issues, while enabling transition of clients to traditional channel providersin many cases. Research and data analytics companies can help in uncovering insights that promote drug &treatment development. Developing an integrated mental-healthcare value chain will be a great step forward in helping mental health care reach every Indian who needs it.
Build a healthy Image of Mental health care ecosystem: A structured program should be rolled out where relevant quality metrics are defined, followed by auditing and benchmarking of government & private mental health care units. The knowledge should then be used to upgrade mental health care units that fall below standards.Also, a destigmatizing-positive imagery of mental-health value-chain needs to becreated through social and traditional media.
Celebrating & rewarding role models: Psychiatrists, Psychologists, Social workers, companies who have worked relentlessly in the field of mental health care must be recognised and awarded. This will push innovation and action from other mental-health field players and alongside promote more people to join the industry.
Making Mental Health Care affordable& acceptable: It is high time, India includes mental health services within the insurance umbrella. Many mental-health problems requirelong term medication, therapy regime & hospitalisation. The cost of seeking such careshould be covered. Also, mental-wellness services designed to prevent diseases/issues is the need of the hour. These services will help negate the stigma and also will work to make India, a healthier and a happier nation!
About The Author:
Shipra Dawar is the CEO of ePsyClinic.com, India's leading online mental health care provider. With zeal to help people who have to deal with stressors and mental disorders, she founded ePsyClinic.com. Shipra has done MBA from Australian National University with distinction in Leadership & International Business.
(Disclaimer: This is a guest article. Techstory is not responsible for the content in this article.)