Mercedes-Benz celebrates its autopilot system entry to the US as it gets approval to run its DIRVE PILOT conditional autonomous driving system on public roads. The approval is for locations in Nevada for now. DRIVE PILOT is being sited as SAE Level 3 system in a production EV certified for operation. The automaker is looking forward to expanding its operations further in the West this year.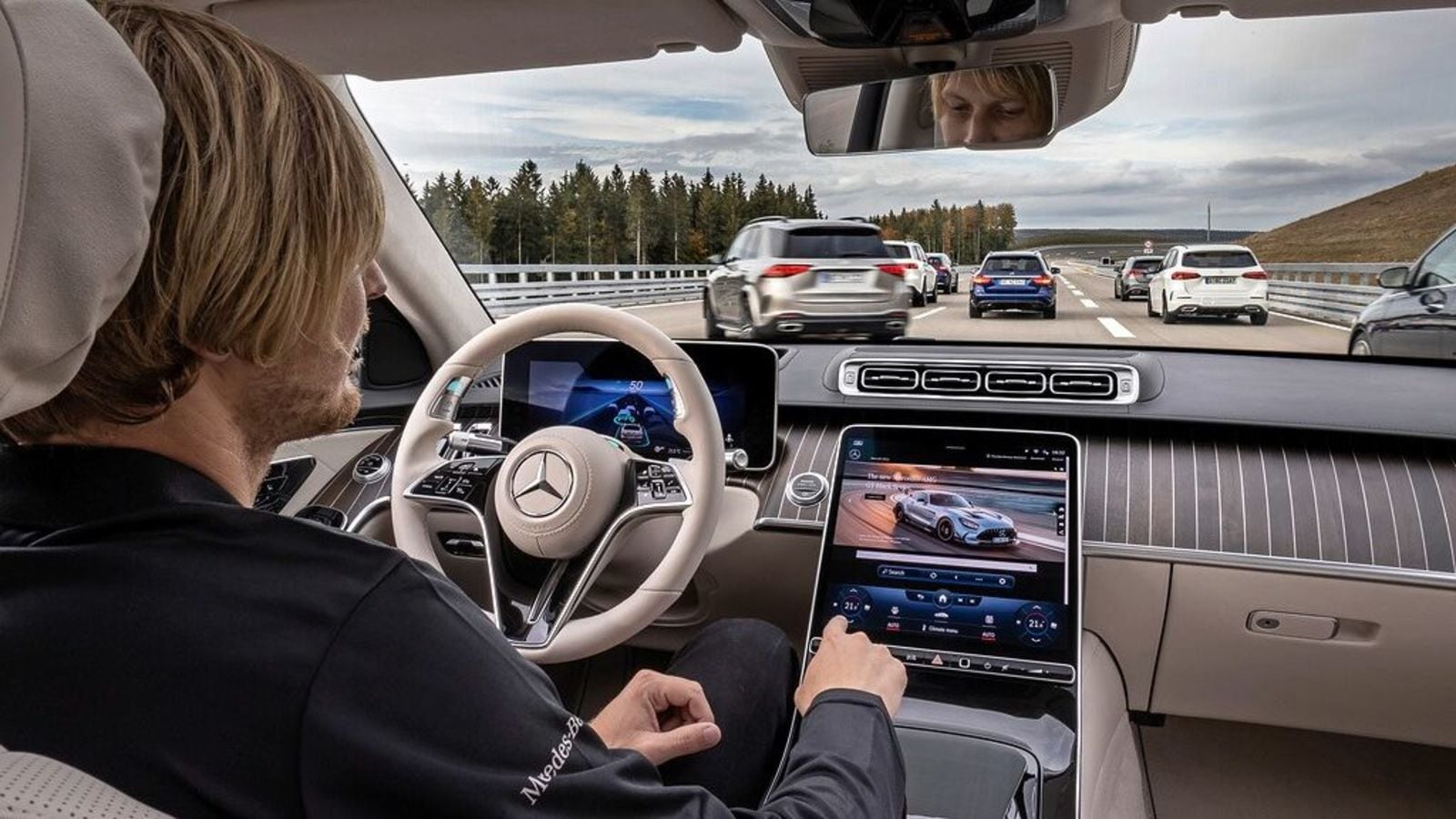 Mercedes first launched its DRIVE PILOT system at the end of 2021. Then they began shipping vehicles with the capability to customers in Germany in mid-2022, becoming the first automaker in the country to pass through the government's stringent autonomous driving certification process. Now, the brand has become the first to receive certification in the United States.
The DRIVE PILOT system is officially certified to operate on "suitable freeway sections" in Nevada in high-traffic density situations. It can operate at speeds up to 40 MPH. The company first revealed its paperwork had been filed with Nevada and California earlier this year, with California expected to grant certification later this year. Currently, DRIVE PILOT is available on the Mercedes EQS Sedan and Mercedes S-Class sedans, with vehicles being delivered with the system beginning in the second half of this year.
International rollout
Mercedes-Benz was granted this approval as DRIVE PILOT meets the requirements of Nevada Chapter 482A for Autonomous Vehicles. As Mercedes states, some functions and applications will be available that would otherwise be blocked while driving. These activities are legally permissible depending on laws that apply where DRIVE PILOT is being used. Mercedes Board Member Markus Schäfer outlines that this is just the beginning for the automaker before their larger rollout of the software. "DRIVE PILOT demonstrates once more that our pioneering spirit is part of our DNA. Certification in Nevada marks the start of its international rollout and, with it, the dawning of a new era."
To achieve this certification, among other regulations, Mercedes showed that its set of redundant driving systems could keep drivers safe while controlling the vehicle. A combination of steering, braking actuators, and onboard electrical system redundancy measures keep the vehicle maneuverable, even if a system fails. Also, the vehicles will rely on a combination of LiDAR, radar, and cameras that allow the car to monitor where it is relative to other vehicles constantly down to the centimeter. Mercedes combines these systems with high-precision GPS mapping, ensuring the most consistent experience possible. DRIVE PILOT will also take matters into its own hands if drivers fail to take back control, even after "increasingly urgent" audible and visual alerts.