Meta platforms and Mark Zuckerberg, together with other executives and directors have been accused in a suit of their incapability to combat sex trafficking and sexual exploitation of children on their applications.
Applications accused of sexual exploitation are Facebook and Instagram which are owned by Meta with CEO Mark Zuckerberg.
The suit was filed on Monday by several investment funds and pensions that own Meta's stake. They proclaimed that the leaders and board of the platform have failed to secure the shareholder's and company's interests by ignoring 'systemic evidence' of different criminal movement.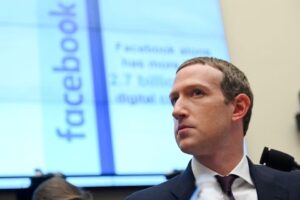 The complaint gave the statement about the board's failure as "the only logical inference is that the board has consciously decided to permit Meta's platforms to promote and facilitate sex/human trafficking".
However, Meta Inc has declined the ground of the lawsuit which was documented in Delaware Chancery Court. To counter, Meta in a statement stated, "We prohibit human exploitation and child sexual exploitation in no uncertain terms."
"The claims in this lawsuit mischaracterize our efforts to combat this type of activity. Our goal is to prevent people who seek to exploit others from using our platform", it said in a statement on Tuesday.
According to a statement, Mark Zuckerberg, co-founder of the platform in 2019 told Congress that child exploitation was "one of the most serious threats that we focus on."
Earlier accusations on Meta Inc.
Meta, a California-based tech company has previously faced numerous charges that its other platforms have been a safe place for different kinds of sexual misconduct.
The Texas Supreme Court in June 2019, permitted three people to sue, who became entangled with their abusers through Facebook, stating Facebook was not a "lawless no man's land" immune from drawback for human trafficking.
Moreover, Meta faces many lawsuits separately from teenagers and families of younger children who expressed suffering different mental health issues due to these social media, especially Facebook and Instagram. Apart from this, different school districts have also filed law cases on this ground.
This Monday lawsuit is also one of many such other lawsuits where investors and shareholders accuse officers and directors who breached their responsibilities.
Compensations are delivered to the firm usually by the officials and directors, instead of to the shareholders. According to the filing, the people behind this suit include the Employees' Retirement System of the State of Rhode Island, Kiwi Investment Management Wholesale Core Fund, and Teamsters Pension Fund.