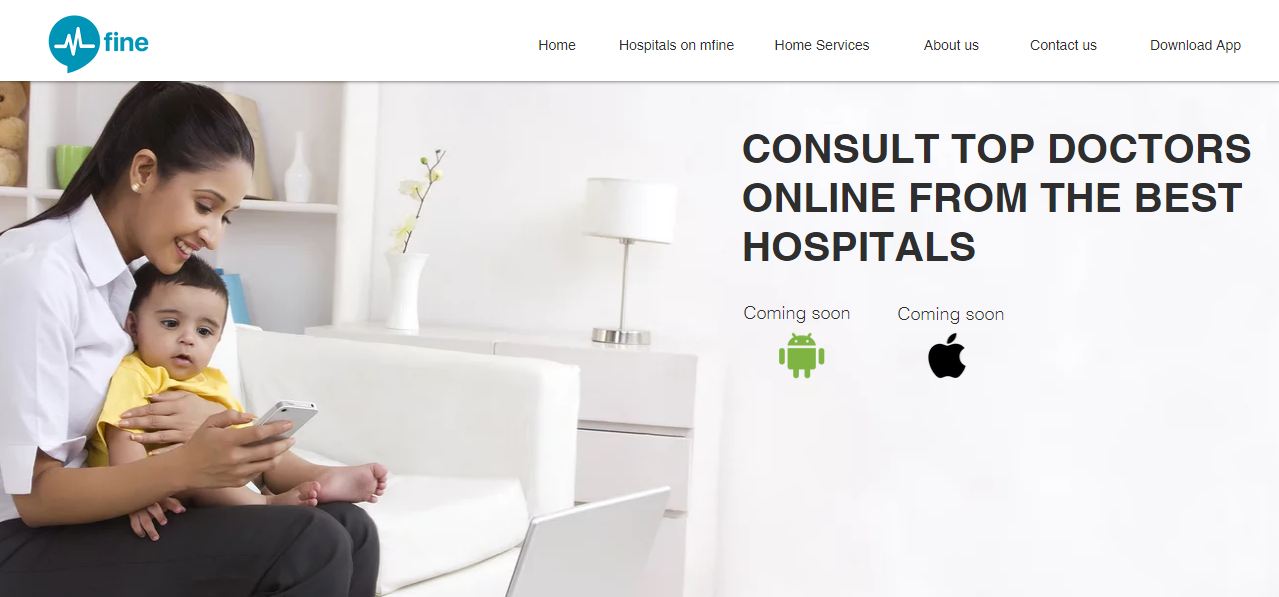 01 September 2017, India:
Bangalore-based artificial intelligence-driven healthcare network mfine has raised $1.5 Million funding from Stellaris Venture Partners. The round also saw participation from healthcare entrepreneurs Mayur Abhaya and Rohit MA.
Founded by former Myntra co-founders Prasad Kompalli and Ashutosh Lawania this year, mfine aims to make access to trusted healthcare simple, fast and proactive. With a combination of new age technology and partnerships with best in class hospitals/clinics, it keeps consumer experience at its core. The platform offers patients access to online consultations and care programmes from the country's top hospitals.
"Mfine's artificial intelligence engine will help provide a proactive care experience for patients and enable healthcare providers to engage patients in long-term care programmes," said Ashutosh Lawania. "This year, we want to focus on Bengaluru and then move on to other cities."
The founders believe that their technology experience and expertise from Myntra can be used in this new venture and are going 3-4x deeper in artificial intelligence and data science. (Source- ET)
Also read- Digital and Disruptive Transformative Technology for India's Future: Big Data
Comments
comments