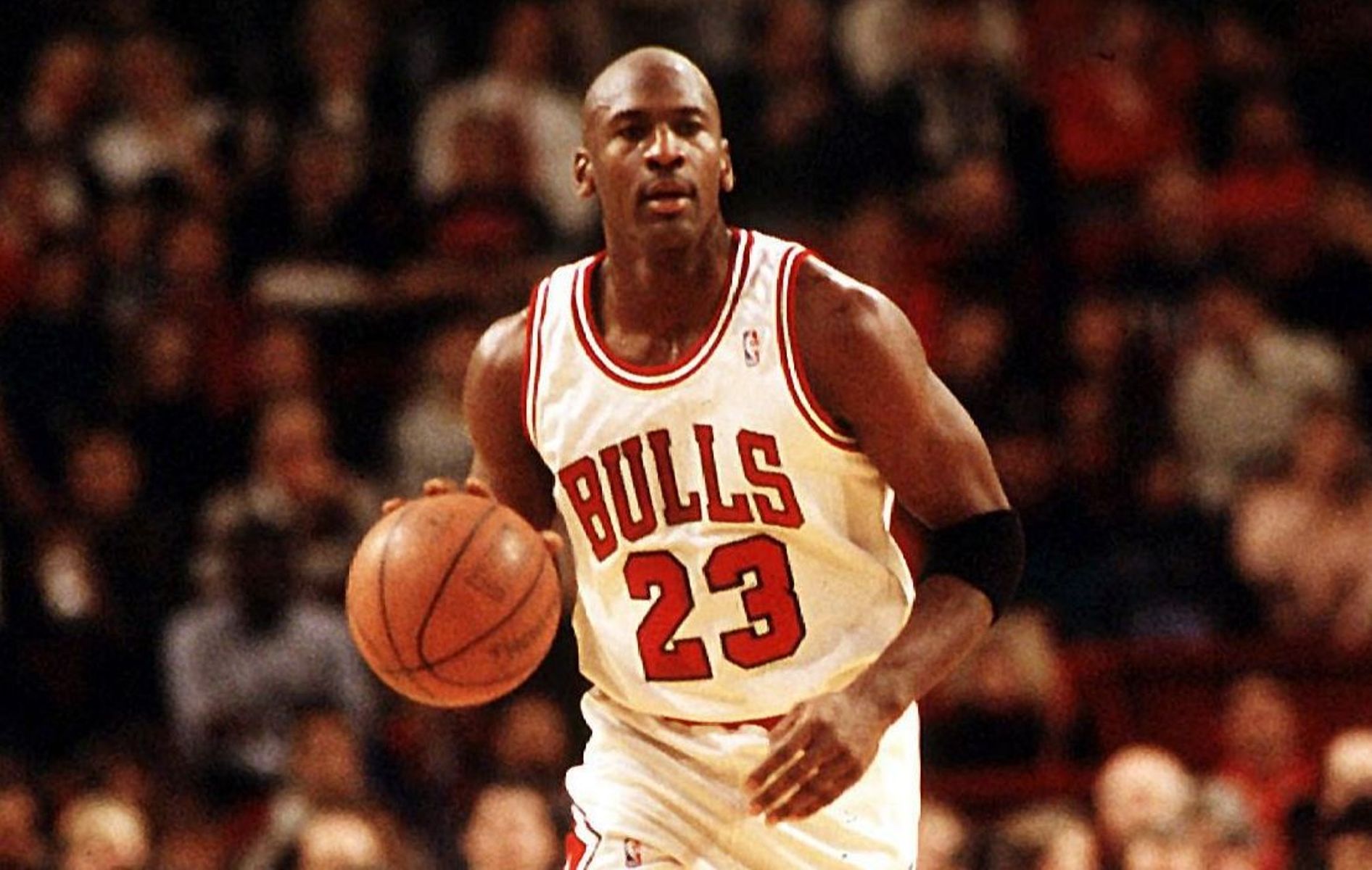 Do you know that he has a popular nick name, "Air Jordan"? Do you know why?
If not, then before you start construing this article, I suggest you pause here for a moment and witness his magic in NBA slam dunk competition of 1987 and 1988 and you'll know why.
He was one of the Jordans. Of James who worked at an electric plant and Delores who was a banker. So all in all, his childhood was pretty comfortable. But as we all know, life just not end there. There lies a long way from where he was and where he is right now.
During his lifetime he received countless awards. The NBA Rookie of the Year Award, five regular-season MVPs and three All-Star MVPs. Over the top of that he bought two Olympic gold medals for his country [1].
Throughout his life he played the role of a sportsperson, mentor, Olympic athlete, an actor and also a businessman. His life is a book from which, every entrepreneur, could learn, a lot. So, today we are going to do just that.
Entrepreneur lesson 1: Take risk. Sitting in a bottle won't do.
In his early life Jordan loved three sports, football, baseball and basketball all the same but wasn't passionate about even one of them. At very early age he wasn't that tall. Even the Jordan family has never saw any one getting any longer than 6 feet. So, initially he preferred baseball as a game. His love for basketball rose, when his elder brother Larry started taking him on, one on one, and beating him every time. This inspired Michael to do better.
So, neglecting the odds of physique, he decided to give it a shot with whole heart. He started giving his all, in play-field and in gym, and during his time period from high school to sophomore year in college, he reached 6'3''. This payed off, when he was chosen among the players to represent USA in the Summer Olympics under the coach Bobby Knight. He also dropped out of the college to play in the NBA, which he later realized, was the greatest decision of his life.
People, risk is not just a monetary aspect, it's beyond that.
Entrepreneur lesson 2: Have a "competition problem".
In various interviews, over his career and after that, Jordan himself accepted that he just can't lose. In 2012, in an interview to ESPN, he told that, "My competitive nature is I want to succeed. It's always been said that when I can't find a way to do anything, I will find a way to do it."
His father James once said about Michael that, "What he does have is a competition problem. He was born with that … the person he tries to outdo most of the time is himself."
Entrepreneur lesson 3: Ready?! , setback?! , Go!!
Failures are on the way to success. One phoenix burns to ash, only then rise the next. Michael wasn't an exception. There were some huge setbacks on his way. The one that deeply affected Michael was the death of his father in 1993, who was shot down by two teens in an act of robbery. Media related this accident to Michael's gambling habit on golf grass.
That incident broke him, and he announced retirement shortly after.
He was also weighed down by injuries. One of the major were the season of 2001-2002 when he played despite of the excruciating pain in his knees. But every time life pushed him down, he came back, came back stronger. And the world witnessed it when Jordan and the Bulls won their first title since his father's murder (1996) on Father's Day [2]. He cried lying on the floor of locker room.
So, it don't matter if you fall, what matters is you rise up again. And obviously learn not to get punched down again the same way.
Entrepreneur lesson 4: You are, what you think you are.
Married twice, father of five, Jordan made news when his son, Jeffery Jordan started creating ripples as an up and coming basketball player. Jeffery's parents are helping him to play under the weight of being a son to NBA legend. In a TV show Jordan said "He wants to be a basketball player, but he wants to do it on his own terms …The thing that we have tried to tell Jeff is that you set your own expectations. By no means in this world can you ever live up someone else's expectations of who you are."
So, whenever you are told otherwise, see yourself in the mirror. That's who you are.
You will stumble, you will fall, you will get stable again and you'll walk, because that what life is all about. So, either we can sulk about not having what that other person have, or we can start digging to find our own gold mine.
Michael Jordan thank you for teaching us that.
(Image Credits:trendingtoplists.com)
Sources:
1^http://www.biography.com/people/michael-jordan-9358066
2^http://www.thesportster.com/basketball/top-15-little-known-facts-about-michael-jordan/?view=all
3^http://www.aceshowbiz.com/celebrity/michael_jordan/biography_1.html