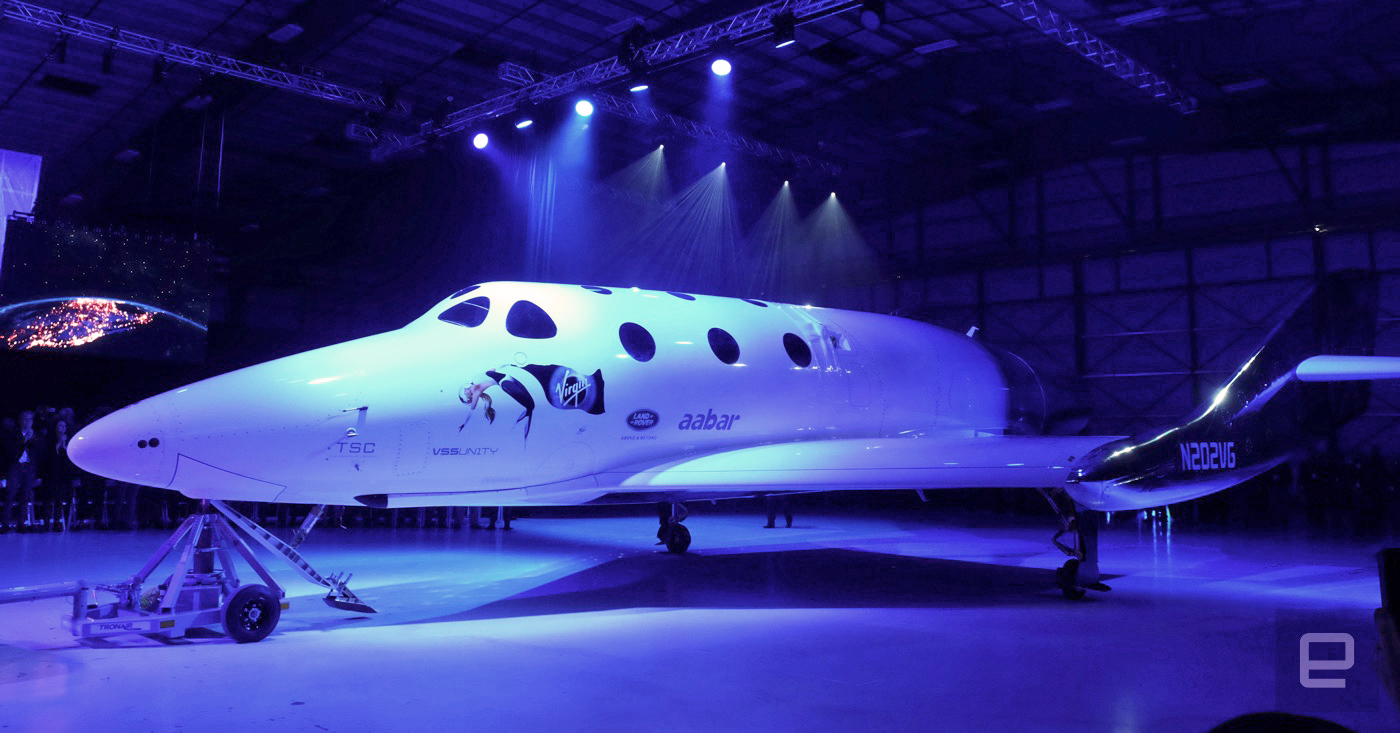 20 February, 2016, USA: Virgin Galactic has final opened its gate to show the world its new SpaceShipTwo Rocket Plane. After tasting a disastrous defeat with the first version (spaceship crashed during its testing stage), company has updated its recently revealed model.
Virgin Galactic, in its tweet mentioned that 'VSS Unity' the name of the spacecraft is given by Stepehen Hawking. Hawking is totally thrilled and excited about this new model and recently quoted in his tweet "If I am able to go & if Richard will still take me, I would be very proud to fly on this spaceship."
Prof. Hawking names the new #SpaceShipTwo VSS Unity. "We are entering a new space age, and I hope this will help to create a new unity."

— Virgin Galactic (@virgingalactic) February 19, 2016
However, company also stated that the new SpaceShipTwo will not be used in test flights. "If you are expecting SpaceShipTwo to blast off and head straight to space on the day we unveil her, let us disillusion you now: this will be a ground-based celebration," company confirms in its blog.
Virgin Galactic has already tested the individual components and now, the company is gearing up to check the electrical system and all moving parts of the new spacecraft. It is going to be the first time when the company will be testing the full spacecraft. With VSS Unity, Virgin Galactic hopes to become the first private spaceline, sending tourists into space and safely back down to Earth.
Image-engadget.com