Just a few weeks after the software giant debuted its AI-powered Bing Talk feature, Microsoft's Bing search engine has reached the 100 million daily active user mark.
Although usage of Bing has been increasing significantly in recent years, it seems that the new Bing Talk function is aiding Microsoft to increase usage among individuals who have never used Bing previously.
In light of Google's more than 1 billion daily users, Microsoft's 100 million user milestone in its quest for market dominance is put into perspective.
"We are pleased to share that after a number of years of steady progress, and with a little bit of a boost from the million plus new Bing preview users, we have crossed 100 million daily active users of Bing," says Yusuf Mehdi, Microsoft's head of consumer marketing, in a blog post.
Before adding Bing Chat, Microsoft didn't disclose the daily number of active Bing users, but the trial has undoubtedly brought attention to the firm's search engine lately. Almost a third of the Bing chat testers are fresh to Bing, according to Microsoft.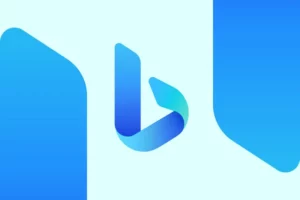 "Roughly one third of daily preview users are using Chat daily," says Mehdi. "We're seeing on average, roughly three chats per session with more than 45 million total chats since the preview began."
The use of Microsoft's search engine has grown for other reasons besides Bing Chat. As Microsoft intensively supports its search engine defaults via Edge upgrades, Windows updates, and even notifications to prevent users from installing Google Chrome, Microsoft Edge has also aided in the use of Bing. "We expect new capabilities, like having Bing search and create in the Edge sidebar, will bolster further growth," says Mehdi.
The Bing chatbot has now been live for a month. Lately, Microsoft added a slider for various character voices to moderate the irrational outbursts many users experienced with the Bing AI chatbot.
Microsoft also set some limitations following revelations of unpleasant comments, and during the previous week, the firm has been slowly eliminating those limitations.
Microsoft reveal its most recent data on Bing Chat activity a few weeks after announcing its plans to boost sales in a market for online advertisements estimated to be worth $500 billion.
"For every 1 point of share gain in the search advertising market, it's a $2 billion revenue opportunity for our advertising business," said Philippe Ockenden, Microsoft's CVP of finance, on a call with analysts last month.
Over the last twelve months, Microsoft has already raised the profits from its advertising unit from $10 billion to $18 billion. Bing is primarily to blame for that, but Microsoft has a long way to go before it can reach more than $200 billion in revenue from advertising that Google made in 2022.
But for Microsoft, it's all an opportunity to grow usage and grab market share from Google. "We are fully aware we remain a small, low, single digit share player," says Mehdi.
"That said, it feels good to be at the dance!" That's probably the same dance that Microsoft CEO Satya Nadella referred to last month in an interview with The Verge. "Google is the 800-pound gorilla in search," said Nadella. "I want people to know that we made them dance."
Comments
comments