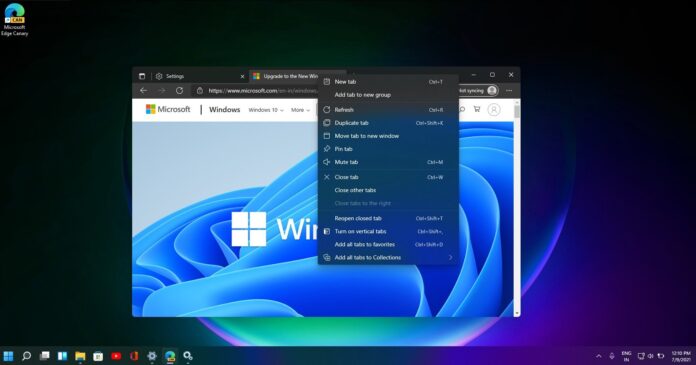 Apart from its functionality and performance, Microsoft Edge is noted for its modern user interface, which is designed to mirror the aesthetic of Windows 10 and Windows 11. Microsoft Edge has been speedy and user-friendly with minimum bloatware. However, many are dissatisfied with the company's gradual addition of needless retail functions to the Edge.
In Edge, the "Buy now, pay later" or "BNPL" integration is the most recent addition. Some e-commerce businesses, such as Target and Wallmart, provide this service for people who are uninformed. It simply lets customers to buy purchases between $35 and $1,000 using Microsoft Edge, and then pay in four instalments over the course of six weeks.
Edge users would be able to break down their online payments into instalments (perhaps interest-free) and still acquire the product. On Windows and other platforms, Microsoft is integrating the "Buy now, pay later" feature into the Chromium-based Edge's address bar/autofill popups.
When you try to make a payment in Microsoft Edge, the "Buy now, pay later" option will appear automatically. Edge's new function will, in some ways, encourage customers to buy more commonplace products than they would otherwise. That's because, like Credit Cards, you don't have to pay for the stuff right away and it's less difficult psychologically.
Users have expressed their dissatisfaction with Microsoft Edge's "Buy now, pay later" feature, which is unsurprising. By flooding the official announcement's comment area with complaints, users have made sure that the tech giant is aware of the feature's detrimental implications.
One angry Edge user said: "it's impressive how quickly you can throw away years of hard work and goodwill with a ridiculous feature like this. Even the Bing features are getting too aggressive".
"This is an awful idea. Please cancel this project. You are making your browser worse, and the lives of anyone who uses this feature worse," another user wrote in the forums.
Microsoft Edge 96 was recently released for Windows and macOS, including a number of under-the-hood enhancements. Edge 96, for example, has several consumer-facing capabilities, including as built-in Microsoft Office integration for opening documents in the browser.
Unfortunately, Edge 96 is also thought to be the first version of the browser to support "Buy now, pay later." BNPL integration is now unavailable in Edge 96, but it will be made available to users in the following days.