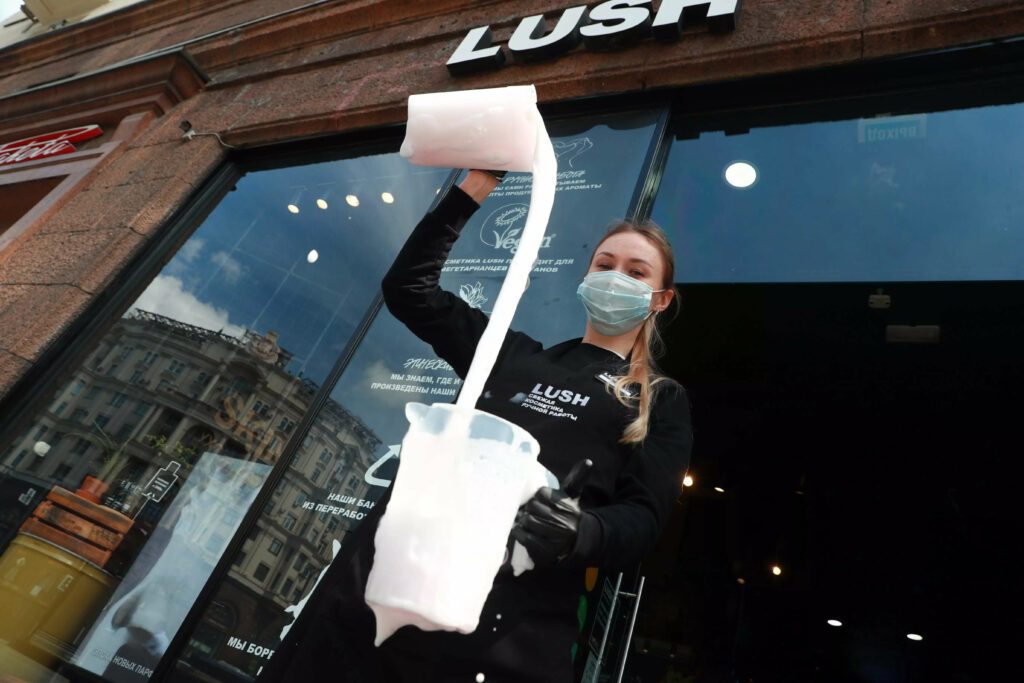 In the aftermath of Facebook whistleblower Frances Haugen's allegations, the cosmetics brand shut down its Facebook, Instagram, TikTok, and Snapchat accounts globally on Friday, expressing its worry about the effects of social media.
"In the same way that evidence against climate change was ignored and belittled for decades, concerns about the serious effects of social media are going largely ignored now," the company said in its press release earlier this week.
Lush's statement came just days before one of the busiest shopping days of the year, and the company fully understood that losing access to millions of customers would hurt its bottom line.
CEO Mark Constantine, on the other hand, welcomed the tradeoff.
"I'm happy to lose £10 million by quitting Facebook," he told The Guardian, alluding to the $13.3 million he estimates the company will lose if its accounts are closed.
According to The Guardian, Lush's Facebook and Instagram pages have a combined 10.6 million followers.
"It won't destroy us," Constantine told The Guardian, adding that Lush had "no choice" given Meta's own study on Instagram's negative influence on teen girls' mental health.
"How could we possibly suggest we're a caring business if we look at that and don't care?" Constantine said, telling The Guardian: "We're talking about suicide here, not spots or whether someone should colour their hair blonde."
Lush has made public statements on a variety of social topics in recent years, and it previously left Facebook and Instagram in 2019 because it was "tired of fighting with algorithms," but it later returned to the sites.
Following George Floyd's death at the hands of police officers in 2020, many big advertisers abandoned Meta's Facebook and Instagram platforms, only to return months later.
Lush, on the other hand, has stated that it will not be using social media this time.
"We haven't done it as a publicity stunt; we've done it for genuine reasons," Constantine told The Guardian, adding that he'd "be a laughing stock" if the company changed direction again.