An entire group at Microsoft was in charge of guiding AI innovation toward ethical, responsible, and sustainable outcomes. According to Platformer, the termination of the ethics and society team is a component of the most recent round of layoffs that impacted 10,000 workers across the corporation.
Microsoft has lately redesigned its Bing search function and Edge web browser to be backed by a new, next-generation large language prototype that is "more powerful than ChatGPT and customised specifically for search," in addition to having invested billions more in its collaboration with OpenAI, the venture behind the art- and text-generating AI technologies like ChatGPT and DALL-E 2. At the same time, Microsoft has also invested heavily in its efforts to conduct research and development.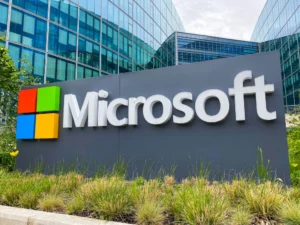 At a moment when the business is making its disputed AI capabilities accessible to the general public, the decision puts into question Microsoft's dedication to making sure that its product design and AI concepts are closely connected.
The Microsoft Office of Responsible AI (ORA), which establishes regulations for responsible AI via governance and public policy initiatives, is still operational.
Yet, staff members claimed to Platformer that it was the ethics and society team's job to make sure that Microsoft's responsible AI principles were integrated into the creation of products that were delivered. The group had recently been working to identify dangers brought on by Microsoft's implementation of OpenAI technology all over a range of its products.
The ethics and society team wasn't very big; after a reorganisation in October, only approximately seven individuals were left. Platformer's sources say that CEO Satya Nadella and CTO Kevin Scott were placing growing pressure on vendors to provide the latest OpenAI models and subsequent iterations to consumers as soon as possible.
The majority of the ethics and society team's individuals were transferred to other departments after the restructuring the year before. John Montgomery, corporate vice president of AI, informed the current candidates that they would be terminated on March 6.
Members of the team told Platformer they thought they were dismissed since Microsoft was less interested in long-term, socially conscious thinking and more interested in delivering its AI products earlier than its rivals.
Organisations like Microsoft's ethics and society unit regularly exert control over large tech companies by highlighting potential social or legal implications. Microsoft got serious about capturing a share of the market from the search engine run by Google, so perhaps it wasn't interested in hearing "No" anymore. According to the corporation, every 1% of the market share it could take away from Google would earn $2 billion in yearly revenue.