Microsoft Corp is planning to invest in the autonomous driving startup Gatik. It is a California-based company that Microsoft plans to invest $10 million in a financing round. In this financing round, Gatik is valued to be at more than $700 million.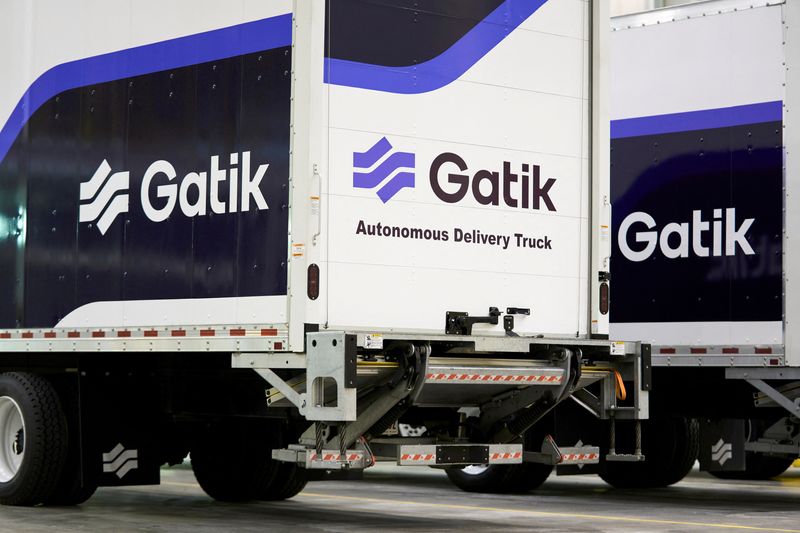 Gatik, as part of the deal, will make use of Microsoft's cloud and edge computing platform Azure to develop autonomous delivery technology for trucks. The startup was founded in 2017 by Gautam Narang and Arjun Narang. Gatik targets to provide middle-mile, business-to-business logistics for the retail industry.
Like other big tech companies, Microsoft has recently been putting funds into self-driving technology. In January 2021, Microsoft invested in GM-owned Cruise, which focuses on robotaxis, in a deal that valued the company at $30 billion. Cruise plans to use Azure to ramp up its autonomous vehicle solutions for commercial uses and competes with Alphabet's Waymo and Amazon's Zoox. Autonomous driving technologies are seen as revolutionary to the transportation and logistics industry but have faced setbacks due to regulatory concerns on safety and less accessible funding in a slowing market. In November, Ford and Volkswagen shut down their self-driving technology unit, Argo AI, saying that creating self-driving "robotaxis" would be "harder than putting a man on the moon."
Autonomous driving
Since 2021, Gatik has launched fully driverless commercial delivery services with Walmart and Loblaw Companies, in which Gatik offers short-haul deliveries in box trucks in Arkansas and in Ontario, Canada. It has raised more than $120 million from investors including Koch Disruptive Technologies, Innovation Endeavors, Goodyear Ventures, and RyderVentures. In the first quarter of this year, Gatik plans to integrate its class 6 autonomous box trucks into the Pitney Bowes eCommerce logistics network in Dallas, Texas, aiming to boost deliveries and reduce logistics costs.
Last year Gatik made an announcement that it is ditching the driver in Canada. Where the robots will take control of a 7-mile delivery route it runs for grocery ain't Loblaw, Canada's largest retailer. Five-year-old Gatik has been operating driverless trucks in Arkansas for more than a year as part of a partnership with Walmart, but this was its first fully autonomous foray north of the border. The Canadian leg runs from a Loblaw fulfillment center northwest of downtown Toronto to one of the company's nearby Real Canadian Superstores. American customers of Gatik include retail giant Walmart and Fortune 500 companies like Georgia-Pacific. Narang says what Gatik's clients all have in common is a huge shortage of drivers, and growing consumer demands for faster and cheaper deliveries.