MindBowser is a unique platform that gives EVERYONE a chance to turn their idea into reality.
Ideas submitted  by inventors undergo a double screening process:
The experienced team of Mindbowser chooses the best ideas submitted, after making sure they also make sense businesswise, and their community of early adopters decide which of these products will eventually go for production.
Sneak-peek In The Making Of Mindbowser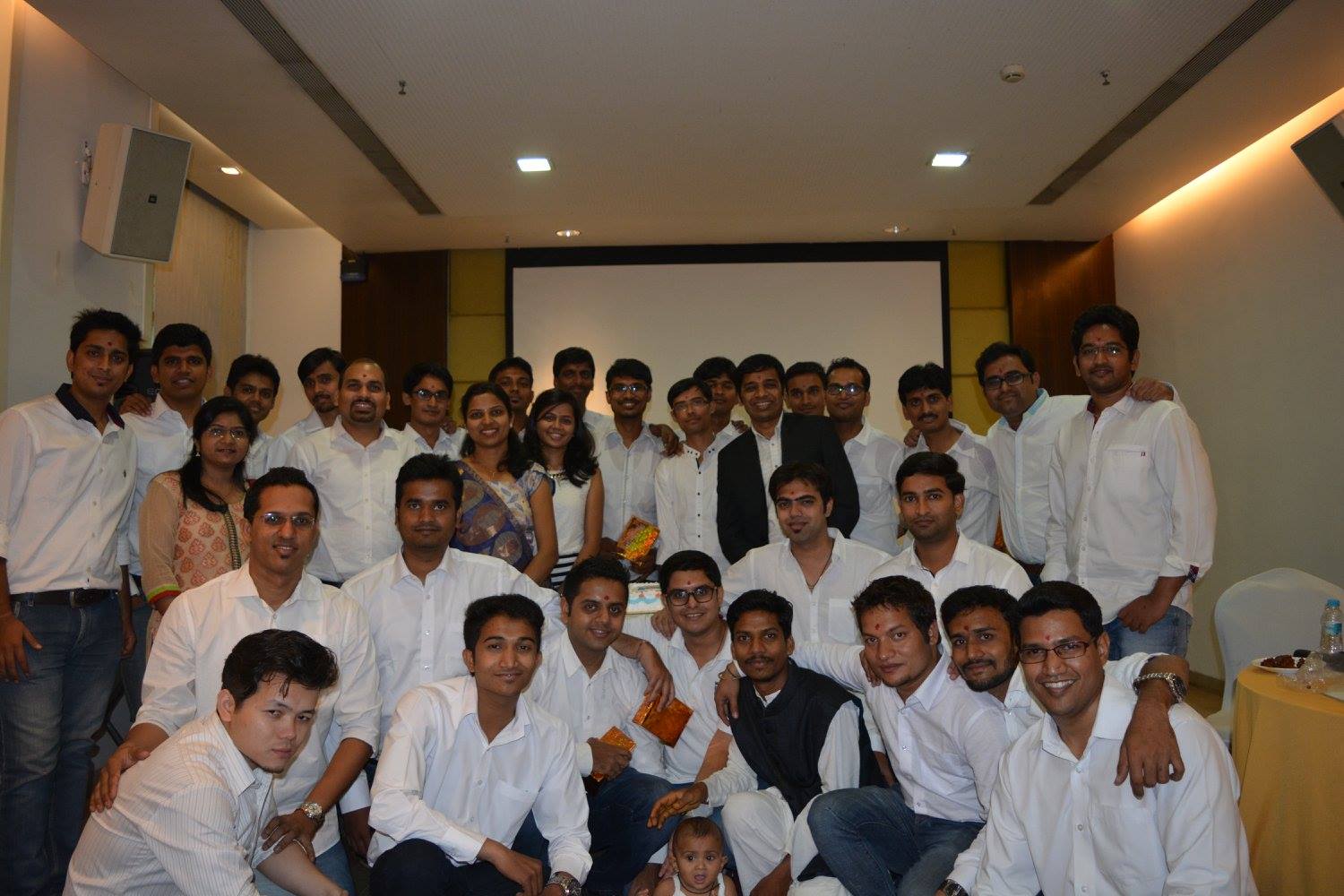 Ayush Jain (CEO) and Pravin Uttarwar (CTO) started Mindbowser April 24th, 2012. The startup would be celebrating its 5th anniversary this year.All this while their focus has been working with first-time entrepreneurs to take the first step right for mobility and IoT. Mindbowser has worked with 200+ startups in last 4 years, the majority being from Silicon valley.
They have built an ecosystem where success can be churned like an assembly line process. Apart from providing a great team to startups, they also work to provide them the intangible benefits of connecting with the people.Their expertise lies in helping startups propel with mobile apps, IoT solutions, AR/VR and Chatbots/AI.
Mindbowser is a team of 50 young Turks on a mission to radicalize the startup ecosystem in U.S. from India.       
Also Read: Turn Your Ideas Into Startups With Narendra Patil's StartUpWind Social Network!
The journey began when Ayush Jain(CEO) got a call from his common connection from Silicon Valley. Little did Ayush know then that this call will lay a foundation for his own startup. During the conversation, the connection mentioned about a startup which was going through a development crisis.
They outsourced the development work to a company based out of Bengaluru, India and now they were not happy. Being in the tech domain for around 4 years, this was a little mainstream for Ayush. But this call provided an opportunity to fix the issue on their own.
Ayush approached this startup and offered them a solution. Being doubtful at the start, the startup considered them for code review, then as a tester, then for a module and eventually, the team found that they were doing everything. So they thought of hiring a person. To hire they registered a company in order to impress the person who would be coming for the interview. And then slowly things moved from one client to two and then four and then ten.
The good thing was that they never had to put money from their pocket and from day one they were getting paid for the work. One thing they learned very early was to take up hard problems/complex work to deliver rather than the simple ones.
Industry Genus And Competitors
IoT and Chatbots markets are already witnessing a hockey stick growth. IHS forecasts that the IoT market will grow from an installed base of 15.4 billion devices in 2015 to 30.7 billion devices in 2020 and 75.4 billion in 2025. Also, Bain predicts that by 2020 annual revenues could exceed $470B for the IoT vendors selling the hardware, software and comprehensive solutions.
Chatbots have been the center of attention from last year's F8 conference of Facebook. Everyone is talking about them and everybody wants to build one. Mindbowser conducted 'Chatbots Survey 2017' between Nov 2016 – Jan 2017 in which 300+ individuals participated from a wide array of industries including Online Retail, Aviation, Logistics, Supply Chain, E-commerce, Hospitality, Education, Technology, Manufacturing and Marketing & Advertising. From the research, it was quite clear that Chatbots market is anticipated to witness a substantial Growth in the near future.
Also Read: How Chatbots Are Transforming Brand Marketing!
They worked in such a dynamic industry where technological changes happen at a lightning fast speed. As Silicon valley itself is the mother of many inventions, for this startup it was all about keeping up with the changes and helping startups to keep up as well.
Coming to the competitors, there are a few competitors. Rather than fighting their competitors, Mindbowser believes in joining hands. As one cannot be the master of all things, especially when it comes to technology. Sothis startup formed a 'Justice League', combined their powers and work towards the greater good?
The Competitive Edge
Major differentiating factor for Mindbowser is that they follow Design Sprint led approach. It is a process of answering critical business questions through design, prototyping, and testing ideas with customers. Instead of launching a product and finding out that it's no good, one can get a clear data from a realistic prototype.
Startups often have a limited cash reserve and most of it goes into the product development. Design sprint eliminates a majority of the risk factors that startups face in an early phase and reduces the product failure chances by almost 80%.  
Mindbowser works with global thought leaders to learn and be prepared.  They have also launched their own discussion platforms with 'The IoT Magazine' and 'Chatbots Journal'. These are platforms where experts, authors, and developers from across the globe come together and share their learnings. 
Also Read:  Thinking Outside The box: Validating Your Crazy Ideas!
Challenges, Learnings And Future Footsteps
There have been multiple challenges in their journey. There were technological as well as business related challenges but since Mindbowser had a great network of startups and industry experts, they were lucky enough to receive the valuable guidance and support from time to time. They always focus on trying new things in technology as well as on the business side. This strategy has helped to remain ahead.

Mindbowser has been named  'Top 10 app development companies in United States' and Top 10 App Development Companies in New York' by AppFutura. Their focus has resulted in startups such as White&Yellow Pages (5 Million+ downloads), Smiling Mind (1 Million+ downloads) and youGOvi (100K+ download). Other startups that got funded are Lifetap, grabbed a funding of $8.3 Million and Good Dog Labs got acquired for an undisclosed amount by Lighthouse Computer Services Inc.
In order to create a pool of smart people to work with the company, they have relentlessly participated in growing the Pune tech scene. Since 2015, they have been organizing monthly entrepreneurial events at their office under the banner of StartupGrind- Pune.
The startup is super focused on delivering value to the existing client base and growing it further one startup at a time. Without giving out any spoiler, they expect a few exciting IoT startup launches in the coming months.   
Comments
comments