28 December 2017, India:
A Mitsubishi Corporation led Japanese consortium, which includes East Nippon Expressway Company and Japan Overseas Infrastructure Investment Corporation for Transport and Urban Development has agreed to acquire 20 percent interest in Cube Highways and Infrastructure Pte Ltd.
The companies did not disclose the deal size. According to ET report, the deal is worth close to ₹3,000 crore.
This is the second equity stake sale by Cube Highways in less than two months. Last month, it signed definitive agreements for a minority stake sale to an entity owned by sovereign wealth fund Abu Dhabi Investment Authority. In both transaction, its financial advisor was Edelweiss Financial Services.
Mitsubishi Corporation said in a statement,"Mitsubishi has formed a partnership with NEXCO East, one of the largest expressway operators in Japan, to invest, for the first time, in an Indian toll-platform with the support of JOIN, a Japanese government sponsored entity established to finance transportation infrastructure projects abroad by Japanese companies".
The statement further said, "The Japaneses partnership is committed to the improvement of India's highways infrastructure to support the continuing growth in passenger and commercial traffic, while at the same time contributing to economic development across India".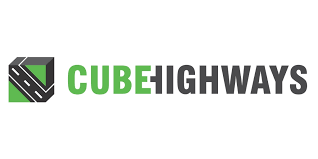 Cube Highways is a joint venture between private equity firm I Squared Capital and International Finance Corp (IFC), the private-sector investment arm of the World Bank. It owns and operates 1,700 lane-km of highways in India.
(Image – LinkedIn, Business Wire)
Comments
comments