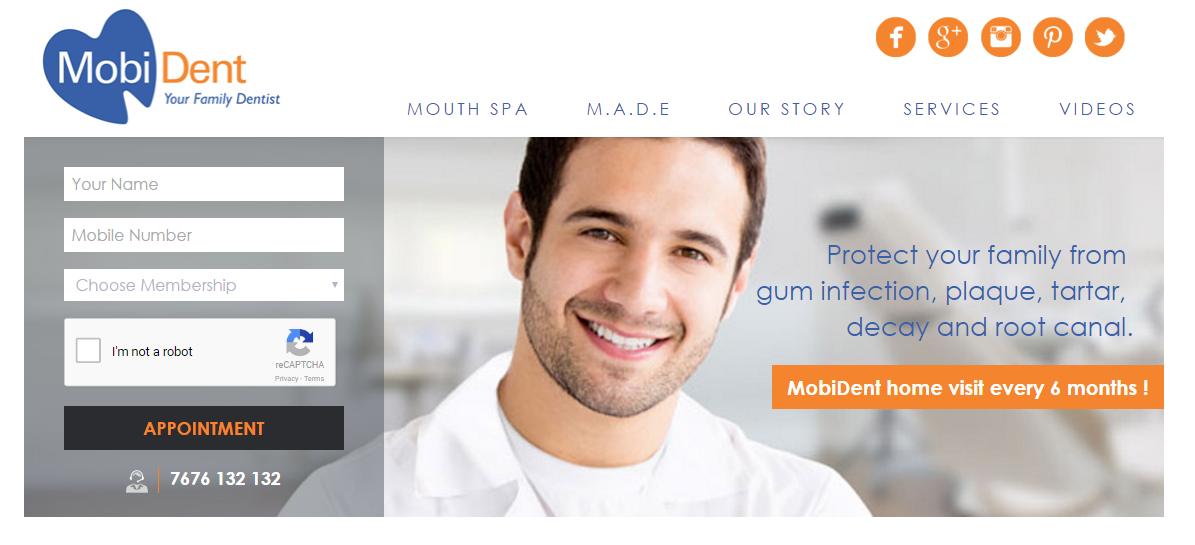 05 January 2016, India:
Dental care startup MobiDent has raised an undisclosed amount in Pre-Series A funding from New York-based DanGold Investment Corp. as per ET report.
"The investment will enable us to enhance our technology platform, strengthen marketing & sales and hire 250 dentists across the country. The funds will also be used to expand our footprint across Mumbai, Delhi, Gurgaon, Chennai and Hyderabad within the next three months," said Co-founder and CEO Vivek Madappa.
"In the 21st century, healthcare delivery must be designed to be inexpensive and easily accessible. The traditional model of healthcare delivered only at hospitals and clinics is not economically sustainable due to very high real estate and infrastructure costs. Also, the traditional model of revenue share with doctors leads to ethical conflicts. The time is right for disruptive innovation using digital technology and portable equipment," Madappa added.
Founded in 2014, Mobident aims to create an organised industry for dentists and in the next three years, the company plans to hire 3000 dentists and train 1000 dental hygienists.

Entrepreneurs in Pune, want to know how to pitch to the right personnel to build global companies? Come visit us on 7th Jan 2017  at The Mesh, Bungalow No 15, S B Road, Pune.
Limited seating, tickets selling out soon!
Comments
comments