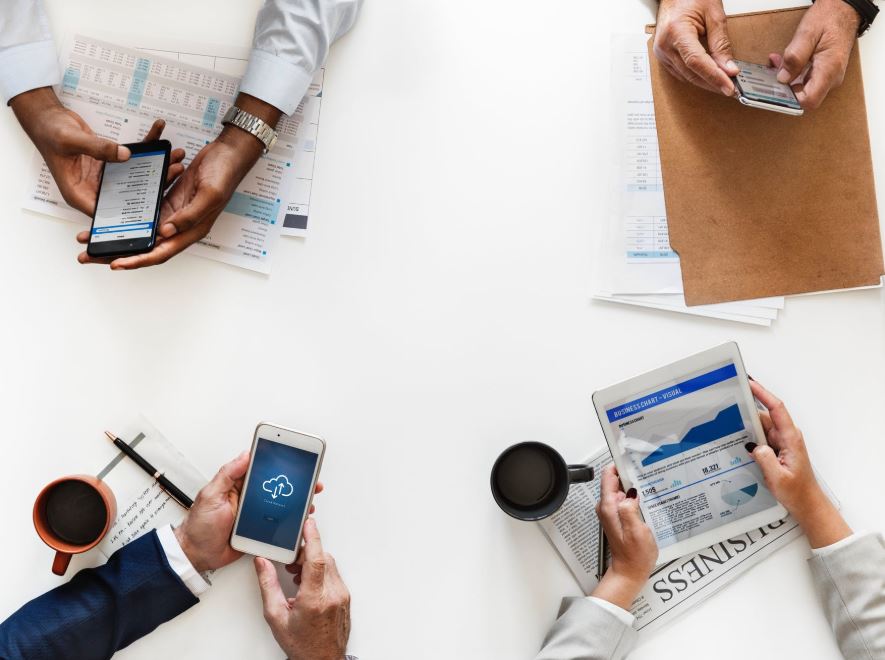 Today's business leaders always need to stay on top of things and manage their ventures wherever they are. They also have to consistently be a leader in every sense of the word to successfully manage their team and their business as a whole.
Numerous apps can help modern business leaders fulfill all their responsibilities and achieve their goals. As a company frontrunner, whether you have an iPhone, Samsung Galaxy Note 8, Xperia XZ2 or another type of smartphone, you should have these apps to be continuously productive and efficient:
1. The Leadership Challenge
If you're constantly looking for inspiration to be a great leader, start by downloading this app.
The Leadership Challenge is an app based on the bestselling book "The Leadership Challenge: How to Make Extraordinary Things Happen in Organizations," written by Jim Kouzes and Barry Posner.  It is an app made for leaders of all levels of experience.
The "lite" edition of this app has "Take Action" activities which you can integrate into your calendar, reminders and meetings to live by the five important leadership practices:
Model the Way
Inspire a Shared Vision
Challenge the Process
Enable Others to Act
Encourage the Heart
In case you haven't read the book yet, you can also read excerpts and quotes from the bestseller using this app.
2. Evernote
An organizing tool that all business leaders and employees should have is Evernote. This app allows you to add links, create notes and checklists, and send attachments. It is also a collaborative tool which means anyone in your network can edit, share, and work together on created notes.
Evernote also has a timeline feature that permits users to monitor project progress from start to finish. Users can also create and add sketches, audio and web clippings and other types of notes on these projects.
Moreover, with this app, you can use your phone camera to scan, digitize and organize various documents such as handwritten notes, business cards and sketches.
3. Wunderlist
Another organizing tool that you can have on your phone is Wunderlist. It is an amazing app that can help you organize your workloads. With this tool, you can create lists that you can share, use for team collaboration, and access from different devices.
With this app, you can also set reminders and set due dates to keep track of and meet deadlines. It also works as a messaging tool which you and your team can use to communicate and share ideas.
4. Slack
As a business leader, you need to keep in touch with your team all the time.
Slack is an app that allows you and your team to communicate and collaborate in just one place so that everyone can get more work done. You can also organize conversations by topics, projects or members involved so that you can view conversation threads in a faster, more efficient and easier manner.
You can also integrate Google Drive, Salesforce, Dropbox, Zendesk, Twitter and other tools on Slack as well.
Finally, to avoid disruptions, you can customize your notifications so that you can reduce the number of alerts you receive.
5. Bill.com
To stay on top of business expenses and reduce carbon footprint at the same time, move payments to the cloud to streamline and expedite the process.
Online payment and mobile banking systems are helping business owners stay organized and manage cash flow better. Bill.com is one of these innovative digital payments platforms many business owners use today. With this app, you can connect with vendors and receive, view and manage bills in just one place. You can approve or deny, and pay bills online wherever you are by simply using this tool.
This app can also help you manage both payables and receivables to keep expenses clear and payments on time.
6. Mint
This free financial app allows you to create budgets using visually appealing charts and graphs. It is also a useful tool that will help you track spending across multiple accounts.
With this budgeting tool, you can monitor all expenses and purchases you made with your debit or credit card. It also has other handy finance-related features including managing payments, cost breakdowns, and balance monitoring.
7. Notability
As a business leader, you will always need to jot down or record notes. You can do this without using a pen and paper and a recorder, and with just your smartphone if you have Notability.
This app allows you to:
Take notes
Record lectures or speeches
Draw or make sketches
Create checklists
Make comments or notes on PDFs
Share audio feedback
You can also share notes from this app with your teammates through email, AirDrop, Dropbox, Google Drive, Box, OneDrive and other file-sharing tools.
8. CityHour
LinkedIn is undoubtedly the most popular networking site for professionals. However, it also pays to diversify the platforms you use to further expand your network. And one of the apps that has been getting rave reviews from users is CityHour.
This tool immediately connects you with like-minded professionals within a 50-mile radius who are also willing to connect. Whenever you're free, use this app to meet with other entrepreneurs or professionals. This carries a guarantee that you will meet new people, have conversations and potentially build fruitful relationships with them.
9. SlideShark
As a leader, you will have to make presentations from time to time. SlideShark can help you with this since it is an app that doubles as an easy-to-use and powerful presentation tool.
From your computer, upload your PowerPoint file or presentation to your free secure account. You can also upload the file using OneDrive, Dropbox and Box. You can then use this app to download and show the presentation using your iOS device.
You can also use this app to broadcast your presentation over the internet. It can be utilized for offline presentations as well.
10. TripIt
Lastly, if you're always on-the-go, make sure you have TripIt on your phone.
This app will help you have an easier time organizing your business trips locally and overseas. With this tool, you can create an itinerary that can cover details about your hotel, flight, car rental, and business meetings.
TripIt automatically syncs with Apple, Outlook, or Google calendars and, as such, allows you to view your schedule and documents online and offline.
Wherever you are, be the productive and inspiring business leader you are meant to be. You can be one and even more with all of these apps.
Also Read:
Mobile App Trends to Look out for in 2018 in India
2018 Smartphone Trends For The Indian Mobile Market
(Disclaimer: This is a guest post submitted on Techstory by the mentioned authors.All the contents and images in the article have been provided to Techstory by the authors of the article. Techstory is not responsible or liable for any content in this article.)
About The Author:
Azhar Abulhamayel is the Head of Marketing – National Segment and High Value at Zain KSA. The company was the first operator in the Middle East to commercially launch the 4G/LTE network. Zain serves +10M customers, has extended its network coverage to 94% of the population, and attracts thousands of new customers daily.