On Monday, Moderna Inc MRNA.O Chief Executive Officer Stephane Bancel told the Wall Street Journal that the company is considering pricing its COVID-19 shot at $110 to $130 per dose in the United States when it shifts from government contracting to commercial distribution of the shots.
Adding the company was in discussions with hospital systems, pharmacies and pharmacy-benefit managers to line up distribution of its vaccine ahead of a potential fall booster shot campaign, according to the WSJ report, Bancel said, "I would think this type of pricing is consistent with the value."
Earlier, Moderna had forecasted the commercial price expectations in a range of $64 to $100 per shot. The vaccine maker did not immediately respond to a Reuters request for comment on the report.
Last year in October, rival Pfizer Inc PFE, it planned to increase its COVID vaccine's price to about the same range – $110 to $130 per dose – after the American government's recent buy program ends.
The WHO Strategic Advisory Group of Experts on Immunization (SAGE) has issued updated interim recommendations for the use of the Moderna COVID-19 (mRNA-1273) vaccine against COVID-19.
Who can be vaccinated?
The vaccine is safe and effective for everyone aged 6 months and above. In alignment the WHO Prioritization Roadmap and the WHO Values Framework, older adults, health workers and immunocompromised persons need to be prioritised.
The Moderna vaccine can be offered to people who have had COVID-19 in the past. But individuals may choose to delay vaccination for 3 months following the infection.
Should pregnant and breastfeeding women be vaccinated?
Keeping in mind the adverse consequences of COVID-19 during pregnancy and the increasing data supporting a favorable safety profile of mRNA-1273 in pregnancy, WHO recommends the use of mRNA-1273 in pregnant individuals. WHO does not recommend pregnancy testing prior to vaccination. WHO does not recommend delaying pregnancy or terminating pregnancy because of vaccination.
Vaccine effectiveness is expected to be similar in breastfeeding women as in other adults. WHO recommends the use of the vaccine in breastfeeding women as in other adults. In addition, vaccine-elicited antibodies have been found in breast milk following vaccination of breastfeeding women, suggesting possible neonatal as well as maternal protection. WHO does not recommend discontinuing breastfeeding because of vaccination.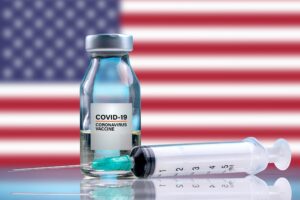 Does the vaccine work against new variants?
The vaccine remains effective against various variants of the virus, though for the Omicron variant, vaccine effectiveness against severe and mild disease after two doses is lower compared to Delta, and waning is more rapid. Therefore, a third dose (first booster) is recommended for all adults, and a second booster for the highest priority age groups.