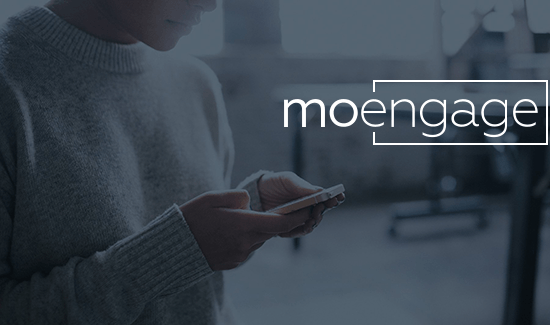 MoEngage, a Bangalore and California-based marketing cloud platform has now secured $9 million (Rs. 63 crores) in a funding round of Series B. The funding round is led by new investors – Matrix Partners and Ventureast, according to the company portfolio.
Apart from new investors, existing investors like Exfinity Ventures and Helion Venture Partners also participated in the funding round.
The company is planning to utilize the capital to expand its presence across the globe while reinforcing its capabilities of data science. It will also make its integrated marketing technology stack available for enterprise clients.
The company was founded in 2014 by the Indian Institute of Technology Kharagpur alumni, Raviteja Dodda and Yashwanth Kumar. Raviteja Dodda is currently the CEO of MoEngage while Yashwant Kumar is the Chief Technology Officer of the startup.
Prior to MoEngage, Mr. Dodda and Mr. Yashwant Kumar had co-founded another venture, known as Pipal Tech Ventures, a technology company for developing social, mobile and location-based products.
Talking about the investment, Raviteja Dodda commented, "The funding comes at a time when we are looking to establish category leadership in Asia, grow our presence in North America & Europe and enhance our widely recognized AI Engine Sherpa".
Companies like Hearst, Vodafone, Tokopedia, and Airtel-Wynk are some of the noteworthy clients of MoEngage.
Picture Credits: MoEngage