Kundapur Vaman Kamath, popularly known as K V Kamath is a man of power. He currently holds the position of the President of the New Development Bank of BRICS.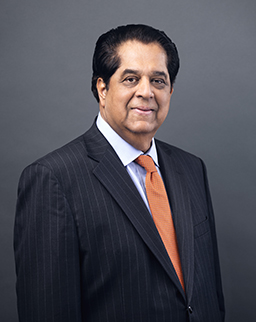 Previously served as the chairman of India's second Largest IT Company, Infosys, he was also the CEO of India's largest private bank, ICICI Bank. Kamath has managed to responsibly serve some of the largest companies of India. Let's go on to a journey of a boy from Karnataka who made it this big.
Early Life
Born on 2nd December on the year of Independence, 1947 in Mangalore, Karnataka, his name is inspired by a town named 'Kundapur' from which his family hails. Most of his childhood was spent in his birth city, Mangalore. He is an alumnus of NIT, Karnataka from where he earned his Bachelors degree in Mechanical Engineering. He then joined the IIM Ahmedabad for Masters in Management.
Career
In 1971, after graduating from IIM-A, Kamath started working with ICICI (Industrial Credit and Investment Corporation of India) Bank in the Project Finance division.
He kept moving in different departments to have a better knowledge and experience. This helped him to establish new business lines such as leasing, credit rating, and venture capital. Watching his growth and development, he was made the general manager.
He initiated the investment in technology such as implemented
ICICI's computerization program. It was due to those days that ICICI today has a competitive edge over other banks. K V Kamath is credited with the advancement and expansion of ICICI Bank.
Due to his contributions, the bank could turn into a technology-enabled financial organization catering to the financial needs of corporate and retail customers. He joined the Asian Development Bank, Manila in their Private Sector department in 1988.
CEO K V Kamath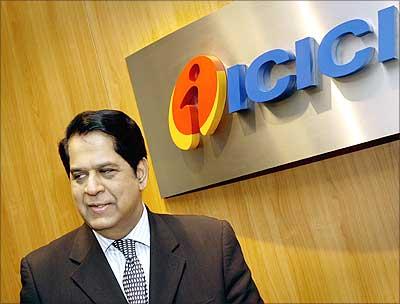 In 1996, he returned to ICICI Bank as the Managing Director and the CEO. He held on to the position for more than 13 years until 2009. In 2011, he was appointed as the Non-Executive Chairman of Narayan Murthy's Infosys which also happens to be the largest software exporter. 

In 2015, he was appointed as the President of the New Development Bank, the multilateral development bank established by BRICS. Their objective is to contribute to the development plans established nationally through projects that are socially, environmentally, and economically sustainable.
Honors
Most e-savvy CEO amongst Asian Banks – The Asian Banker Journal of Singapore
Finance Man of the Year Award – The Mumbai Management Association
Best CEO for Innovative HR Practices – World HRD Congress
Asian Business Leader of the Year – Asian Business Leader Award 2001
Outstanding Business Leader of the Year – 2006
Businessman of the Year – Business India, 2005
Business Leader Award of the Year – The Economic Times, 2007
Businessman of the Year – Forbes Asia
Padma Bhushan Award from the Indian government – 2008
Reference