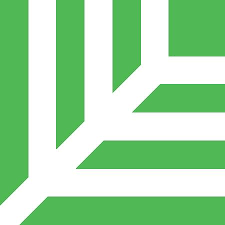 14 September 2018, India:
Fintech startup Moka has raised $24 million in Series B round of funding. The funding round was led by Sequoia Capital (India).  SoftBank Ventures Korea, EDBI, EV Growth and existing investors Mandiri Capital, Convergence, and Fenox also participated in the funding round.
The startup will use the fresh capital to speed up product development as it expands its services beyond SMEs to enterprise clients.
Shailendra Singh, Managing Director, Sequoia Capital (India), said, "Moka's software platform is helping Indonesian retailers digitise their operations, and enable payment acceptance across cash, cards and digital payment options like wallets and virtual credit lines. Sequoia India was inspired by Moka's vision to create a multi-faceted software platform for business operations and payments, and are very excited to work with a stellar founding team to help achieve that vision."
Haryanto Tanjo, Co-founder and Chief Executive Officer, said, "We've worked hard to become the market leader in the space, and we recognise there is still a ton of work to be done to reach more businesses. With support from Sequoia India and our other investors, we are committed to serve our merchants better and provide more services that will help our merchants to grow."
Sean Lee, Managing Director, SoftBank Ventures Korea, said, "Beyond a leader in mobile POS, Moka has a great potential to become an offline-to-online gateway for various mobile payments, app and software solution. We believe that the investment will help Moka strengthen its leadership in mobile POS and accelerate its expansion to adjacent businesses."
Grady Laksmono, Co-founder and CTO, said, "We have grown beyond a mobile point-of-sale to become an operating platform for businesses. From loyalty programmes and inventory systems, to payment acceptance and business loans. We are one step closer in providing an end-to-end business ecosystem for merchants."
Maco was founded by Haryanto Tanjo and Grady Laksmono in 2014. It provides retailers with tools to start, run and grow their business through its mobile POS platform.
(Image – Sequoia)
Comments
comments