2017 has been the year of fintech as users started adopting to online transactions a lot more since demonetization last year. The increase in the number of startups in the space and transaction volume is a clear example highlighting this growth.
The transaction value for the Indian Fintech sector is likely to touch USD 73 billion in 2020, growing at a five-year CAGR of 22% as per a report by Make in India this year.
The rise in capital investments, government policies, entrepreneurial mindset and technological advances that make the user experience smoother has made this an emerging industry and the interest is likely to witness a spike with continued participation from banks and regulatory bodies.
Joining this booming industry is entrepreneur turned investor turned entrepreneur again, Bala Parthasarathy of MoneyTap. Launched in September 2016, MoneyTap is one of India's first app-based credit line that enables consumers to get  personal line of credit from partner banks at the tap of a button on the app.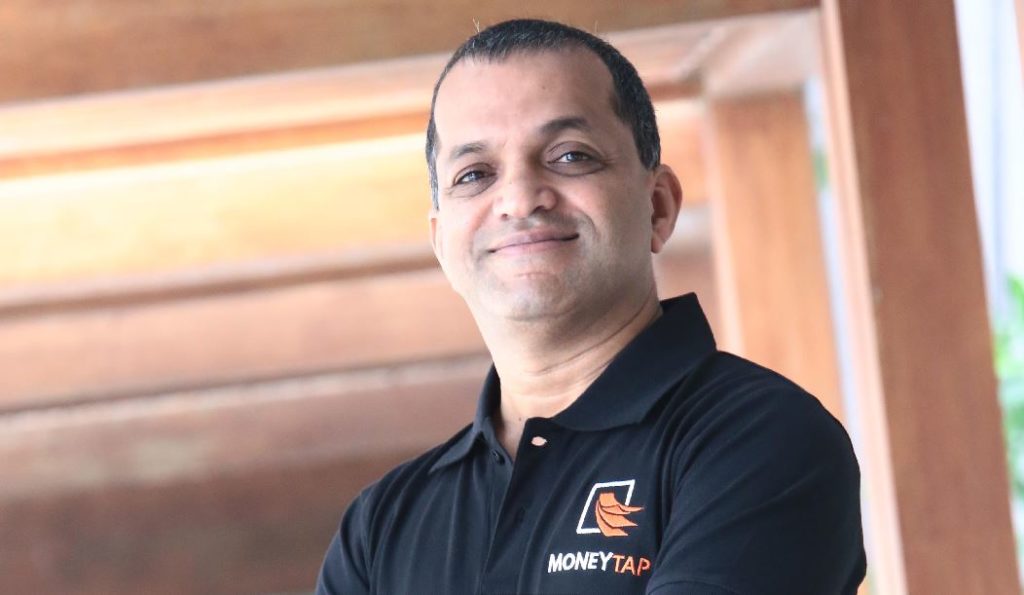 Originally form Chennai, Bala has over 16 years of experience in the world of startups. He has built three companies, one of them being Snapfish, bought by Hewlett Packard in 2005. He was also the co-founder of iSelect and then Wyatt River Software that was acquired by SafeNet and started his career as one of the early engineers who built Digital Link, which went public in 1993.
Prior to co-founding Angelprime (now Prime Venture Partners), a seed – stage fund based in Bangalore, he has also worked with Mr. Nandan Nilekani, Chairman, UIDAI, and played a key role in defining the application strategy and developer ecosystem on Aadhaar from 2010- 2011.
During his days as a VC, he was deeply involved in companies such as ZipDial (acquired by Twitter), Ezetap, SmartOwner, Vidgyor, Happay, HackerEarth, Synup, Healthify.me, Quizziz and more.
In short, he had a knack to raise money and make successful returns for the funds. And with MoneyTap he saw the same opportunity. Since the launch, MoneyTap has attracted over one million users across India.
In order to bring the benefits of MoneyTap to a wider audience and keeping in line with recent report from Google and KPMG India on the growth of Indian language users in comparison to English language, the company launched its app in Tamil after successful launches in Hindi and Kannada recently.
In his latest visit to the city, Bala shares, "Chennai is one of our biggest markets. With consumer debt growing fast in India, we want to bring chatbot technologies in regional languages to solve the problem of consumer credit in India."
The app has already seen a 450% growth in Chennai alone since its launch and given the fact that Chennai's population is over 10 million with 79% of the population speaking Tamil, the latest move enable MoneyTap to tap into the local market in Tamil Nadu and other states of India where Tamil is popular.
MoneyTap targeted at salaried individuals and self-employed professionals earning more than INR 20,000 per month, offers its consumers (those who clear its requirements) to avail credit up to INR 5 lakhs through an easy eligibility process with the convenience of using both card and cash.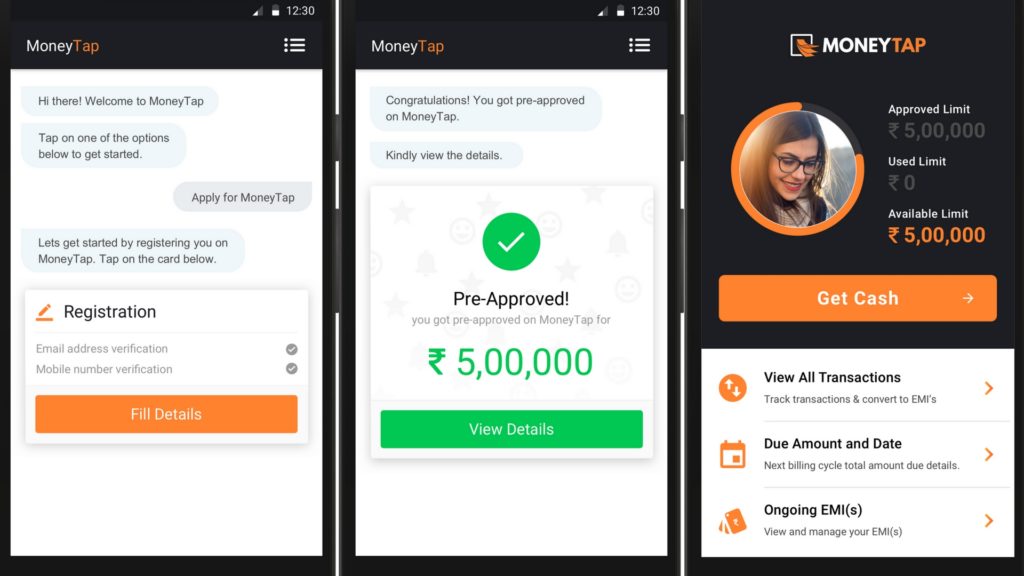 It also allows the users to choose their own EMI plans with flexible payback periods ranging from 2 months to 3 years with interest paid only on the amount borrowed at rates that could be as low as 1.08% per month.
The secured transactions allows users to make all financial transactions such as billing and repayment directly to the respective bank or NBFC through the app using secured APIs.
MoneyTap has already raised a total of $12.3 million in funding from Sequoia India, NEA & Prime Venture Partners, is on target to issue credit lines worth INR 300 crores by the end of current fiscal year. To keep up with its rapid expansion plans, MoneyTap is increasing its employee count and plans to add 50 new team members in Tech, Data, Product, Marketing & Ops in the next 6 months.
The company also plans to solidify its leadership position by improving credit accessibility for other segments of customers, partnering with 6 other Banks and NBFCs and expanding to 50 cities in India by March 2018.
Also Read: The Fintech Periodic Table: Key Enablers and Drivers Influencing Indian FinTech Startups