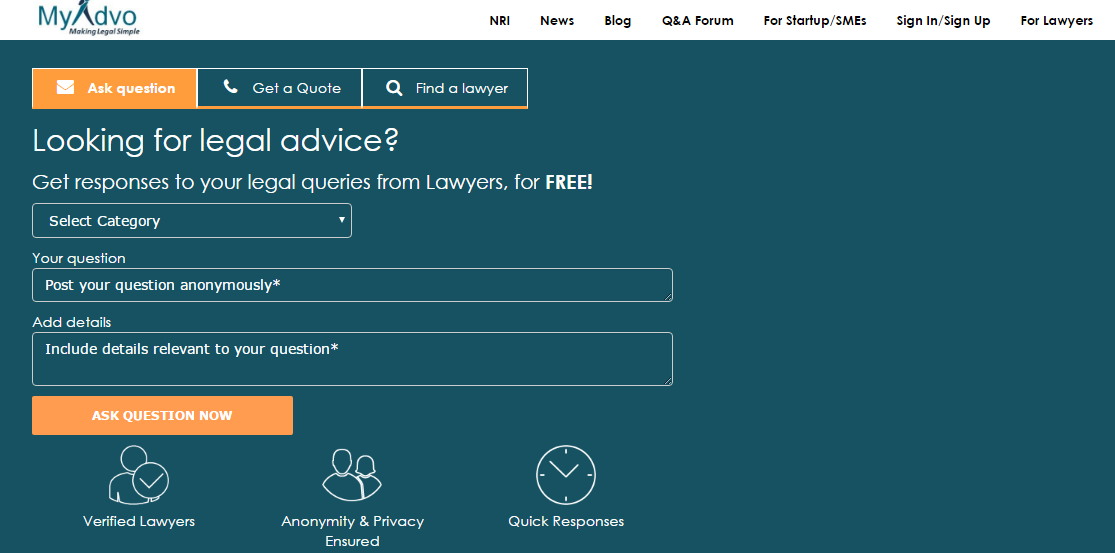 23 December 2016, India:
Legal-tech concierge MyAdvo has raised an undisclosed amount of funding. The round was led by Pradyumna Dalmia- Calcutta Angels Network, S. Somasegar and other investors through LetsVenture.
Pradyumna Dalmia, co-founder at Calcutta Angels Network said, "Technology is yet to enter the Legal Services in India and MyAdvo was founded with an aim to do just that. Their marketplace approach to provide efficient, reliable legal services at predetermined prices will be very helpful and shall definitely come as a huge relief to individuals, working professionals, NRIs, SMEs, startups."
"Legal Services in India hasn't been organized yet and MyAdvo is leveraging technology to ensure that the Legal market is marshaled and the service leveled in a manner that an individual can pick from a choice of options, at a predetermined rate. The company is bringing more transparency, cost-efficiency and reliability by building a tech-enabled marketplace for lawyers, individuals, corporates, startups and SMEs. Kushal and Rishabh, want to transform how legal services are consumed. I am glad that LetsVenture helped them in their fundraiser." said Shanti Mohan, founder of LetsVenture.
MyAdvo will utilize the fresh funds to setup a stronger technology and operational backbone. The startup aims to expand to eight more cities.
Comments
comments