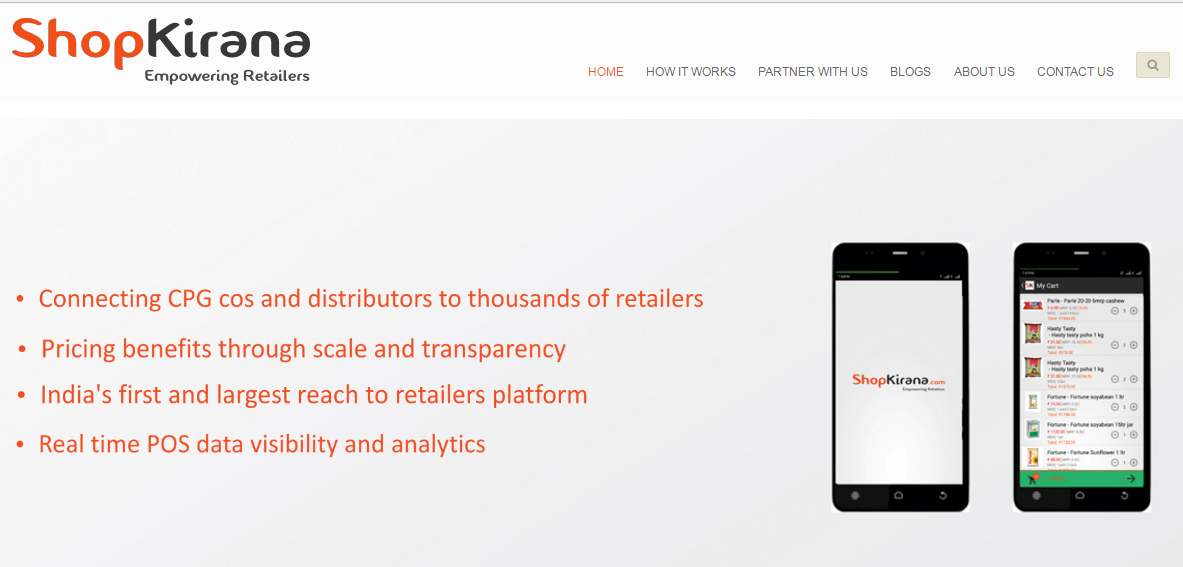 23 December 2016, India:
Indore-based ShopKirana has raised an undisclosed amount in pre-series A funding from Lead Angels Network, Incubate fund Japan and senior executives from top FMCG Companies.
ShopKirana is a B2B technology and supply chain focused company that aims to empower retailers to be competitive by providing technology, operational expertise and scale advantage. Idea is to partner with thousands of retailers and making it the biggest and quickest go-to-market channel for products and services.
"ShopKirana is working on sustainable value creation by simultaneously increasing efficiency in the supply chain and aggregating purchasing power of small businesses. I believe that the team has collectively exhaustive skill sets with a very firm focus on areas where startups seem to fail: execution and consistency in service quality," says Pragnesh Podar, a lead investor from Lead Angels group.
"We have already tested services in 2 cities with 5000+ Kirana stores, delivered 200+ orders /day and achieved sales of over Rs. 10+ lakh/day. We will reach 10,000+ customers and will be delivering 1000+ orders/day soon," says ShopKirana co-founder Deepak Dhanotiya.
Comments
comments