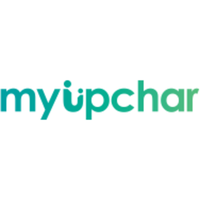 28 August 2018, India:
Health information app myUpchar has rasied $5 million in Series a round of funding. The funding round was led by Nexus Venture Partners, Omidyar Network and Shunwei Capital.
The startup will use the fresh capital to enrich its product and technology offering that will include further strengthening of voice, video and virtual reality interfaces along with the development of newer interfaces that will make large-scale remote provision of health services a reality, it said in a statement.
"We are excited by myUpchar's vision to become India's largest credible and relatable health destination platform and facilitate low-cost healthcare access to cater to the needs of the new wave of first time smartphone users engaging via local language content, a population often referred to as the Next Half Billion. myUpchar has the potential to solve health information and infrastructure asymmetry for the masses, closely aligned with the government's National Health Protection Mission," said Siddharth Nautiyal, Investment Partner, Omidyar Network.
"The team has done an exceptional job in building market leadership across the Hindi belt and now plans to scale their content and integrated consultation platform to several other regional languages," said Sameer Brij Verma, Managing Director, Nexus Venture Partners.
"We have a unique opportunity to solve the acute awareness and access problem in the healthcare space. Our focus over the next couple of years is to address this gap via technology and content. myUpchar platform will become the one-stop solution for every Indian seeking healthcare information and services in Indian languages. As our technology gets smarter, we will personalise every user's experience to enhance our ability to have a real impact on their health outcomes," said Rajat Garg, Co-Founder and Chief Executive Officer , myUpchar.
"Shunwei sees great opportunities in the local language content sector in India. We are excited to witness that myUpchar has done a great job in serving health-related content in regional languages to the mass market. We strongly believe that Rajat and Manuj will continue their success to build myUpchar into the default destination for the healthcare needs of 500 million vernacular users," said Tuck Lye Foh, CEO and Founding Partner, Shunwei Capital.
myUpchar was founded by Rajat Garg and Manuj Garg on 2016. It is a health information app which offers information on various disciplines like allopathy, ayurveda, and homoeopathy.
(Image – myUpchar)