On January 4, the National Company Law Appellate Tribunal agreed to hear Google Inc's appeal against the Competition Commission of India levying a penalty of Rs 1,337.76 crore for exploiting its dominant position in several markets in the Android mobile device ecosystem.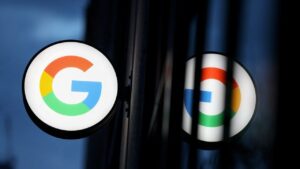 The tribunal has taken into consideration Alphabet owned Google's appeal but did not allow any interim relief yet and further ordered that 10 percent of the penalty amount imposed by the CCI be deposited as a primary measure.
The tribunal has said that the final hearing in this matter should now expected in April. The order passed by the Competition Commission of India in October 2022 had, apart from charging a hefty fine, asked the tech giant to cease and refrain from unfair business practices. The competition regulator also asked Google to amend its conduct within a given time period.
The order made it compulsory for the search engine giant to not force Original Equipment Manufacturers (OEMs) of smart devices to pre-install its own applications or restrain users from un-installing such apps. Moreover, the US-based company was asked not to offer any incentives to OEMs in order to maintain the exclusivity of its search services and promote healthy competition in the market.
The order also commanded Google to let users choose their default search engine during the installation. Google was also asked to let developers of other app stores to distribute their app stores through it's Play Store.