By accident, Netflix released to all users a set of regulations designed to impose restrictions on password sharing.
The streaming platform claimed that the rules, which are currently being evaluated in Chile, Peru, and Costa Rica, were mistakenly published on Wednesday across all of its help center sites, including those located in the United States. However, they have already been removed.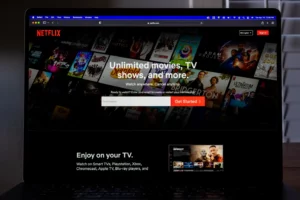 "For a brief time yesterday, a help center article containing information that is only applicable to Chile, Costa Rica, and Peru went live in other countries. We have since updated it."
Over the last year, Netflix has been testing "paid sharing" in the 3 nations, which involves paying for an additional user to use the service who stays away from the account holder's home. The price is $2.99 (£2.44) per month in Costa Rica.
The test needs individuals to share their viewing gadgets, like a TV, smartphone, or tablet, to the wifi in their home, open the Netflix app, and use the streaming service a minimum of about every 31 days in order to verify that a Netflix subscription is not being shared away from the residence where it is enrolled.
Netflix has not yet disclosed how it aims to deal with account sharing internationally, but the test provides the most comprehensive view of what such a strategy may involve.
Account sharing "undermines our long-term ability to invest in and improve Netflix," according to Netflix, which has 230 million users globally.
It claimed that more than 100 million homes shared profiles, and it anticipated implementing paid sharing in additional nations in the first quarter of 2023.
"As we roll out paid sharing, members in many countries will also have the option to pay extra if they want to share Netflix with people they don't live with," the company said.
Netflix said it recognized that restrictions on account sharing would be "a change for members who share their account more broadly".