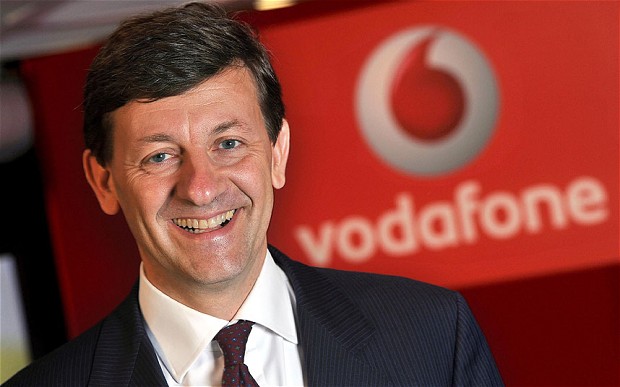 New Delhi, Oct 14 (PTI) : Vodafone Group, the world's second largest mobile operator, today said it is seeing positive changes on ease of doing business in the country and is seeing emergence of a 'New India'.
Vodafone Group CEO Vittorio Colao, who had in September last year stated that doing business in India was "complicated", said he sees positive signs at high levels.
"Do you see new India? Yes we see a New India. I also hear people say it's not fast enough. I say fine but its also a big country. I face same problem in other country. I have site problem in the UK.
"Today one message I can give you is, we are seeing a new India. Is it visible in the every aspect of our business? No, it's not but it's starting to be visible in enough places. If the pace continues, digitisation of the country will happen," he told reporters here.
Asked if it has become easier to do business in India since Prime Minister Narendra Modi-led government took office, he said, "Things are moving and this is positive."
He cited decision on allowing trading and sharing of scarce telecom spectrum as well as "different posture on what was aggressive tax environment" in the past, stating that "things are changing".
"I do see positive signs at very high level," he said adding that changes are occurring at the macro level.
"My strong wish is macro level change start tricking down everyday changes," he said.
Vodafone India Managing Director & CEO Sunil Sood said the government has been far more cooperative on the call drops issue. "We never had that kind of cooperation ever before. That's a big change in attitude."
He added: "The (telecom) minister (Ravi Shankar Prasad) has publically come and spoken on EMF (electromagnetic frequency radiation emanating from telecom towers). No minister has done that ever before. He has publically stated that EMF is myth. That's very positive for us. He has been trying to resolve some of our issue which have plagued us. Both at macro level and ground level there are movements. You cannot say superfast but it is positive."
On the tax issues the group is facing in India, Colao said, "We welcome the recent outcomes of other tax cases. We welcome January position of government with respect to judgement of the courts."
In a major relief to Indian subsidiary of British telecom major, the Bombay High Court last week set aside an order of Income Tax Appellate Tribunal which had ruled that Income Tax had the powers to raise tax demand on the company in a Rs 8,500 crore transfer pricing case.
The transfer pricing case dates back to FY'08 relating to sale of one of its call centres in Ahmedabad in 2007.
The January decision of the government to abide by High Court rulings on transfer pricing issues, he said, "This is consistent with the statements that government has made to follow certain protocol in this type of discussions."
He described as "relatively cordial process" the arbitration on the main Rs 20,000 crore tax dispute, arising out of Vodafone's buying Hong Kong based Hutchison Telecom that included India business.