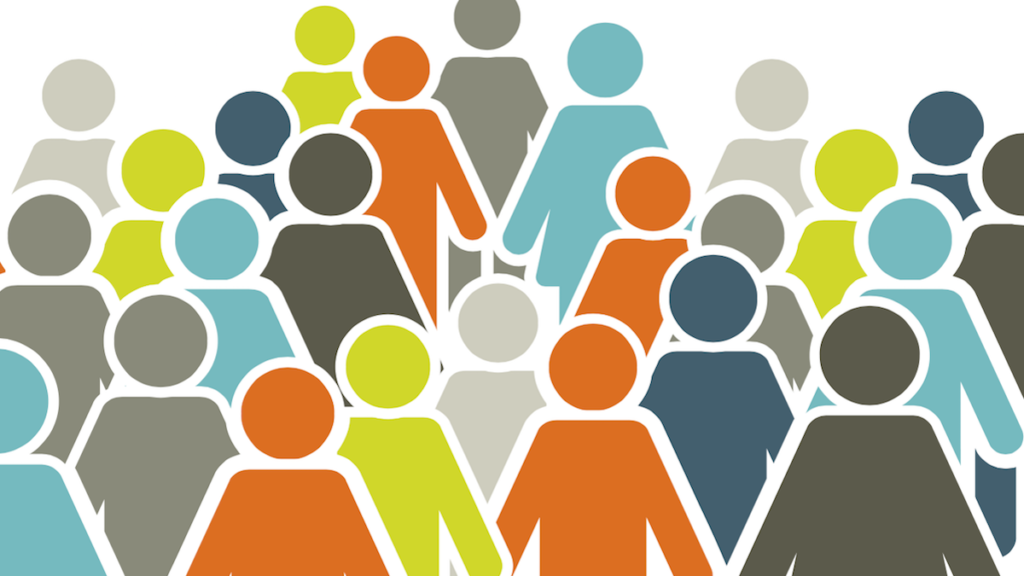 Organizations across the globe are collaborating and fueling dialogue with bright and conscious minds to address pressing challenges that can only be tackled with diverse perspectives. Co-creating solutions and spreading awareness about everything from climate change to malnutrition via crowdsourcing is no longer a novel solution to drive innovation. It is the norm.
Industries are Investing in the Wisdom of the Crowd
Crowdsourcing, which leverages the power of shared interest through online communities, in its various forms (mobile crowdsourcing, crowdfunding, voting, creative outsourcing, conscious crowdsourcing), helps companies, nonprofits, and governments empower people like never before.
An open call to solve problems, crowdsourcing has dramatically changed how companies of all sizes innovate. It is easier and more effective, cheaper and faster to create value with collective problem-solving.
Let's look at how a few major sectors are increasingly turning towards crowdsourced innovation.
BFSI
This sector is littered with instances of crowdsourcing. Technology has transformed the typically traditional ways of banks and financial services, with convenience, personalization, and ease of use driving the change.
For example, KBC, one of the largest banks in Europe, drove employee engagement across its banks in six countries via The Pitch program, which also spawned original ideas to better business.
DBS Bank in Singapore used Facebook to attract younger clients; Société Générale crowdsourced for analyzing data and building predictive models; and Barclays Retail Bank launched Your Bank, an online hub, where users can share suggestions to improve the offerings. Zopa and LendInvest are popular crowdlending (P2P) platforms to raise money to get projects off the ground.
Use cases are aplenty. So, whether its getting new ideas for improving products or services, garnering customer loyalty, controlling risk, maximizing return, or gathering customer insights, the BFSI industry has much to gain from employing crowdsourcing to thrive.
Healthcare
Perhaps, the one sector that will always need collective intelligence for valuable solutions is healthcare. With so many novel technologies (AI, machine learning, digital therapeutics) available, there is a tremendous opportunity out there. Despite the expertise and strict regulations that accompany this field, soliciting ideas and services from the crowd is promising.
An example is CrowdMed.com, which collects knowhow from over 20 medical personnel, helps patients arrive at a more accurate diagnosis with the help of a report they can take to the physician. Then you have the likes of Johnson & Johnson Innovation QuickFire Challenges, a successful global forum for crowdsourcing.
Apart from empowering patients, crowdsourcing can save time and money by helping solve medical issues faster. GE-Healthcare crowdsourced innovative digital solutions for affordable healthcare technology for rural India.
Hackathons are quite popular in this domain, when patients, clinicians, designers, engineers, developers, and others come together over a weekend to solve real-world healthcare issues.
The 2018 Yale hackathon's theme was how AI could enable new practices in medicine, whereas MIT Hacking Medicine aimed to "energize and connect the best minds across the healthcare ecosystem to scale medicine."
Undoubtedly, crowdsourcing has the potential to greatly improve the quality of care at lower costs and better efficiency.
Manufacturing
There are more high-profile examples (P&G, Dell) of crowdsourcing brainpower in manufacturing, which is booming with innovations, than in any other industry. Trying to incorporate new, exciting technologies without access to adequate talent can be daunting when competing to provide better value to all stakeholders.
According to the PwC study, 92% of industrial manufacturing executives believe that "innovation is important to future revenue growth"— a clear call to action this. Crowdsourcing can come up trumps here because it closes the gap between the research and development teams, shortens the time from ideation to getting market ready, mitigates risk, and merges business insight and creativity.
Even the U.S. Defense Advanced Research Projects Agency used crowdsourcing for the Vehicleforge.mil program. An instance of open innovation and competition where users submit ideas online is the Audi Production Award. There is the car 3D printing company, Local Motors, which is pretty synonymous with crowdsourcing.
GE crowdsourced a design for a jet engine bracket that was 84% lighter than any earlier versions. In yet another example, Siemens launched the Mobility IDEA Contest to solve transportation challenges such as disaster response, parking, reducing carbon footprint, and use smart technologies for a better experience.
Once again, these stories are proof that to catalyze change, collective expertise is a must-adopt approach.
Social good
Crowdsourcing gets future change agents to champion a cause, social or environmental, and find impactful solutions. With the ability to provide significant scale and diversity, it enables meaningful and transparent communication between decision-makers and the community.
A favorite of nonprofits, crowdsourcing initiatives are easier with wonderful platforms (OpenIDEO, Crowdrise) available in the market. Standard Bank's Water4Africa Challenge and Dell Social Innovation Challenge, are good examples of crowdsourcing solutions for social change.
Conclusion
Looking at the new trends and digital advances today, crowdsourcing models (crowd collaboration, crowd competition, crowd labor, user-generated content, crowd curation, and crowdfunding) can do so much—from cybersecurity to pharmacology, from advertising to marketing, from traffic to agriculture.
Before latching onto this strategy, companies need to ensure conceptual clarity across, find the right platform or partner, ensure good quality submissions, manage IP and confidential information, and address challenges to culture and talent. Also, Gartner says crowdsourcing will make up "20% of all enterprise application development sourcing initiatives in 2018."
(Disclaimer: This is a guest post submitted on Techstory by Sachin Gupta, CEO & Co-founder of HackerEarth. All the contents and images in the article have been provided to Techstory by the authors of the article. Techstory is not responsible or liable for any content in this article.)
Image Credit: Medium.com
Comments
comments