In this ever-changing technology era we see new tech being developed and popularized in just about every aspect of our lives. But generally speaking, casinos is a very traditional form of entertainment and a lot of the games we see today are almost identical to how they were back in the day. But just like every other aspect of our lives, casinos have seen massive developments throughout the past few years with the technology of online slots, live casinos and lots more – and this is just the beginning. We were wondering: What's next? What is the future of online casinos? We asked Indiafreespins.com, a site widely known for their knowledge in the industry, and this is what they told us:
Virtual Reality Casinos
With live casinos being released a few years back we've recently seen a massive surge in popularity surrounding this form of gambling, especially in europe. What this tells game developers is that people want to experience the casino atmosphere without actually being there in person, and what better way to do this than virtual reality casinos? Being able to enjoy your favorite game along with the casino atmosphere that so many love – all from your living room. NetEnt is one of the providers that have thrown themselves into the world of virtual reality development, and a great example of this is their Gonzo's Quest VR game.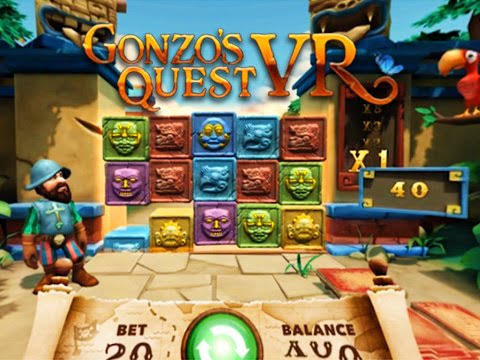 Combining games and casinos
Another term that's been thrown a lot in the casino industry recently is "gamification", which is the application of game-design elements and game principles to non-game contexts. Developers are trying to combine the thrill of gambling with the enjoyable nature of video games, by adding features such as levels, missions, achievements and much more to their new games. This is one of the most promising developments we see coming to online casinos this year as there's already some very promising sites implementing this, such as Quickspin Casinos very own feature "Achievements".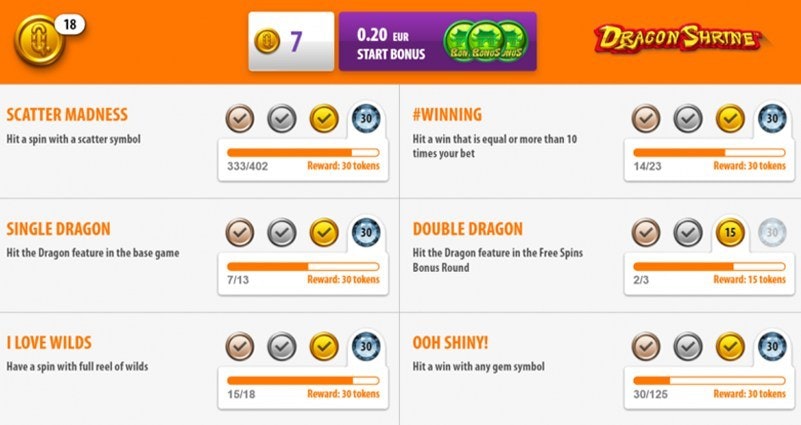 Blockchain & cryptocurrency technology
Unless you have been living under a rock for the past few years, you've probably heard about cryptocurrencies such as Bitcoin. Bitcoin hit the world like a storm when it's value skyrocketed back in late-2017, peaking at almost $20,000 per bitcoin. Bitcoin is a cryptocurrency, a virtual currency made possible by the technology of blockchain.
While this all might just seem like another trend, there's a lot of benefits that the technology brings to online casinos. Currently, most casinos have to be verified by third party verifiers to make sure that they operate fairly and legitimately. This is all quite a tedious process, and as the process is controlled by people, there's always a slight risk for errors being made. This is something that the blockchain technology could potentially solve by offering a completely transparent way for players to verify the games legitimacy themselves – without having to rely on third party verifiers or anyone else.
A more obvious way that the blockchain technology can help casinos is by allowing people to play using their cryptocurrencies, something that a lot of players appreciate. There's even casinos offering Bitcoin casino bonuses, and we expect to see a lot more casinos starting to offer these types of bonuses in the coming years.
Some last thoughts
Indiafreespins tells us that these are just some of the developments they see coming to the world of online casinos in the coming year, and that we have an exciting time ahead of us. As online casinos & lotteries in India are still on the up and up, we expect a lot of the major game developers to start developing specifically for the Indian market. Here's to hoping we get to see a lot of fun, new features!
Comments
comments