New Zealand could possibly launch its own digital currency, seeing opportunity for payments innovation. The country's central bank has had its officials announce on Thursday that the project, if given headway, might boost innovation in its payments system.
Seeking Public Opinions
The Reserve Bank of New Zealand (RBNZ) sought public opinions on proposals regarding the future of money in the nation. One of these proposals spoke of digital currency, and this comes at a time when the use of hard cash is on the decline. RBNZ Assistant Governor Christian Hawkesby has said that if a digital currency is introduced, and endorsed by the Central Bank, it would come to be at par with cash in terms of features and benefit, and would work alongside cash and "private money" in commercial accounts.
Stats to support the proposal show that the use of cash fell to 19 percent of household transactions in the country 2019, as compared to 30 percent in 2007. It is also asserted that people have increasingly been opting for digital wallets and phone-based payment gateways. Apple Pay was cited as one of the examples of the same, by the RBNZ itself.
Declining Use, Acceptance, and Availability
In its proposal, the Reserve Bank says that the "use, acceptance, and availability" of cash in New Zealand is on the decline, thanks to innovations in private money, dubbed stablecoins. A stablecoin refers to a cryptocurrency that is backed by conventional assets and pegged to the currency issued by Central Banks.
This, the RBNZ says, is further pushing it to consider its own Central Bank Digital Currency (CBDC). It adds that a "well-designed stablecoin" could allow for additional benefits like increased competition arising from enhanced consumer choice. That is, provided the digital currency doesn't "monopolize" the law, or affect the RBNZ's capacity to influence interest rates in the country.
Pros and Cons
This comes even as the central banks in many countries are assessing the pros and cons of centralized digital currency. Federal Reserve Chairperson Jerome Powell has said that the US central bank's report pertaining to the possibility of a digital dollar is due soon, adding that working with Congress on developing such a digital asset would be "ideal."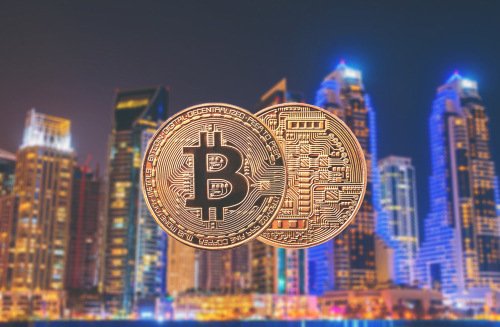 Earlier this year, El Salvador had become the first country to accept Bitcoin as a legal tender, even as many other countries continue to explore digital currency that is linked to a legal tender.
Source: Business Insider