As a part of the tech in Techstory, we bring you the latest in the technology from around the world under "TECH THIS WEEK!" every Sunday! This week we saw that researchers are developing a new stretchy touch screen panel that is going to replace existing gaming input devices and Microsoft's plans to launch its IFTTT competitor Flow on Android. We also saw Google gearing up for Android Wear 2.0 by killing off its Together watch face and Elon Musk working on a roof made of solar panels. In case, if you've missed any of those, along with Niantic's latest message to permanently ban players who cheat in Pokemon Go, don't worry just keep reading !
Researchers Are Developing A Soft, Stretchy Touch Screen Panel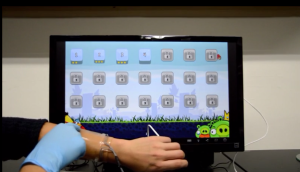 Gaming with mice and keyboard or controller is one thing, but what about using a soft, stretchy touch panel? Wouldn't that look and feel pretty bizarre?
Researchers have been hard at work on developing a special, highly stretchable touchpad that can be utilized to play games and write words. It's very impressive, made of hydrogel and a network of hydrophilic polymers that allow the panel to stretch beyond normal limits. This was achieved using a polyacrylamide hydrogel with lithium chloride salts that help the hydrogel retain water.
During tests, the touchpad was able to operate normally when stretched to more than 1000% its normal area, though after 100 cycles resistance was increased only slightly. This is an extremely impressive breakthrough, and the applications are obvious, especially when it comes to medical devices and even improving portable gameplay in the future.
Source: engadget
Google Killing Off 'Together' On Sept. 30, Making Way For Android Wear 2.0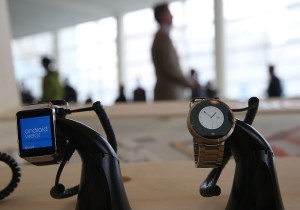 Google is going to shut down the Together watch face for Android Wear on Sept. 30, and it's largely because of the upcoming 2.0 update.
The news came out as an embedded notification when version 1.5.0.308 started to roll out, bidding adieu to the app.
Even though Together is going away at the end of next month, some of its features are going to remain, including a couple of fan favorites, which the announcement listed down.
"With the release of Android Wear 2.0, many of the best features of Together will be integrated directly into the platform so you can connect with more people using your favorite messaging services. In addition to emoji, you'll be able to use Smart Reply, keyboard or handwriting on the watch screen," Google says, according to Android Police.
Just to be clear, the reason why the popular watch face is going to disappear is because of the similar offerings that Android Wear 2.0 has in store, making it more or less obsolete.
For those who aren't that familiar with Together, it's an app that connects users with their friends and family who also have it installed, allowing them to send emojis, stickers, doodles and photos and even share activities to one another.
As for the exact release date of the Android Wear update, it's still unclear, and this is probably not a strong indication of an Oct. 1 release. Google only says that it's slated to arrive sometime this fall, and other than that, details are sparse at best, not to mention that there's only two Developer Previews to date. In other words, anyone's guess is as good as everyone else's at this point.
The Mountain View-based company also explained that the 2.0 update will have to go through four milestones and a near-final stage before officially hitting supported smartwatches everywhere.
To make matters worse, owners of Android Wear watches that aren't compatible with 2.0 such as the first-generation Moto 360 probably won't be able to use Together anymore beyond Sept. 30 too. That means they're basically going to miss out on the replacement features and lose the current ones too, but there's a small possibility that Google has something up its sleeve for them, or else there might be heck to pay.
What do you think of Together saying good-bye in couple of weeks' time? Feel free to hit us up in the comments section below and let us know.
Source: techtimes
Niantic to Permanently Ban Pokemon Go Cheaters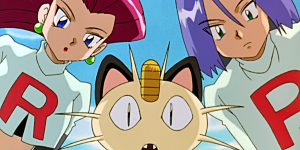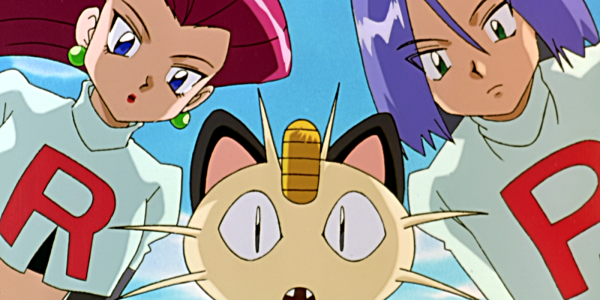 Niantic, the developer behind the popular augmented reality mobile game Pokémon Go, will now hand out permanent bans to players caught violating its terms of service, the company announced. Reports of the developer doling out bans to players caught violating the game's terms of service, including those who use bot programs, mods or GPS location hacks, have already started to emerge.
Earlier this month, Niantic Chief Executive Officer John Hanke shed some light on the team's decision to cut off access to third-party tracking tools and services, saying they were taking up a significant amount of the game's services. He also said these services hindered the app's international rollout as well.
Easy to see, then, that Niantic is trying to close any loopholes and is determined to bring down the perma-ban hammer on anyone who tries to cheat. The reason for this strictness is to provide a "fair, fun and legitimate game experience for everyone" according to Niantic. The developer plans to continue optimizing both the quality of gameplay but also the anti-cheat system.
Your account was permanently terminated for violations of the Pokémon GO Terms of Service. This includes, but is not limited to: falsifying your location, using emulators, modified or unofficial software and/or accessing Pokémon GO clients or backends in an unauthorized manner including through the use of third party software.
The above quote means that if you are caught using anything other than the game itself to catch various Pokemon, you will be permanently banned. This includes services such as PokeVision and others which were created to help users bypass the issues that accompanied the tracker that was eventually removed due to being plagued with issues.
Source: techstory
Elon Musk Is Working On A Roof Made Of Solar Panels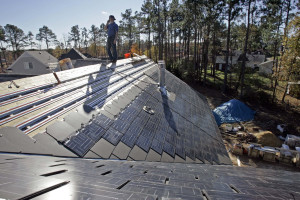 Elon Musk's fondness for ambitious, out-of-left-field ideas isn't restricted to electric cars or rockets. During SolarCity's latest earnings call, the entrepreneur revealed that his energy-focused company is developing a "solar roof" — not a roof with solar panels on it, a roof made out of solar cells.
As Musk explains, people install millions of new roofs every year. Why not have them embrace solar power when they look for a replacement? Homeowners with old roofs tend not to install solar panels, since they know they'll have to rip everything off before long.
The exec isn't shedding light on how this solar roof will function, although he notes that buyers will get to customize their design. That's rather important given the sheer variety of housing on the market, but it also suggests that you won't just get a patch of solar shingles (like those above) and call it a day. Just when you'll see it isn't clear.
SolarCity's Peter Rive says the company only started talking about roofing "a couple of weeks ago," but it's also going to be a key part of a ramp-up in production around the second quarter of 2017. In other words, you may get more details when SolarCity has finished merging with Tesla.
Source: engadget
Comments
comments