Techstory brings you this week's top stories which you might have missed! So start your Sunday by updating your knowledge with these top news that happened this week across the globe! And Yes it'll take just a few minutes to go through this! Get Wisdomatic!
This week Hugo Barra left Xiaomi to join Facebook, Kevin Scott joined Microsoft, NowFloats raised funding, Cisco acquired AppDynamics for whopping $3.7 billion, All this and more!
Hugo Barra Joins Facebook, to Lead Oculus after Leaving Xiaomi
Just a few days after leaving Xiaomi, Hugo Barra has joined Facebook to lead Oculus. He has been appointed as VP of virtual reality.
Mark Zuckerberg, CEO, Founder of Facebook said, "I'm excited that Hugo Barra is joining Facebook to lead all of our virtual reality efforts, including our Oculus team. Hugo's in China right now, so here we are together in VR. It seems fitting.
Zuckerberg stated in a post, "I've known Hugo for a long time, starting when he helped develop the Android operating system, to the last few years he's worked at Xiaomi in Beijing bringing innovative devices to millions of people."
LinkedIn's Kevin Scott Appointed As CTO Of Microsoft
LinkedIn's Sr. Vice President of Engineering and Operations, Kevin Scott, joined Microsoft today as the new Chief Technology Officer. Microsoft had acquired LinkedIn back in June 2016 and this move comes as an expansion of Scott's new role at LinkedIn as senior vice president of Infrastructure. As Microsoft's CTO, Scott will be reporting directly under its CEO Satya Nadella and will be driving strategic, cross-company initiatives to maximize Microsoft's impact with members and customers.
NowFloats Raises $10mn Series B funding from Iron Pillar and IIFL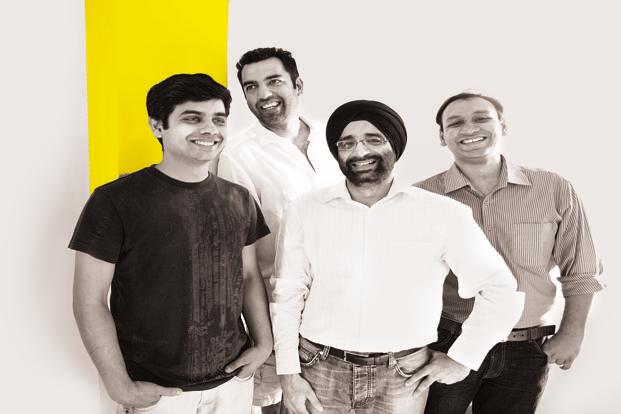 NowFloats, a discovery platform which helps businesses get online and find more customers using proprietary auto-SEO technology, has closed a Series B funding of $10 Million via Iron Pillar and IIFL (Seed Ventures Fund I & Cash Opportunities Fund), along with Blume Ventures & Omidyar Network, who had invested in Series A as well.
The company plans to invest this capital primarily on Customer Support & Engagement and on increasing the value proposition of the technology provided to SMEs.
Uber Appoints Pradeep Parameswaran to Head Central Operations
Uber India has appointed Pradeep Parameswaran, former CEO of cable firm DEN Networks, as the head of central operations as the cab hailing giant further builds a country team against its city-led approach globally as per the report by ET.
An Uber India spokesperson confirmed the development when contacted by ET. "We are excited to have Pradeep Parameswaran join Uber India as the head of central operations. Pradeep is passionate about technology-led transformation and brings a wealth of experience having worked for companies across the technology value chain," said the spokesperson in an emailed statement.
Infosys Invests $62mn in Startups Covering IoT, Automation & Drones
Second-largest Indian IT services company Infosys has invested a little over $62 million from its $500 million innovation fund in startups covering areas like IoT, automation and drones as per ET report.
"The startup world is incredibly exciting. We have been investing in companies there. We have been bringing these companies to our clients and that rate at which we bring these companies to clients is just exploding. So that's very exciting," Infosys CEO Vishal Sikka told PTI.
Cisco Acquires AppDynamics for Whopping $3.7bn
Cisco Systems Inc has agreed to buy AppDynamics, a US technology firm founded by Indian-born Jyoti Bansal, for $3.7 billion as per the report Business Standard.
"Applications have become the lifeblood of a company's success. Keeping those apps running and performing well has never been more important," said Rowan Trollope, Cisco senior vice president and general manager of Cisco's Internet of Things and Applications Business Group.
"Unfortunately, that job has only gotten harder, as IT departments and developers struggle with a tangled web of disconnected, complex data that's hard to understand," Trollope said. Bansal, who had received his BS degree in Computer Science from the Indian Institute of Technology Delhi, is a Silicon Valley leader and entrepreneur.
Comments
comments