As a part of the tech in Techstory, we bring you the latest in the technology from around the world under "TECH THIS WEEK!" every Sunday! This week we saw Samsung admitting to defects caused by Galaxy Note 7 and Apple joining Google, Microsoft and Amazon in the race to Artificial Intelligence. We also saw Apple's new update to find your airpods if it goes missing and Samsung's sneak peak of Galaxy 8 phones. In case if you've missed any of those, along with the news about Nokia's MIKA, don't worry keep reading !
Samsung Admits Battery Defects Caused Galaxy Note 7 Fires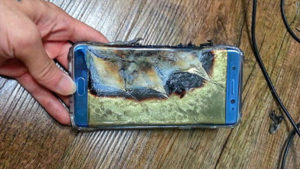 Following several months of in-depth investigations, Samsung Electronics today announced the cause of the Note7 incidents and measures to prevent a recurrence during a press conference held in Seoul, Korea.
DJ Koh, President of Mobile Communications Business, Samsung Electronics, shared detailed results of the investigation and expressed his sincere apology and gratitude to Galaxy Note7 customers, mobile operators, retail and distribution partners and business partners for their patience and continued support.
Based on what the company learned from the investigation, Samsung implemented a broad range of internal quality and safety processes to further enhance product safety including additional protocols such as the multi-layer safety measures and 8-Point Battery Safety Check.
The South Korean tech giant tested 200,000 Note 7 smartphones and 30,000 batteries after excluding other possibilities. The electric current or changes in the current in relation to software, iris-scanner, USB Type-C, and water- and dust-proof back covers showed that they were not linked to the fire, Koh said.
Apple Makes Sure You No Longer Have to Worry Losing Your Airpods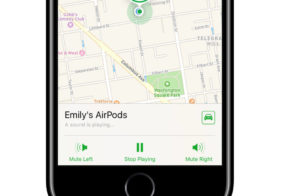 Apple announced a feature that uses the earphones' wireless technology to track their whereabouts when you inevitably misplace the tiny things. It's integrated into the Find My iPhone app in iOS 10.3.
The headline feature of iOS 10.3 is 'Find My AirPods', an addition to the stock Find My iPhone app that will allow users to quickly find misplaced AirPods. Find My AirPods displays the location of AirPods based on the last place they were in Bluetooth range. From the Find My iPhone app, it's then possible to play a sound effect on both AirPods and mute each one individually after it's been found.
According to Apple, the 'Play Sound' option "emits a noise from the AirPods that reaches a high volume after a few seconds", and the company recommends removing the AirPods from your ears before attempting to test the functionality Macstories stated in a report.
Because the headphones aren't connected to the internet, the tracker can only locate them in real-time if they are in range of one of your bluetooth-enabled devices that's also logged into your iCloud account. If they're not nearby, the app will display where they were last paired with one of your iOS devices. Similarly, if your AirPods are dead or inside the charging case, the app will display where they were last connected to one of your devices.
Nokia launches MIKA ; Digital Assistant for Engineers and Telecom Operators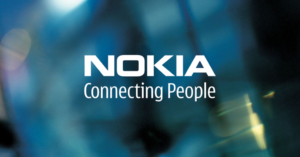 Nokia has created a customized 'digital assistant' that will improve telecom operators' efficiency by providing engineers faster access to critical information.
'MIKA' – powered by the Nokia AVA cognitive services platform and underpinned by Nokia's services expertise – will provide voice-dictated automated assistance to reduce time spent searching information resources, enabling operators to focus on key business tasks without being distracted by the complexities of multi-technology network environments.
"MIKA combines augmented intelligence with automated learning to provide access to an extensive range of tools, documents and data sources. These include the Nokia AVA knowledge library, a repository of best practice gathered from Nokia projects around the world," it said in the release.
Nokia also introduced Predictive Repair, a service that will enable operators to reduce costs and improve network quality by moving away from break-fix approaches to hardware maintenance. This care service can predict hardware failures and recommend replacements up to 14 days in advance, with up to 95 percent accuracy. These recommendations will allow operators to improve efficiency by avoiding unnecessary site visits, wasted operations efforts, excessive inventory, and false 'No Fault Found' returns.
Samsung Galaxy S8 Set to Release on March 29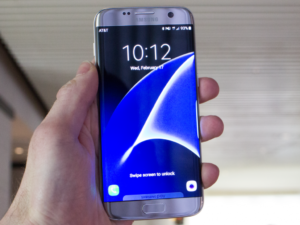 Samsung is preparing to unveil a pair of Galaxy S8 smartphones significantly different from past models, according to someone familiar with the company's plans. Because they lack the traditional navigation buttons found on handsets in this line's first seven years, they will both feature displays even larger than Samsung's traditionally oversized second-half flagship, the Galaxy Note.
The two models, again confirmed to be both featuring dual-edge panels, will measure in at 5.8- and 6.2-inches respectively, while their aspect ratio, much like LG, is moving away from the standard 16:9 to a wider 18.5:9. Keeping overall dimensions similar to the two S7s, however, the batteries will reportedly be 3000mAh and 3500mAh respectively.
Apple Set to Partner with Google, Facebook, Amazon
Apple Inc. is set to join the Partnership on AI, an artificial intelligence research group that includes Amazon.com Inc., Alphabet Inc.'s Google, Facebook Inc. and Microsoft Corp.
According to the homepage of Partnership on AI, it has three main goals- These are to support research and recommend best AI practices in areas ranging from ethics and privacy to transparency; to advance public understanding and awareness of AI and its potential benefits and costs; and to provide a regular, structured platform for AI researchers and key stakeholders to communicate directly and openly with each other about relevant issues.
Partnership on AI, a non-profit organization, has pledged to work to advance public understanding of AI and formulate best practices on the challenges and opportunities within the field.
Joining the Partnership would be the latest indication Apple is becoming less secretive. In December the company published its first paper on AI, a sign it was ready to start sharing some of its research.
For regular updates on Tech, check out Techstory's Technology Space!
Comments
comments