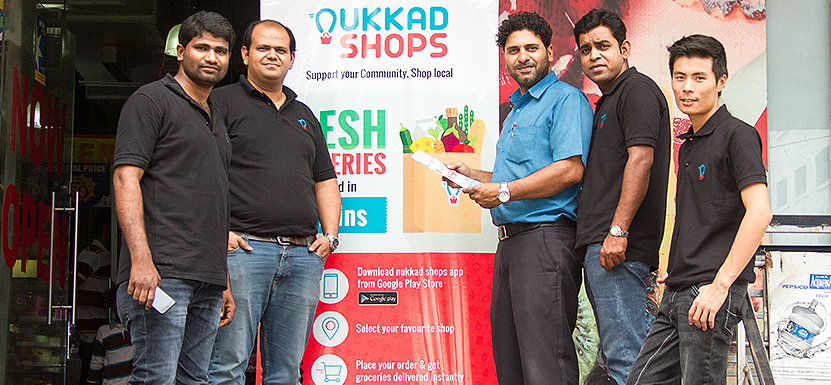 8 March, 2016, Hyderabad: In its recent round of funding, Hyderabad based hyperlocal online firm Nukkad Shops has raised US $1 million funding from Purple Talk Inc. The company ventured into the market in 2015 and since then, it has been constantly focusing on promoting its business across the city.
Nukkad Shops is a joint venture of Vivek Shukla, Lipok Imsong and Ravi Korukonda and it helps neighbourhood mom-and-pop retail stores take their businesses online. With the help of its app, users can access their neighbouring shop that falls within the range of 2 km.
Vivek Shukla, Co-Founder and Vice-President (delivery), Nukkad Shops, said,  "The neighbourhood grocery shops are often low-tech and pretty unorganised. Nukkad Shops aims to provide hi-tech weaponry to them to fight back against the well-funded megaliths that the mobile grocery giants are becoming."
All the retailers associated with Nukkad Shops have Point-Of-Sales based model. Its app is equipped with facilities such as an in-built thermal printer, barcode scanner and a cash drawer. It is available for both android as well as iOS mobile devices. This process helps the retailers to digitise their inventory and hence, making it accessible to all the customers.