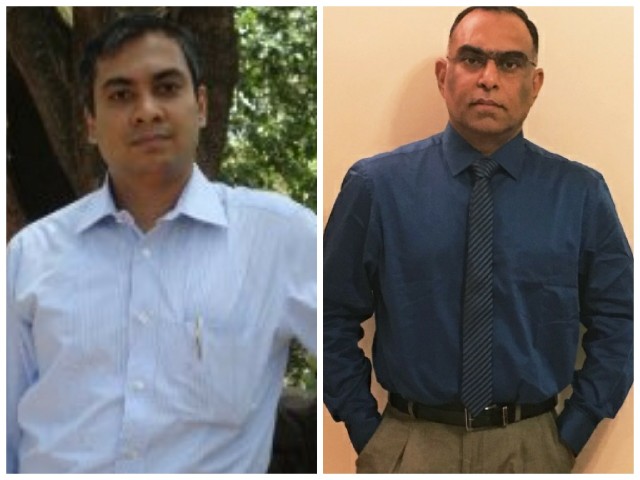 18 August 2017, India:
Bangalore-based ride-hailing platform Ola has appointed Harish Abhichandani as chief financial officer (CFO), and Ganesh Subramanian as vice president of the human resource department.
The position of CFO was vacant since Rajiv Bansal quit the company in February 2017. Abhichandani served Flipkart as CFO before joining Ola. He has worked with Tata Communications and has an experience of over 25 years in the industry. Ganesh too has an experience of over 20 years and has previously worked with Unilever.
Related read- Uber's Cultural Change Recommendations, Why Your Every Startup Must Follow It
One of India's ace cab-hailing company Ola raised Rs. 232 Crores from the existing investors a couple of weeks ago. The Company is all set to raise a whopping $400 Million funding from the Chinese internet giant Tencent Holdings. Ola has been raising a few 'top-up' funding. It raised $50 million from Tekne Capital Management in mid-June, $100 Million from Falcon Edge Capital and Ratan Tata's RNT Capital Advisers in May 2017. Ola raised much needed $330 Million in February 2017. It previously raised around $500 Million back in 2015 from Singapore's sovereign wealth fund GIC, China's largest taxi aggregator Didi Chuxing and Scottish investment fund Baillie Gifford. Last week, Ola invested Rs. 100 crores in its car leasing business Ola Fleet. The SoftBank-backed Ola had invested Rs 50 crore in the unit in February this year.
Meanwhile, Ola's fierce rival Uber has been facing some issues to select a new Head to lead the company. Months after Kalanick resigned, Uber is unable to pin point to one person to lead the Uber out of the chaos and bring back on the path of success.
Ola, previously know as OlaCabs was founded on 3 December 2010 by Bhavish Aggarwal, currently CEO, and Ankit Bhati. As of 2017, the company has expanded to a network of more than 600,000 vehicles across 110 cities. (Image- LinkedIn Profiles)
Also read- Ola Set to Raise $400 Million Funding from Chinese Internet Giant Tencent Holdings
Comments
comments