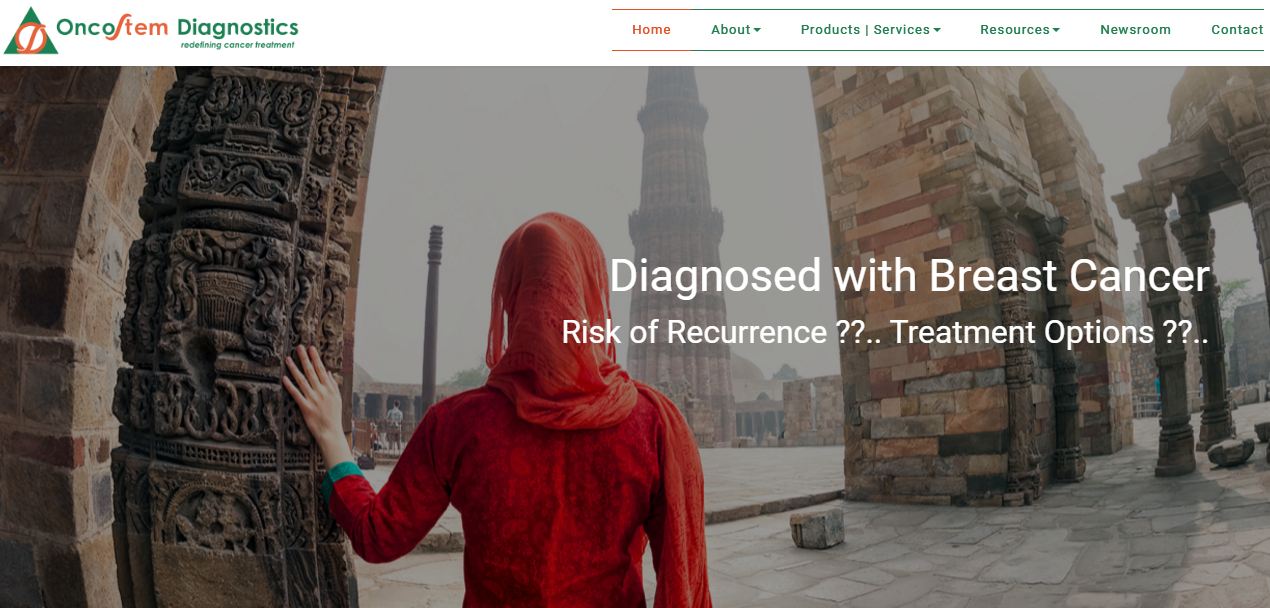 06 September 2017, India:
Bengaluru-based oncology-focused startup OncoStem Diagnostics has raised $6 million from venture capital firm Sequoia Capital India Advisors as per the report by The Mint. The round also saw the participation of existing investor Artiman Ventures.
OncoStem is focused on personalized cancer treatment planning through the development of tests that try to effectively predict the chance of cancer recurrence in patients. The company will utilize the fresh funds to deepen its R&D efforts, develop effective tests for oral, brain and colon cancer, and automate these tests.
OncoStem plans to expand its presence in India and introduce the test in new markets in Asia as well as Europe, Dr. Manjiri Bakre said. "We want to expand sales and marketing in Asian countries. We have shortlisted six countries. We also want to set up a lab in Singapore and expand R&D here. We are also working on oral, colon and brain cancer. We want to automate the test end-to-end. The cost of our test is one-fifth as compared to the west," she said.
Related read- Zomato To Become A Unicorn Soon; Fundraising Talks With Alibaba & Alipay
Anjana Sasidharan, Principal, Sequoia Capital, said: "OncoStem is filling a critical need gap and helping spare thousands of cancer patients from severe chemotherapy, the associated toxic effects and the costs. The technology and pricing can fundamentally change patient access to such cutting-edge tests, which have been prohibitively expensive in most markets so far. Also, the biomarkers discovered through OncoStem's predictive analysis of cancer recurrence will help pharma companies in developing new targeted drugs."
OncoStem was founded in 2011 by Dr. Manjiri Bakre with a mission of developing and delivering innovative, cost-effective and reliable tests for personalized cancer treatment planning, It is a visionary Oncology Diagnostics company that is working to develop multi-marker prognostic and predictive tests to help revolutionize cancer treatment. OncoStem takes a unique approach to predicting cancer recurrence based on the molecular fingerprint of the tumor using Proteomics and Genomics based platforms and deep scientific knowledge.
Comments
comments