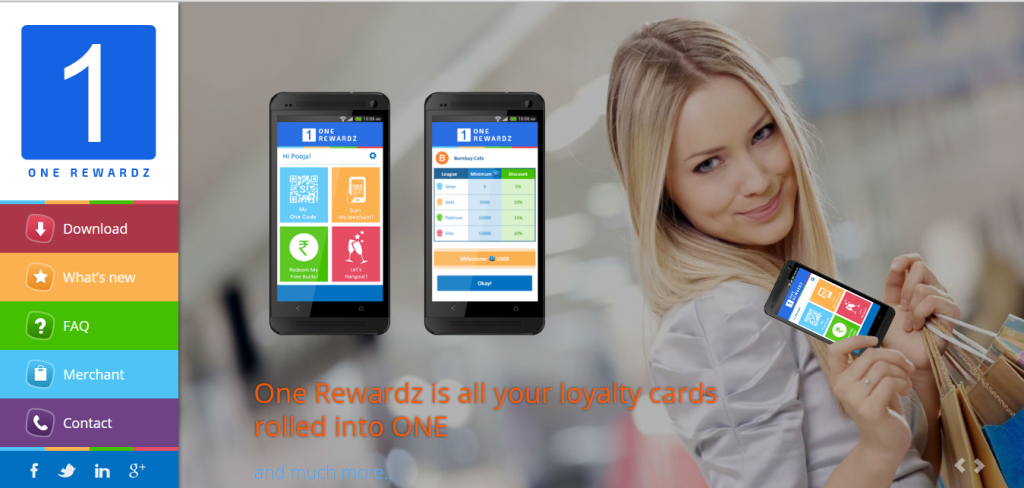 According to a TRRAIN (Trust for Retailers and Retail Associates of India)report published in 2015, the overall loyalty spend in the country is a little over Rs 2,000 crore annually at present and is growing at the rate of 10 per cent. Currently, there are 500 loyalty programmes being run by various 'B2C' retailers and brands. There are two crore active users out of five crore, who have enrolled themselves for various loyalty programmes. The adoption and use of these programmes are very limited as the nature of these programs are still offline and conditioned to technology integration of SMS updates. There is a huge scope for digitizing these programs and using them as central engagement tools, rather than just another customer touch point. These programs can be integrated with various other touch points and functions at several layers.
Moreover, most of the loyalty management solutions run at the brand's backend. There is seldom any direct communication between the consumer and brand. ONE REWARDZ, a rewards Network, has created a platform that serves as a bridge between brands and consumers, bringing various engagement functions under one umbrella.
All about ONE REWARDZ! 
One Rewardz (formerly known as Sqy! Rewards and wholly owned product of First Quadrant Solutions Private Limited) is a customer engagement program that serves as an interactive,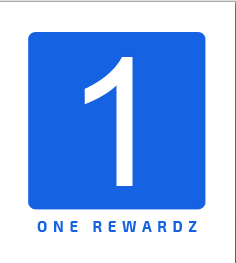 analytics driven, customizable customer loyalty management platform for retailers and brands. It provides an integrated mobile platform for end consumers to interact with various brands, eliminating the need of carrying physical loyalty cards. The platform is a feedback based solution that helps brands incentivize offline as well as online interactions with their customers. The real-time analytics solution analyzes customer feedback and interactions on the platform, generating insights that can significantly contribute in making timely business decisions.
The Company was co-founded in 2014 by – Ashwin Meshram and Sunpreet Singh Bindra. Ashwin is an entrepreneur with passion for analytics driven technology businesses. As the CEO of One Rewardz, he spearheads strategy and product design with intent to provide effective, analytics-driven customer loyalty solution by mapping consumer lifestyle and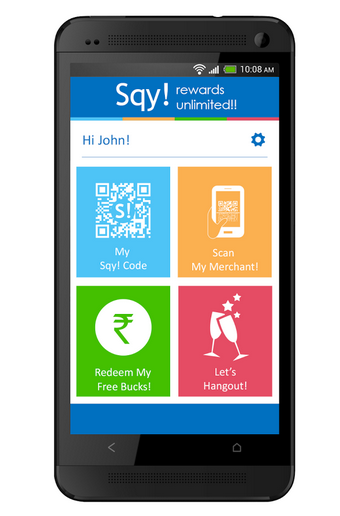 aggregating their rewards & interactions across all Retail and F&B brands. Prior to One Rewardz, Ashwin headed Indian arm of US-based management consulting firm Spinnaker LLC and presently serves as 'The Director'. He successfully has led several Business Engineering and Analytics initiatives for leading financial services companies of the world. Ashwin is a 2006 batch IIT-Bombay alumnus.
Sunpreet is an ex- investment banker with a background in finance and management consulting. He has worked with organizations such as Avalon Global Research and Tech Mahindra. At One Rewardz, Sunpreet leads strategy development, execution and client relations. He is also an integral part of product strategy. Sunpreet is a B-Tech graduate in Electronics and Telecommunications and has completed his Executive Program in Applied Finances from IIM-Calcutta.
Talking with Techstory about 'what inspired them to start this venture?', Ashwin says that he observed that 'how sharing feedback with brands and receiving response from them was a rare occurrence'. "We realized there was a significant gap in consistent and quality communication between brands and consumers. One of the reasons was absence of an integrated, easy to use and multi-featured platform. This prompted us to come up with One Rewardz where brands can communicate with their customers 24×7 in real-time on a personalized basis. It enables brands to respond quickly to consumers' feedback and act accordingly" Ashwin explains.
One Rewardz was founded with the vision to provide an integrated technology platform where brands can engage with their customers and draw insights from the engagement that can help in growing the business. One of the customer touch points that has been in the Indian market, but not fully explored, is loyalty programs. Today, brands have loyalty programs which are just transactional in nature. The idea of loyalty programs has shifted from being customer gratification to just another sales generation tool. One Rewardz aims at maximizing the potential of this customer touch point, by turning loyalty programs into customer engagement tools that are critical to the core business of brands. It is exploring the options to partner with every B2C brand that wants one integrated platform that can be used to engage with customers in multiple ways.  Currently, it is associated with brands in Retail, Entertainment & Food & Beverage sector.
Rewards with ONE REWARDZ!
By becoming a part of the One Rewardz network, brands are provided uninterrupted connectivity with consumers and this helps them in boosting in-store and online interactions.
The platform runs brand's customer loyalty program, encourages customer feedback and provides detailed real-time analytics on its customers. Brands can create customer segmentations and decide what rewards to give to different customer groups. It also gives insights on customer spending patterns at an aggregated as well as individual customer level to brands.
It provides a platform to promote special offers & deals directly to consumers through image & video notifications and leverage social media for targeted marketing. It streamlines all the notifications on one platform rather than sending multiple messages.
Geo-fencing feature helps brands in increasing store walk-ins and thereby increasing probability of sale. It provides an effective platform to run cross-branded offers.
Analytics is usually a back-end function that analyzes consumer data over a period of time. The insights drawn from the analysis should be useful for making key business decisions. The critical part here is 'how effectively the business insights are drawn from the data and validity of these insights'. One Rewardz provides a real-time analytics dashboard that provides insights as and when they occur, significantly increasing its effectiveness on business.

On the consumer end, they get access to all rewards at one place which can be viewed at any time, any place. Eliminating the need of carrying physical loyalty cards, One Rewardz provides a cohesive mobile platform to end consumers to interact with different brands.
All required information about customer's favourite brands, on-going offers and deals and their existing loyalty points are available at One Rewardz and accessible right on their mobile phones. It proves to be a one-stop destination for interacting with their preferred brands.
One Rewardz geo-fencing feature enables consumers to avail offers from their brand stores closest to them, while reminding them of the loyalty points they can redeem.
Challenges, Growth and Expectations!
One Rewardz was primarily launched only as a mobile app. But, after conducting a pilot, the firm realised that a part of their audience in the tier-2 and tier-3 markets of India still don't own a smartphone. Thus, it launched another method where consumers without a smartphone could access the services simply by registering with their phone numbers and receive notifications through SMS. However, with the increasing penetration of internet and availability of affordable smartphones, it is witnessing consistent increase in adoption of mobile app.
Brands are realizing the importance of constant and consistent connectivity with consumers. Feedback driven communication is of prime importance for customer retention and hence brands have been receptive towards adopting the platform. They are witnessing immediate positive changes as well as long term benefits of joining the network.
Currently, One Rewardz's team consists of 25 and plans are rolled out to expand the team size in the near future. One Rewardz is currently active in Mumbai and plans to expand operations into Delhi and Bangalore. One Rewardz is seed funded currently by private investors. We are looking at raising Series A in the next quarter.
The Company aims to touch every aspect of a consumer's lifestyle and bring every interaction with the brands on one single platform. The platform is scalable and customizable to integrate various engagement functions a brand wants to conduct to interact with its customers. One Rewardz seeks to be the "engagement partner" for every B2C brand and a "one-stop destination" for all consumers wanting to interact with multiple brands!
 You can download One Rewardz's mobile app here for Android!