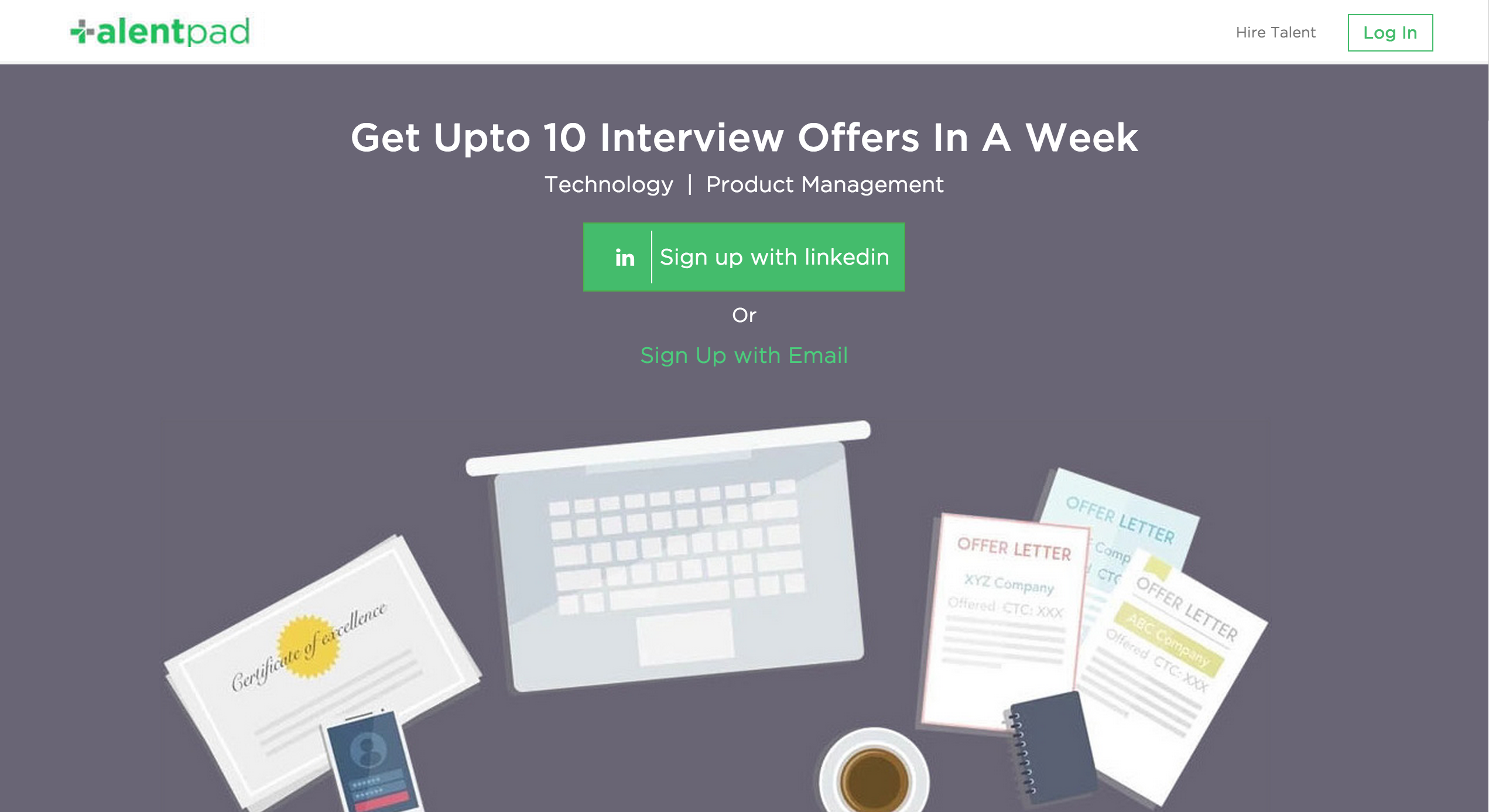 It is quite clear by now that when it comes to recruitment in India in the current situation, the demand is more than the supply is. Companies are struggling to find good candidates and are at constant tussle to hire the best of talent. In spite of this, when you ask talented candidates looking for a job, most of them tell you that they are struggling to find the right kind of job. Surely there is a gap somewhere and this problem is going unnoticed.
We spoke to Mayank Jain, CEO of TalentPad about the problem that the recruitment industry is facing and how team TalentPad is addressing this problem.
The Problem Recruiter Faces
Recruiters today are spending a lot of money on hiring a single candidate. Even after spending so much money, the conversion rate of how many people are selected for the interview and how many people actually get the job is really low. The big job sites in India are more like directories of CVs which are not authenticated and therefore are failing to bridge this gap between demand and supply. What recruiters really want to look at is 10 most relevant profiles of candidates who would like to join the company. Recruiters today are surely facing the problem of spotting the right talent even after spending so much money on the process.
The Problem Candidates Face
When it comes to finding jobs, the problems faced by job seekers haven't changed for a long time. Finding the job that matches your skills, knowing more about the job profile before applying for the job, transparency in the recruitment process once you apply for the job – a little has changed in these areas for the job seeker. The end result is good candidates either spend a number of months looking for their perfect job or compromise on a job that they might not feel is the perfect job for them.
The TalentPad Solution
Internet Industry in India is moving to a 2.0 era where the new companies are trying to set up better processes and create better value than what internet companies were doing earlier in the so called Internet 1.0 era.Aspiring Minds, Mykindofjob (for job seekers looking to work from home or for part time options), MyFirstCampus (India's first Startup specific Job Portal), HackerRank (hackers come to solve interesting coding challenges and companies use the product to find out the best skilled aspirant), Hiree (earlier MyNoticePeriod is a job portal for candidates who are already on notice period) CoCubes (online assessment and hiring platform for college students ) are some of the other companies working in this space.
On similar lines TalentPad is trying to create a marketplace 2.0 for recruiters and job seekers. Their concept is based on the principle of auctioning high quality talent to the right fit employers.
[box type="shadow" align="aligncenter" class="" width="600″]TalentPad is a Curated marketplace connecting high quality talent with employers in the technology/internet/analytics space.Talent Pad plans to disrupt the premium hiring market by leveraging the unique advantages of a transparent many to many platforms. TalentPad brings in efficiencies in the process chain by leveraging technology accompanied by manual selection (handpicked candidates) process which in turn aids companies to interview handpicked exclusive candidates.[/box]
Instead of a premium candidate running after companies one by one through inefficient and multiple channels like job-boards career sites and head -hunters, Talent Pad has creates a platform where these candidates can showcase themselves to hundreds of employers (across segments and geographies) at once. Companies can then 'bid' for candidates and specify the exact role and compensation they wuld like to offer. Once the candidate has offers, he/she can choose what company the candidate would like to interview for thus giving the candidate a much better opportunity at finding what he/she is really looking for.
For the employers, it's a platform to source highly curated and active candidates in a short interval of time and also preventing redundancy of profiles.
Presently 50000 + tech talents have registered on Talent Pad. 200+ companies are actively using Talent Pad for Tech hiring. The major clients are makemytrip.com, Zoomcar.com, Bookmyshow.com. TalentPad plans to expand its reach to new geographies at the same time increasing the frequency of job fairs.
About The Company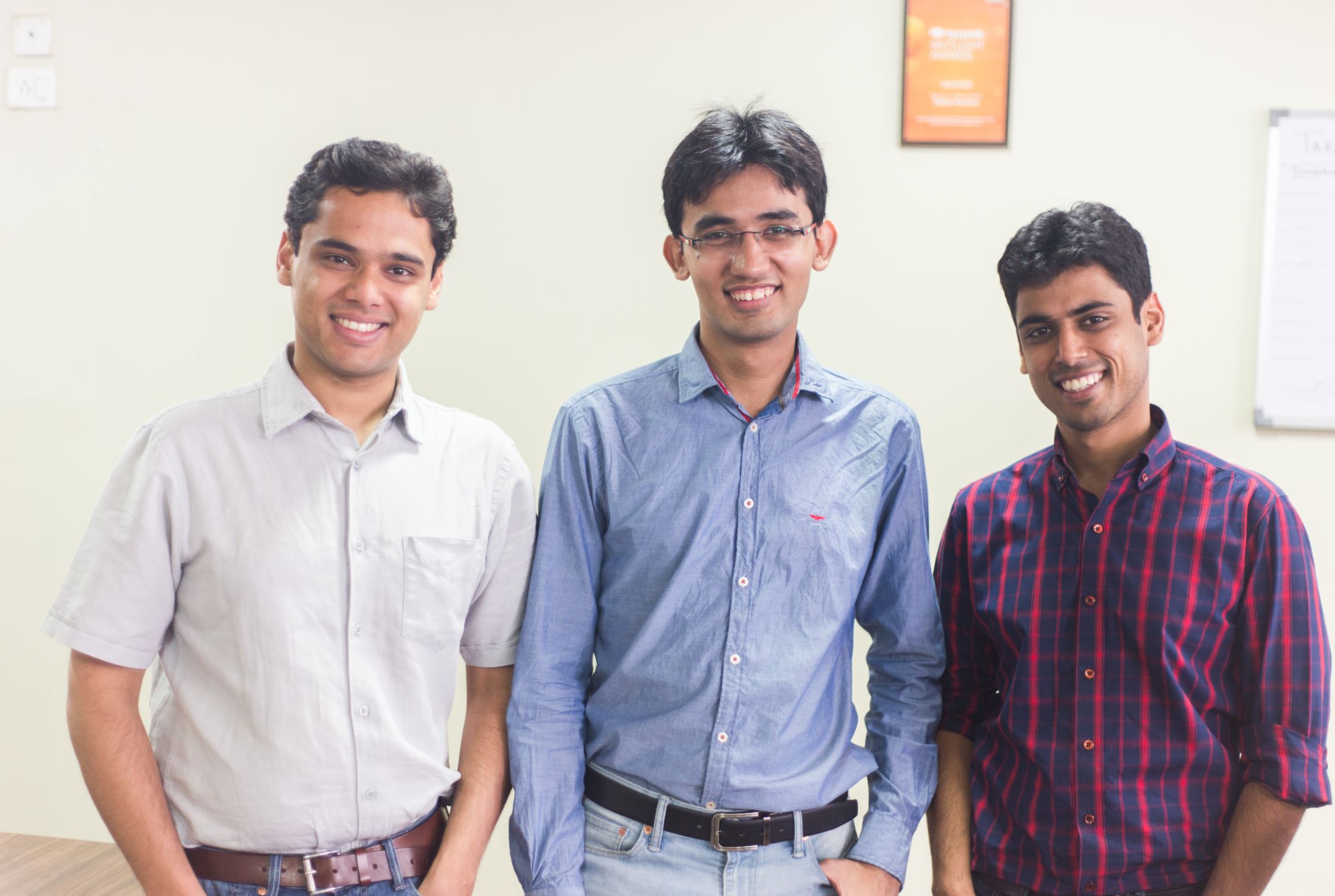 TalentPad was started by IIT and IIM alumnus, Mayank Jain, Nikhil Vij and Raghav Jain in 2014.Mayank Jain is the CEO of TalentPad and is responsible for Business Strategy/Direction, marketing, CRM, Analytics, Investor Relations and Corporate Functions. Mayank has a bachelors degree from IIT  Delhi and an MBA from IIM Ahmedabad.  Nikhil Vij is the CTO of the company and takes care of all things technology at TalentPad. Nikhil has an Engineering degree from IIT Bombay. Raghav Jain is the COO of the company and is also the co-founder of Zobtree, a venture in social recruitment space. TalentPad today is a 35+ team of highly motivated individuals and the company is also hiring aggressively right now.
On popular QnA site Quora- a number of candidates have talked about their experience with the company. Answering a question about "How was your experience with TalentPad (previously TalentAuction)? " candidates have replied saying that the founders are very hands-on and involved in the process, they really care about the candidates that enroll with them and make sure that the candidates get good job interviews quickly with companies that have profiles that correctly suit the candidates skills.
 Funding & Future Plans
In October 2014, the company received undisclosed sums of money from Helion Ventures. The company as been growing at a rate of 50% month on month for the last 6 months.
The company is currently working on a product revamp and in the next 45 days will look to make the product more and more user freindly. Besides that the company is constantly working on its technology to make it better each day.