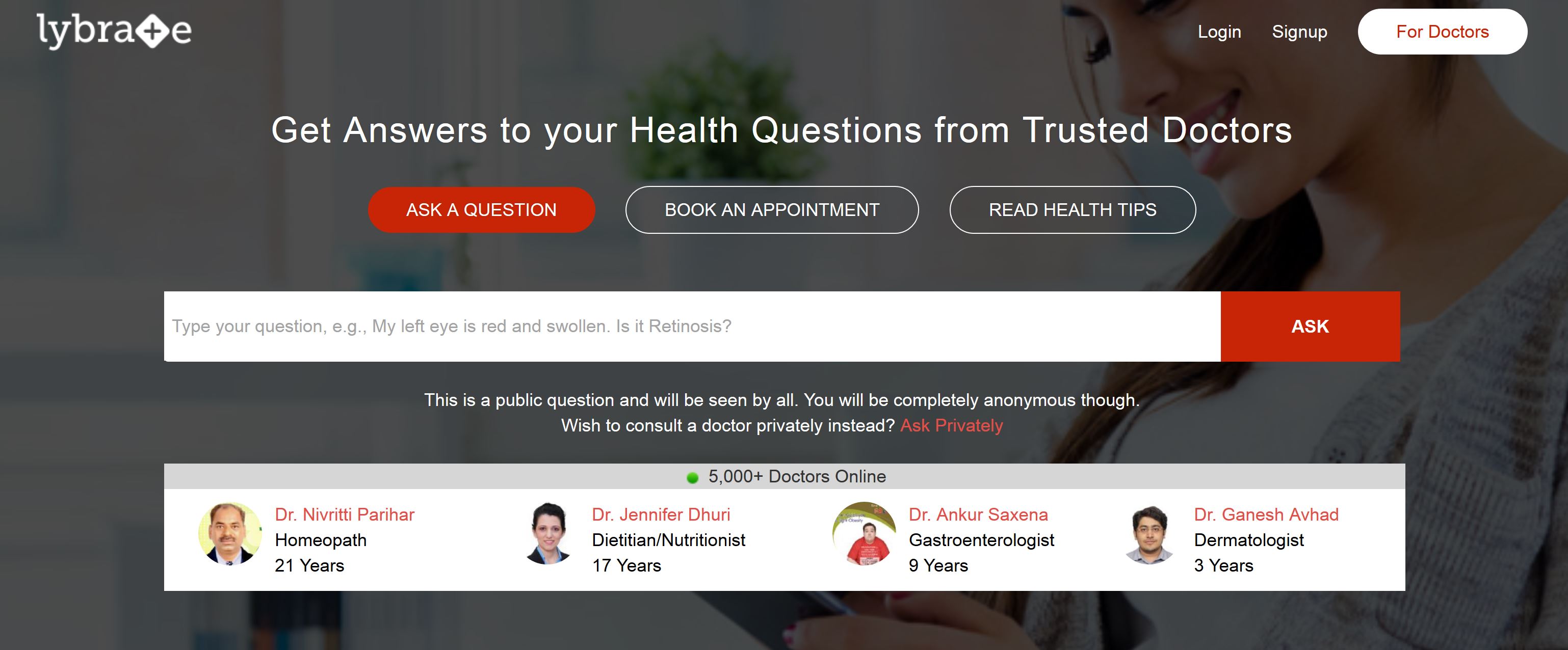 The award acknowledges breakthrough ideas, concepts and people; Lybrate emerges winner in the category which saw 38 nominations
New Delhi, July 23, 2015: For its inimitable effort to make healthcare accessible to the billion plus population of India, Lybrate, Inc., India's first and largest mobile healthcare communication and delivery platform, has been conferred with the "Innovative Start Up of the Year" award at the fifth edition of Entrepreneur India Awards 2015.(To know more about Lybrate click here ! )
Lybrate clinched the title at the ceremony held late last night in the city here. The category had received 38 entries from startups across India.
The Entrepreneur India Awards recognizes the breakthrough ideas, concepts and people who are doing indistinguishable work in the start up and entrepreneurial space.
"It is a moment of pride for us to get our endeavor acknowledged at a platform like this. We are committed to our mission of changing the way healthcare is delivered in India and make the basic necessity of healthcare available to all through the Lybrate platform, by letting people and doctors communicate seamlessly. We will continue to innovate and introduce features that will make our vision a reality moving forward," said Saurabh Arora, CEO, Lybrate.
Founded in 2013, Lybrate's mission is to solve the fundamental problem of healthcare delivery in India, namely inaccessibility of doctors compounded by the gap between supply of and demand for healthcare professionals. By connecting doctors with patients across geographies, Lybrate helps solve the pressing need for medical care in a country with a population of 1.2 billion.
Since the launch of the Lybrate app in January this year, the company has seen a massive growth with more than 80,000 doctors from various specialties from across India currently connected with it. With more than 700,000 downloads in the last five months and over 150,000 patients visiting the platform every day, Lybrate's popularity has been growing exponentially.
Lybrate is India's first and largest mobile healthcare communication and delivery platform. By connecting doctors and patients through its first-of-its-kind health app and letting them communicate, Lybrate makes healthcare more accessible. It empowers patients to get the right advice at the right time and allows doctors to touch more lives.
Founded by former professionals from Facebook and Snapdeal in 2013, Lybrate's mobile healthcare communication platform brings patients and doctors closer, bridging the yawning gap between them. A technology-driven platform, Lybrate is India's number one medical app.
More than 80,000 doctors and health experts from varied branches of medicine from across India are connected to millions of patients through Lybrate. With such strong network, Lybrate acts as the world's largest online Out Patient Department (OPD).
The company raised $10.2 million from Tiger Global, Nexus Venture Partners and Chairman Emeritus of Tata Sons Ratan Tata in Series A funding in July 2015. It had received $1.23 million in seed funding in August 2014.