Regarding OnePlus goods, there is already a lot of buzz about the impending Cloud 11 launch event, which will take place on February 7th this year. As the Chinese juggernaut promotes its latest goods, which include the OnePlus 11 5G, OnePlus Pad, and many more. But OnePlus looks to have added yet another new product that will soon be released, and it's none other than the brand-new OnePlus 11R 5G smartphone.
If you are someone who has been looking to get in hands with the new budget flagship phone, then here we have got you covered with a new budget flagship that you can take into consideration.
OnePlus 11R 5G – Improved Specification
As we previously stated, the OnePlus 11R 5G smartphone, a lighter variant of the OnePlus 11 5G phone, would be unveiled as the next low-cost flagship device. As of right now, we can state that the smartphone will be powered by a Qualcomm Snapdragon 8 Gen 1 chip that is one year older to reduce costs and make the device more affordable for consumers.
Talking more about this OnePlus 11R 5G smartphone, recently the smartphone has been spotted on the official Indian BIS certification and also in the Chinese-based CQC certifications platform. And, with the details appearing in the certification platforms, we can say that this smartphone is the rebranded version of the OnePlus Ace 2 smartphone.
Another rumor about the certification platform claims that the upcoming OnePlus 11R 5G will come with even quicker wired charging, which will be 100 watts. By utilizing the already-existing SuperVooc rapid charging technology from its sister company, Oppo, OnePlus will make it feasible.
Speaking more specifically about this smartphone's specifications, there have been reports that indicate that it would have a larger screen, one that spans 6.7 inches in size. Additionally, the smartphone will offer a maximum resolution of 2772×1240 pixels and a maximum refresh rate of 120Hz. Moving on to the internals and ignoring the chipset information, OnePlus will proceed to add quicker RAM of up to 16GB along with faster storage of up to 512GB.
The OnePlus 11R 5G will include a larger 50MP camera sensor on the camera side, which will be housed in a triple-contained space on the backside. A 12MP ultra-wide and 2MP depth sensor will be used in addition to the primary 50MP camera sensor.
Also, the smartphone will be coming with a bigger battery of up to 5,000 mAh in capacity, and as we said it will be charged with the faster 100watt charging. As the smartphone features an AMOLED Panel, you also get the support for an in-display fingerprint sensor.
When will OnePlus 11R 5G launch?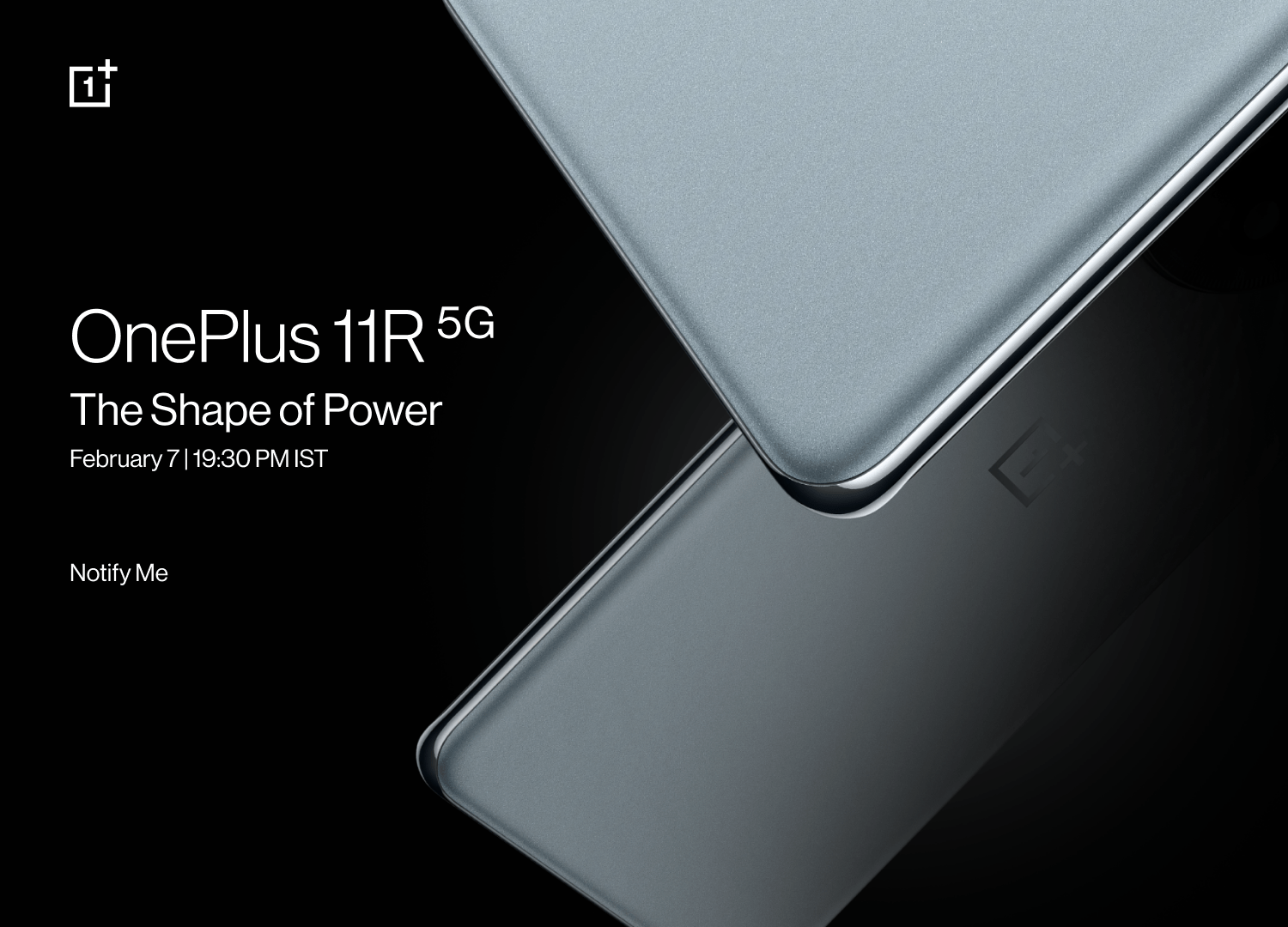 OnePlus has officially confirmed that the upcoming OnePlus 11R 5G will be launching officially on the Cloud 11 event which has been set for the 7th of February this year.