Tech aficionados all around the world have been riveted by OnePlus' exciting decision to enter the foldable phone market with the eagerly awaited OnePlus Fold. The business teased this revolutionary product during the OnePlus 11 launch event, igniting interest among fans of the smartphone industry. In an effort to significantly influence the foldable phone industry, OnePlus is attempting to compete with Samsung's Galaxy Z Fold series. According to recent rumors, the OnePlus Fold's debut event would be held in New York in the first part of August, cunningly timed to follow the unveiling of Samsung's Galaxy Z Fold 5.
Stealing the Spotlight from Samsung Galaxy Z Fold Series
Samsung's Galaxy Z Fold 5 debut will be followed by the introduction of the OnePlus Fold, which is clearly an attempt by OnePlus to generate hype and get attention. The OnePlus Fold will be offered not only in the US but also in India and other nations where OnePlus has a sizable following, which is fascinating. Through this audacious decision, OnePlus will now be directly competing with Samsung for the same markets and customers.
So, OnePlus Nord 3 is launching on or after 16 June, 2023 and OnePlus Fold is launching before August 19.#OnePlus #OnePlusNord3 #OnePlusFold #OnePlusRoadTrip pic.twitter.com/Q642nh5MRT

— Abhishek Yadav (@yabhishekhd) June 8, 2023
The key issue at hand is whether the OnePlus Fold has the functionality and attractiveness needed to successfully compete against the Galaxy Z Fold 5. Let's investigate the features and cost, which will be key factors in deciding the product's market acceptance, to find out.
Unveiling Impressive Specifications and Features:
According to rumors, the OnePlus Fold will be the Oppo Find N3's worldwide counterpart and will have a number of amazing specs. The handset is anticipated to include a powerful Snapdragon 8 Gen 2 engine and a staggering 16GB of RAM, enabling flawless performance and fluid multitasking.
According to rumors, the outside screen will have a 6.5-inch FHD+ display, while the inside screen will reportedly have a QHD+ resolution. Both displays should provide a smooth 120Hz refresh rate, providing consumers with an immersive visual experience.
Enhanced Software and Storage:
As the OnePlus Fold is expected to launch with Android 13 and the specialized Oxygen OS 13.1, OnePlus wants to provide consumers the most recent software developments. Users may have plenty of space to save their documents, media, and programs with up to 512GB of UFS 4.0 storage capacity without having to worry about running out of space.
Impressive Camera Capabilities:
The OnePlus Fold is rumored to include a great camera system, which will satisfy camera fans. A 48MP ultrawide lens, a 50MP main sensor with optical image stabilization (OIS), and a 32MP periscope lens are reportedly part of the device's flexible back camera system. These qualities guarantee great photography and make it simple for customers to take beautiful pictures.
OnePlus Foldable – Pricing and Market Competition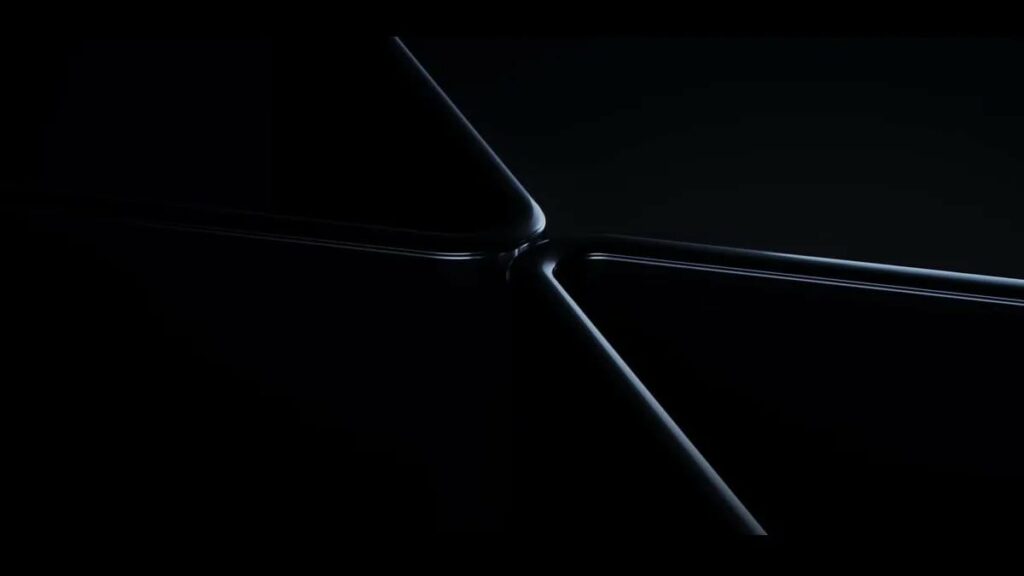 Despite the OnePlus Fold's impressive features, its price approach will ultimately determine its viability. By offering a comparable price for its foldable handset, OnePlus has the chance to lure customers who are contemplating the Galaxy Z Fold 5. Potential consumers may choose the OnePlus Fold because of its innovative features, robust performance, and alluring pricing. But whether OnePlus can successfully compete with Samsung's dominance in the foldable phone industry remains to be seen.
The Evolution and Raise of Foldable Phones and OnePlus
A whole new age of innovation in the smartphone sector has begun with the introduction of foldable phones. Foldable smartphones give customers the convenience of having a smartphone and a tablet in a single device thanks to their flexible screens and adaptable form factors.
Although foldable phone technology is still in its infancy, manufacturers have been working to advance it for a smooth user experience.
With its entry into the foldable phone market, the OnePlus Fold makes a significant contribution to the continued development of this fascinating class of gadgets by pushing limits and redefining user expectations.
OnePlus has slowly grown its reputation and amassed a devoted following thanks to its flagship-killing devices and premium smartphones sold at affordable costs. OnePlus has demonstrated its dedication to innovation, performance, and user experience with each successive iteration.
The company shows its commitment to staying at the forefront of technological breakthroughs and meeting the changing requirements of its consumers by entering the foldable phone market.