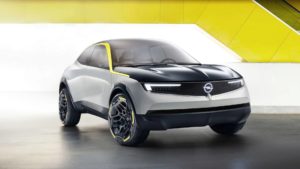 The German car manufacturer, Opel has showcased its future plans with a new concept and obviously, its electric. Badged as GT X Experimental concept, the electric compact SUV shows a glimpse of the company's future lineup.
The concept is built on a lightweight architecture and is just 4,063 mm long. It rides on 17-inch wheels that drive the car with power coming from an electric powertrain using a compact 50-kWh next-generation lithium-ion battery with inductive charging. Opel proudly says that the GT X Experimental doesn't "pretend to offer full autonomous driving," but instead features Level 3 self-driving functions.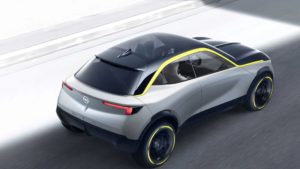 The design of the concept is sharp and funky like any other new concept. The crossover looks pretty small and compact from the outside. To make it feel roomier inside, it features a single panoramic windscreen/roof panel. In the cabin, the dash is occupied by a big infotainment display and there are two more small screens at the corners replacing the external rearview mirrors.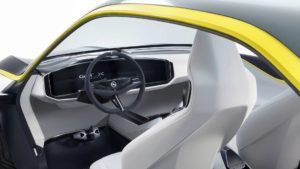 "With our PACE! plan, we have a very clear vision of how we want to create a successful future for Opel," Opel CEO Michael Lohscheller said. "Focus on a strong brand identity defined by our values – German, approachable, exciting – plays an integral role in our return to sustainable success. Our Brand Concept shows how these values will come to life in our products in the future."
Picture courtesy: Opel