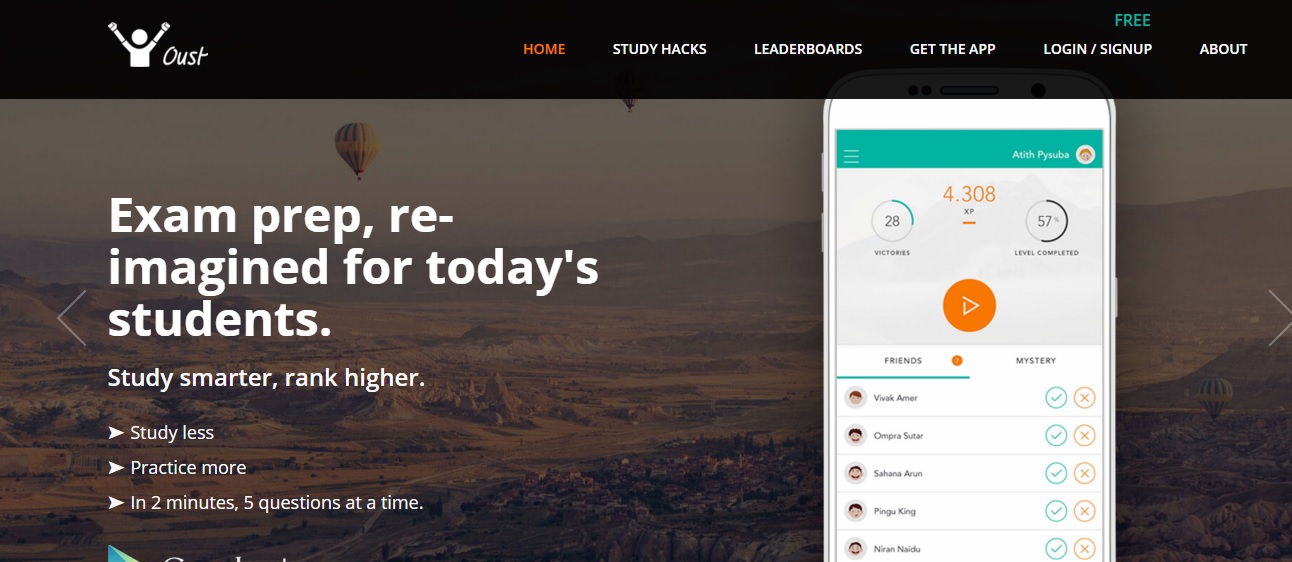 3 February, 2016, Bangalore: In its recent round of funding, Ed-tech mobile app Oust Labs has managed to acquire an undisclosed amount of funding from Mohandas Pai and Aarin Capital. Recently floated in the market in 2015 by Shrikant Latkar, it plans to stretch its arms in tier 2 and tier 3 cities to make full use of the raised amount.
Headquartered at California, USA, Oust Lab has invented first-of-its-kind gaming platform which runs on a module called 'Learning While Playing'. It creates small quizzes of five questions each on various subjects and displays it over the smart phone's screen. Once the student answers the questions, it instantly displays the results on its leader board. This gives the student a clear picture of where he stands and where he needs to pull his socks in order to crack the examination.
Commenting the system, Shrikant Latkar, Founder, Oust Labs said, "We tested our first version of the product with high school students last year. Based on their feedback, we completely re-architected our product to address their needs, so that students in smaller towns can seamlessly compete with students in larger metro cities and see where they stand. Several colleges, tuition centers and teachers are already using the product with their students and the feedback has been phenomenal. By making it easy for students to challenge peers in classes and other social contexts, we are able to engage students deeply in short bursts of time."
The product is already gaining popularity in cities such as Pune, Belgaum, Hubli , Mysore etc. with the download hits reaching to 5000. Oust has array of questions covering various subjects including Physics, Chemistry, Maths, Biology etc.