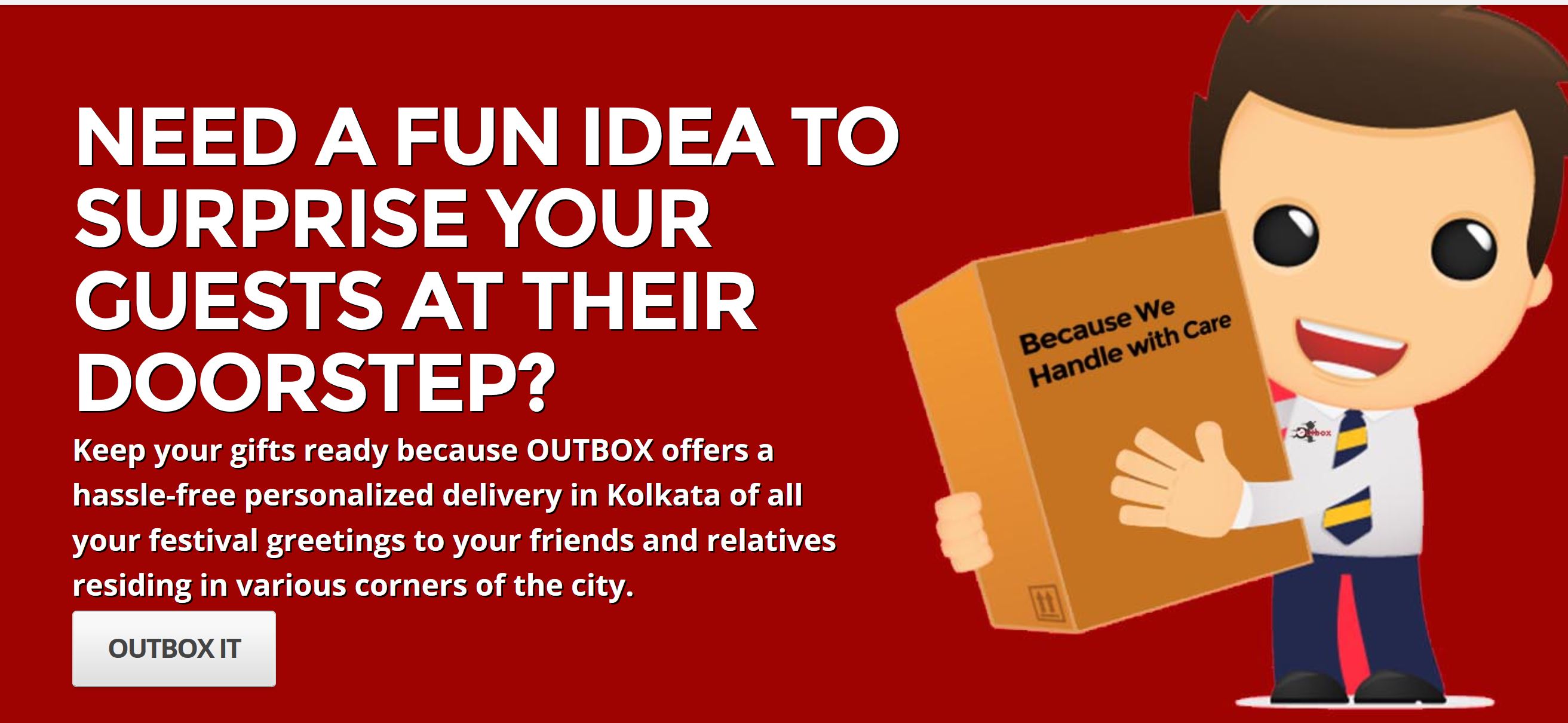 Imagine getting gifts and flowers delivered to you on valentines day and a violin player playing your favorite love song when these gifts are being delivered. Or imagine a Santa Claus delivering x-mas gifts to your kids. Doesn't that sound fabulous ? This is exactly what this Kolkata based startup, Outbox is doing !
Outbox is a premium delivery service that does all kinds of personalized deliveries. You give them your budget and they will make sure that gifts are delivered to your guests in the most special and fun way ! They will even collect gifts from your home to be delivered to your guests. Their USP is personalizing the delivery according to the occasion.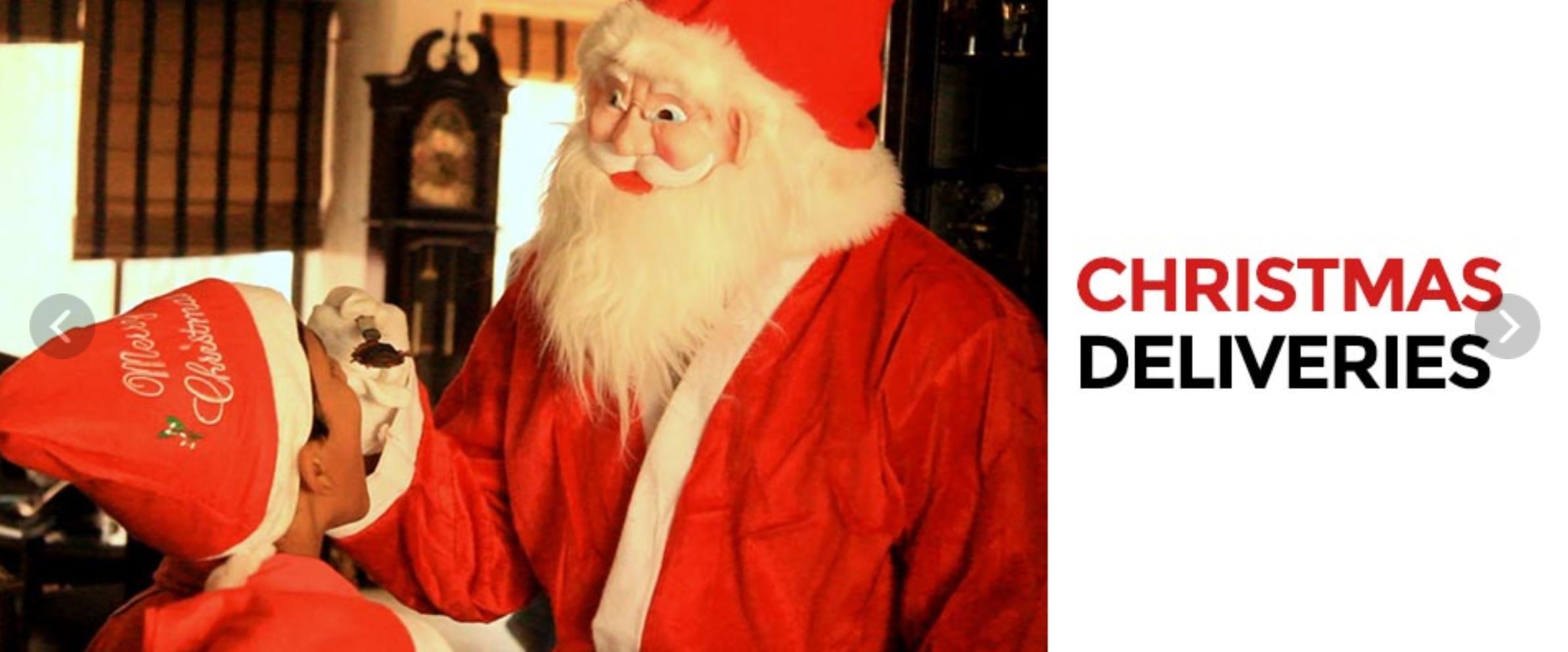 In the world of long distance relationships and high disposable incomes, the service make perfect sense. Be it gifting something to your partner to make them feel special or making the Holis and Diwalis special for your family and friends, the service can be applicable to each and every special occasion.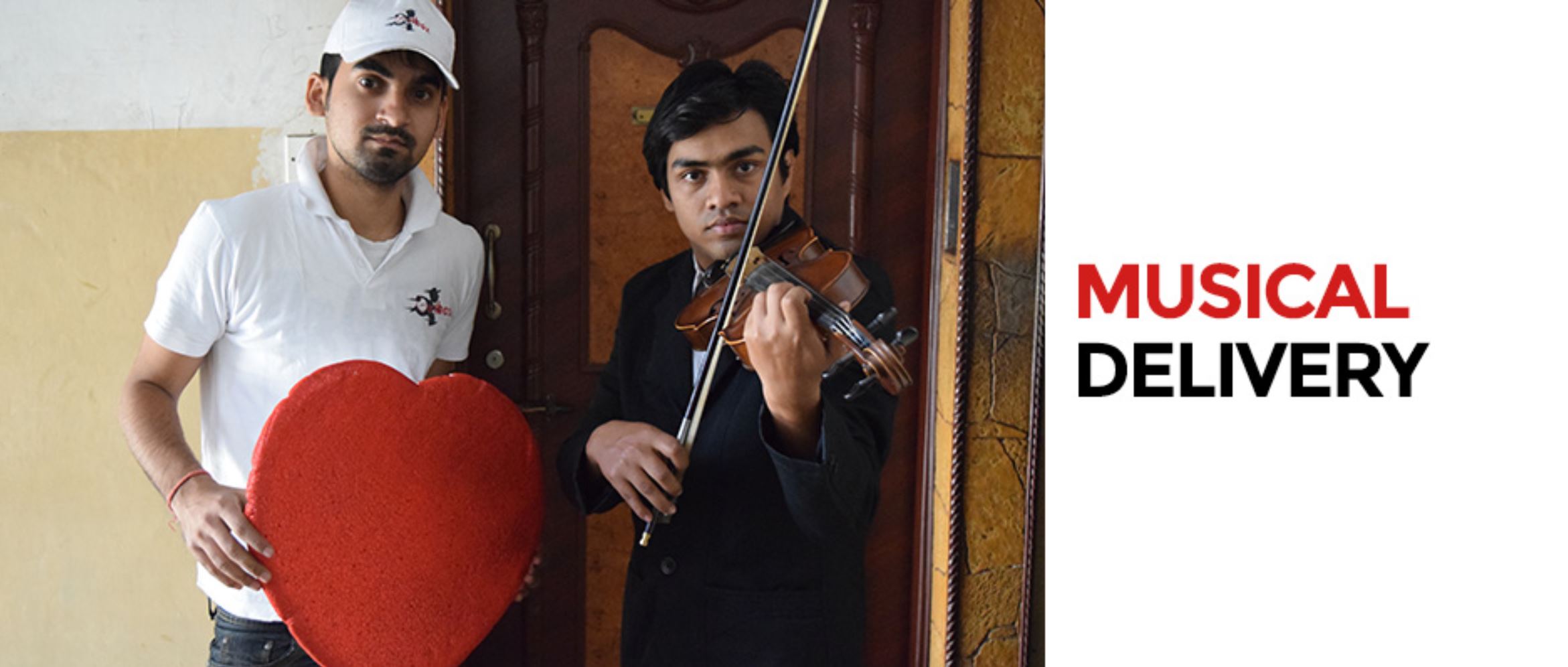 A wedding is the biggest celebration in one's life and therefore not surprisingly, at the time of their inception, Outbox had targeted the invitations delivery space as a starting point for their service.
A person in India spends approximately one fifth of his lifetime wealth on wedding ceremonies. The annual turnover of the wedding card industry itself is a whopping 500 crores. With a growth rate of 25-30% annually, we believe we have set foot in the right market.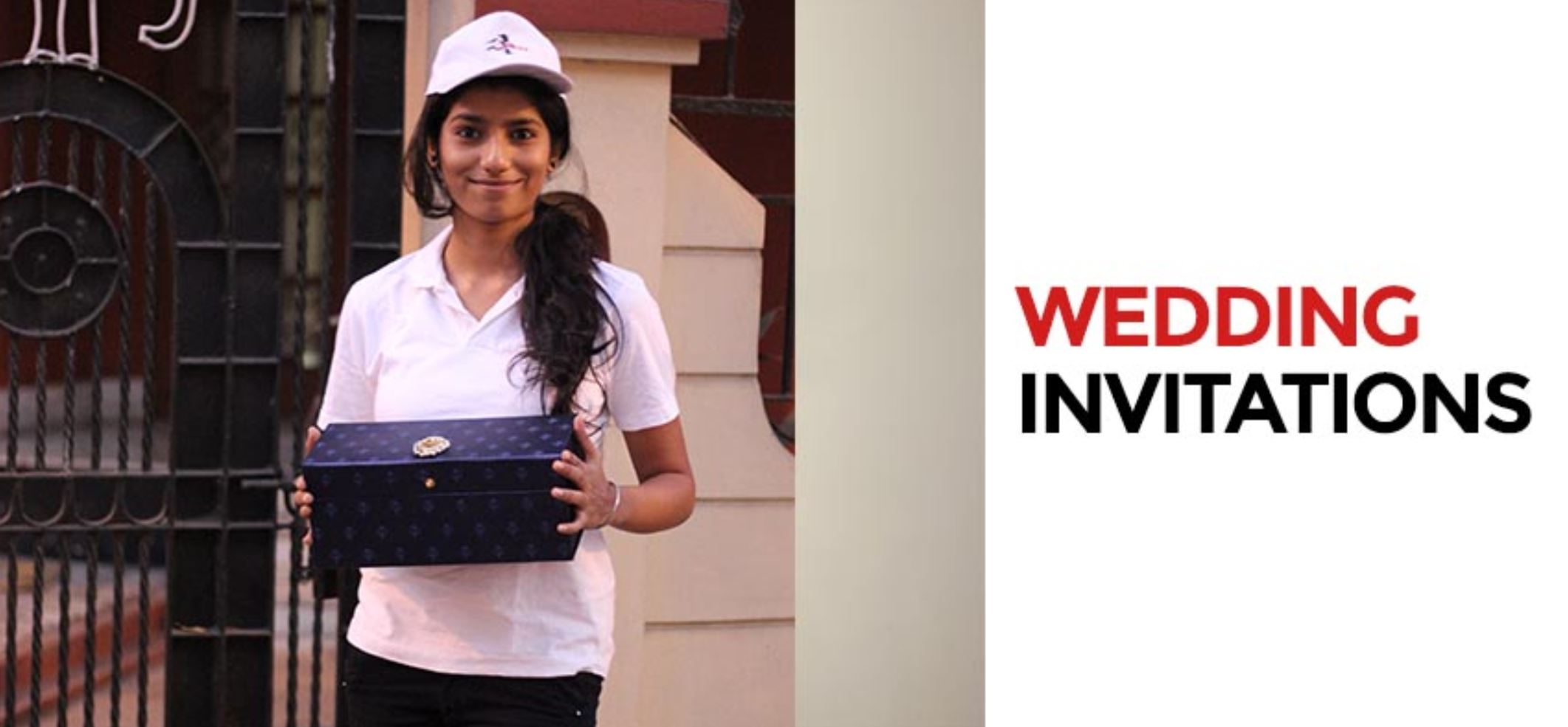 says Sukriti Agarwal, Co-Founder of Outbox. After a positive response from the wedding invitation deliveries, the company has now ventured into into corporate and single gift deliveries including cakes and flowers. The size of corporate gifting has reached $2.5 billion. Combining the wedding and corporate industry itself gives a huge potential for growth for Outbox. Besides, the company is getting a lot of orders from outstation students and professionals to make special deliveries to their loved ones. The company currently faces indirect competition from courier management companies and local shops that provide delivery options. However, there is no direct competition that exists today for Outbox.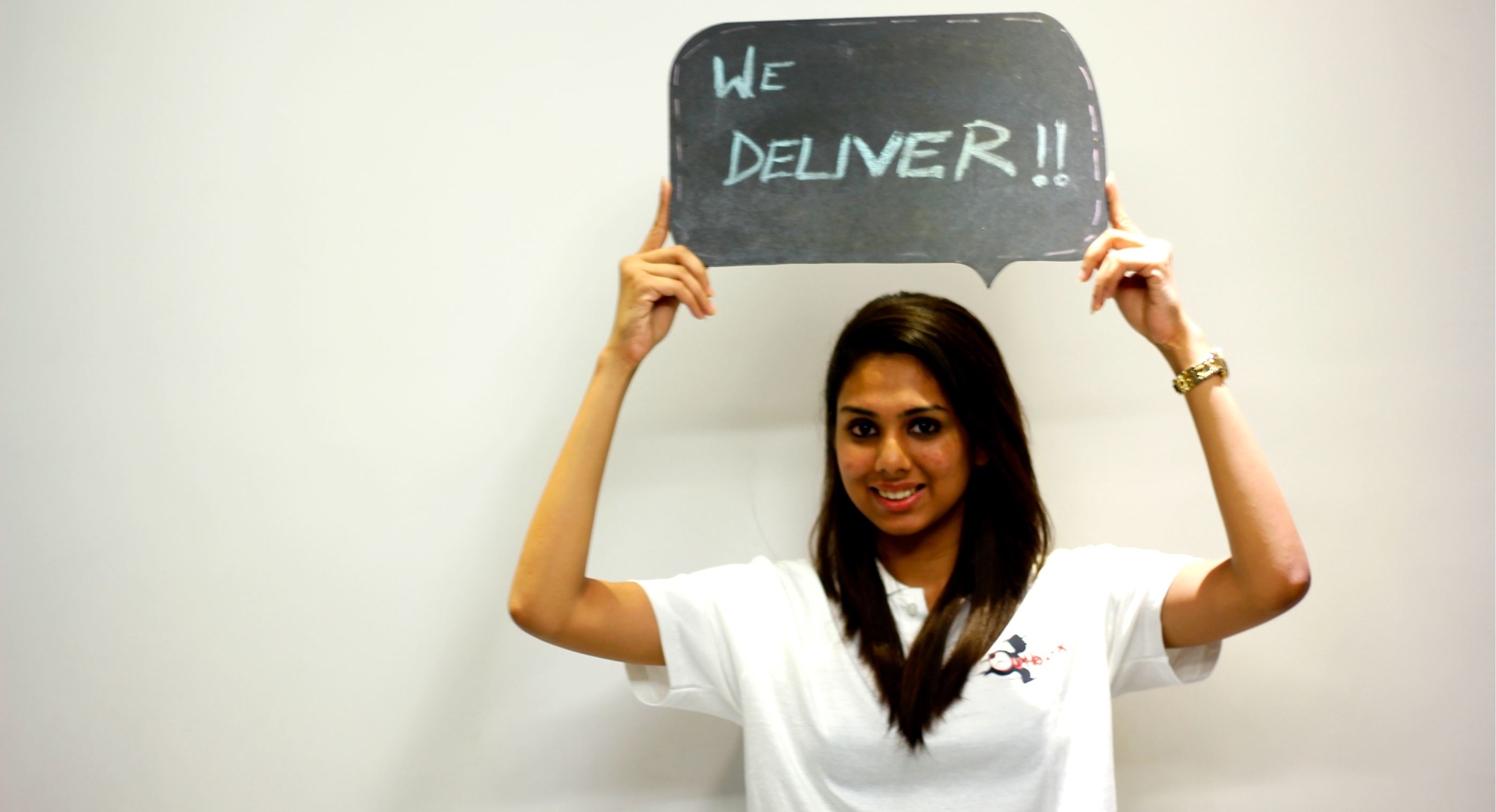 Outbox was started by two friends, Sukriti Agarwal and Kaushal Modi in October 2014. The two studied together at St. Xavier's College, Kolkata. The two always wanted to start something on their won and the emergence and success of e-commerce industry in India validated their thoughts that people will not mind delegating their work to others and spending a few more bucks for a better service. Kolkata being their hometown, the two always wanted to start from this place and give back to the society they were raised in.That is how the two started to work on Outbox from Kolkata.
The team currently consists of 10 delivery boys and artists making every delivery special for the Kolkatians. The company has achieved a considerable amount of success in Kolkata with only word of mouth marketing. Beside Kolkata, team Outbox is also in the middle of finalizing more partners and franchise-holders in cities such as Ranchi, Surat and Indore. The team plans to expand pan – India soon starting with some Tier 2 cities.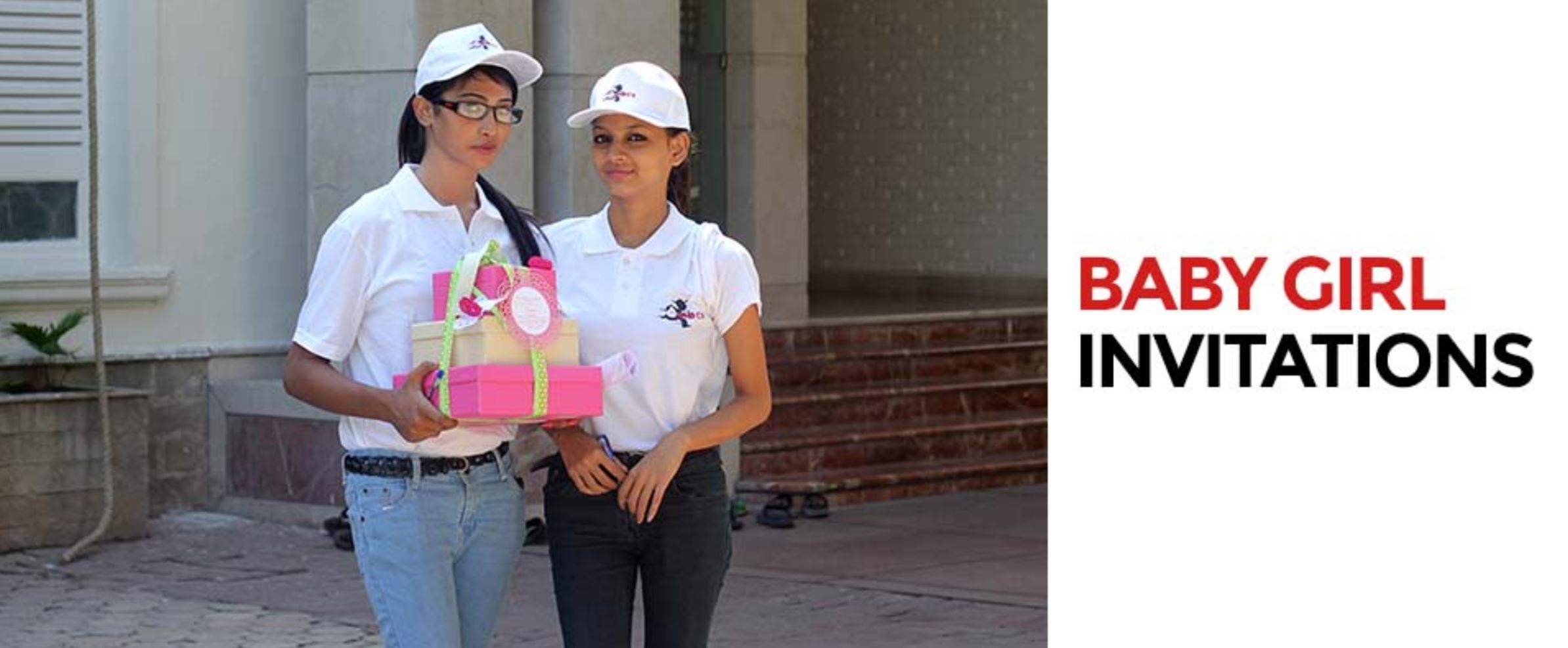 In the coming few months, team Outbox is coming up with another very innovative concept – That of a healthy breakfast delivery !
We plan to deliver fresh breads and organic vegetables because we believe in the mantra of 'Stay healthy, live longer'.
says Sukriti. By the end of this year, Outbox will also be available in many more cities around the country.
The company is currently happily bootstrapped. They have been approached by a number of VCs and will think of taking the funding route in future if required.
Comments
comments